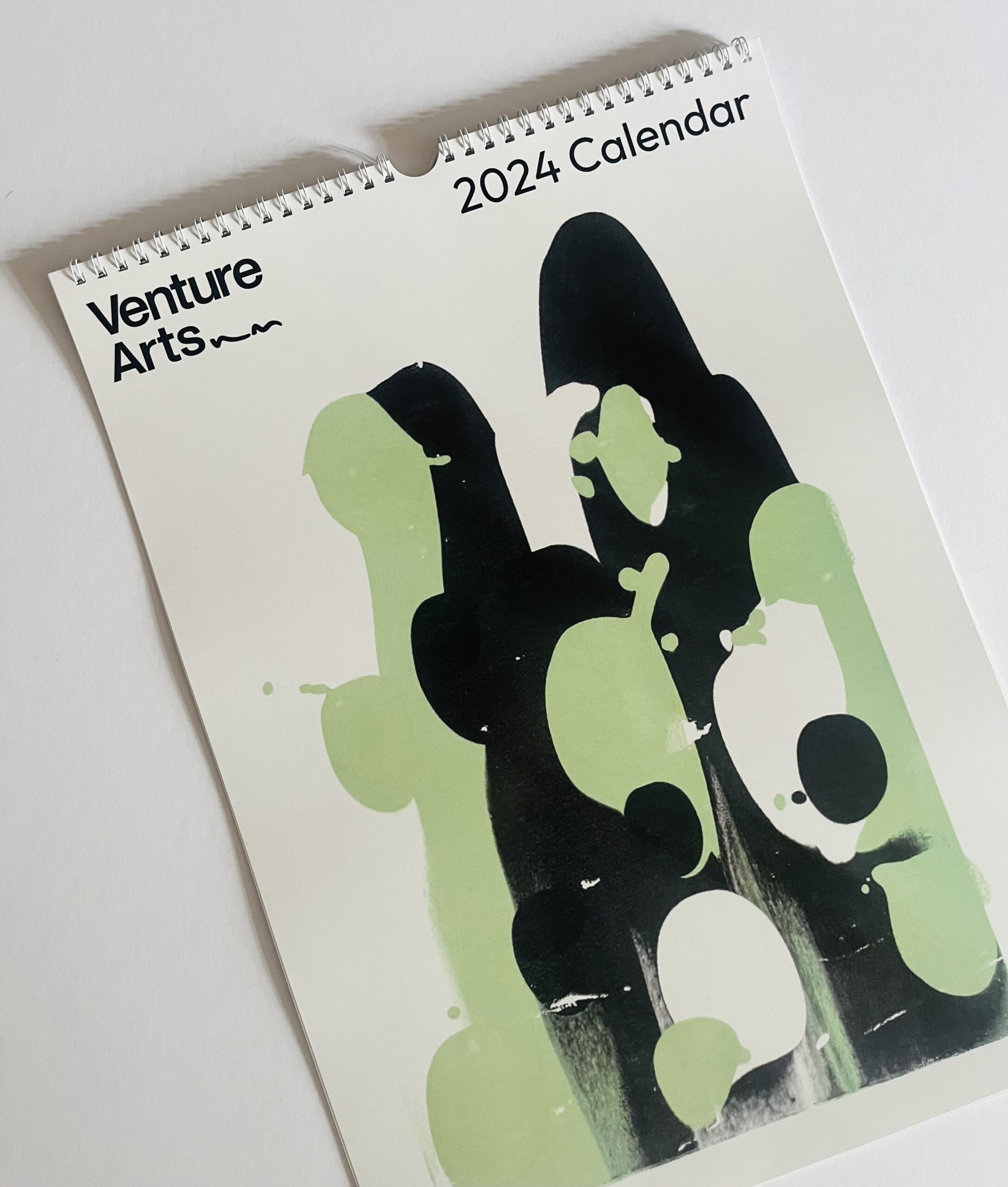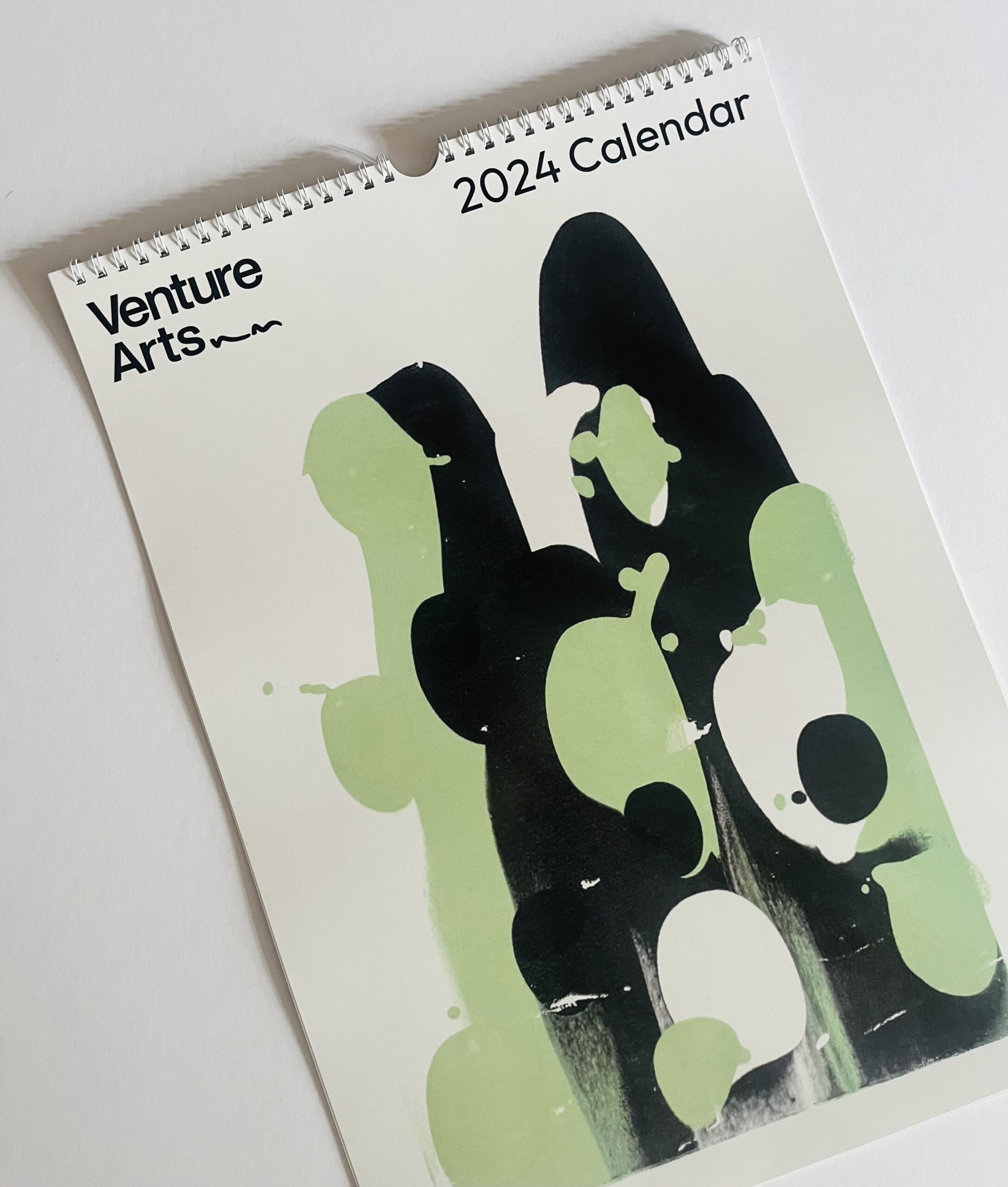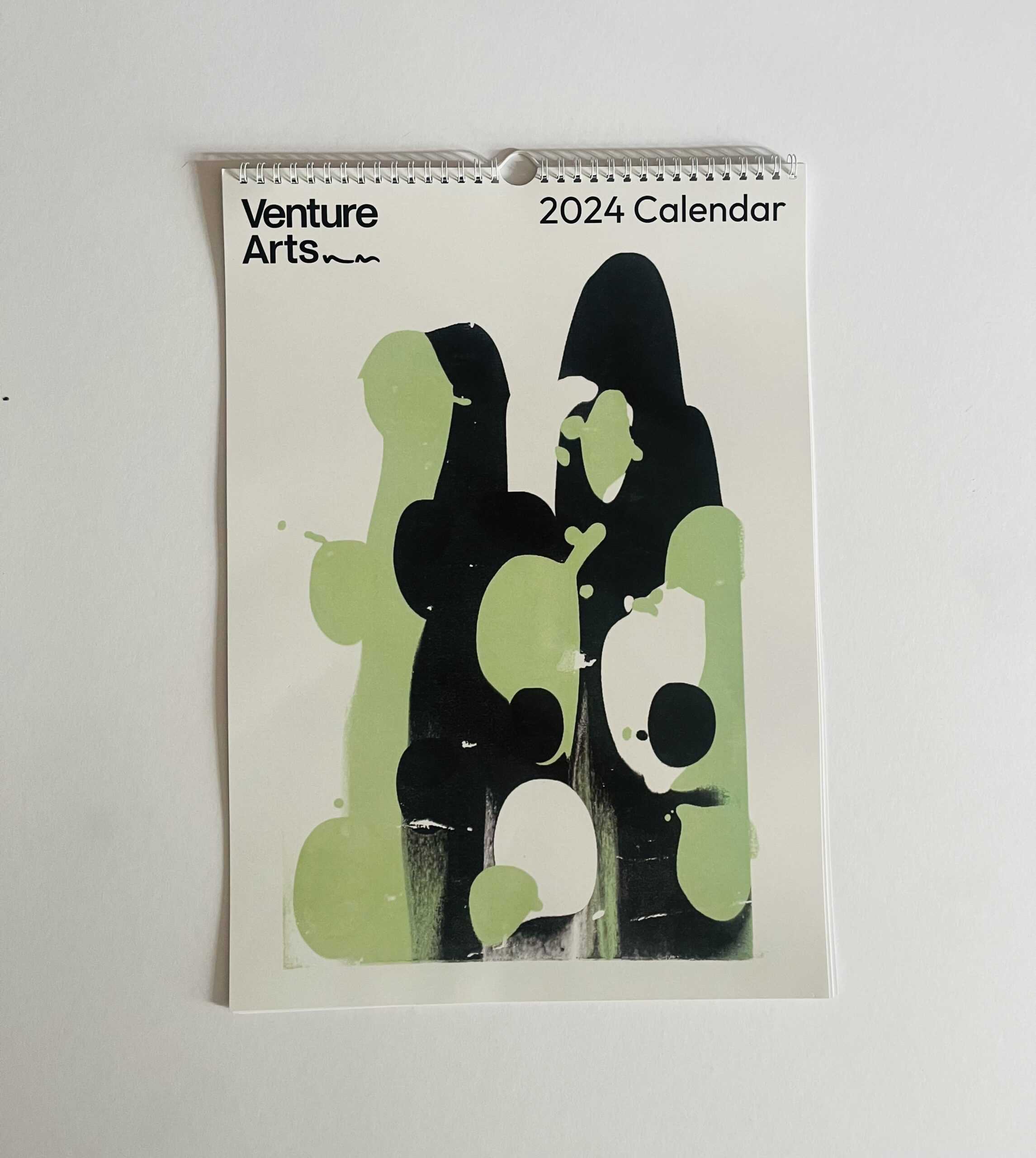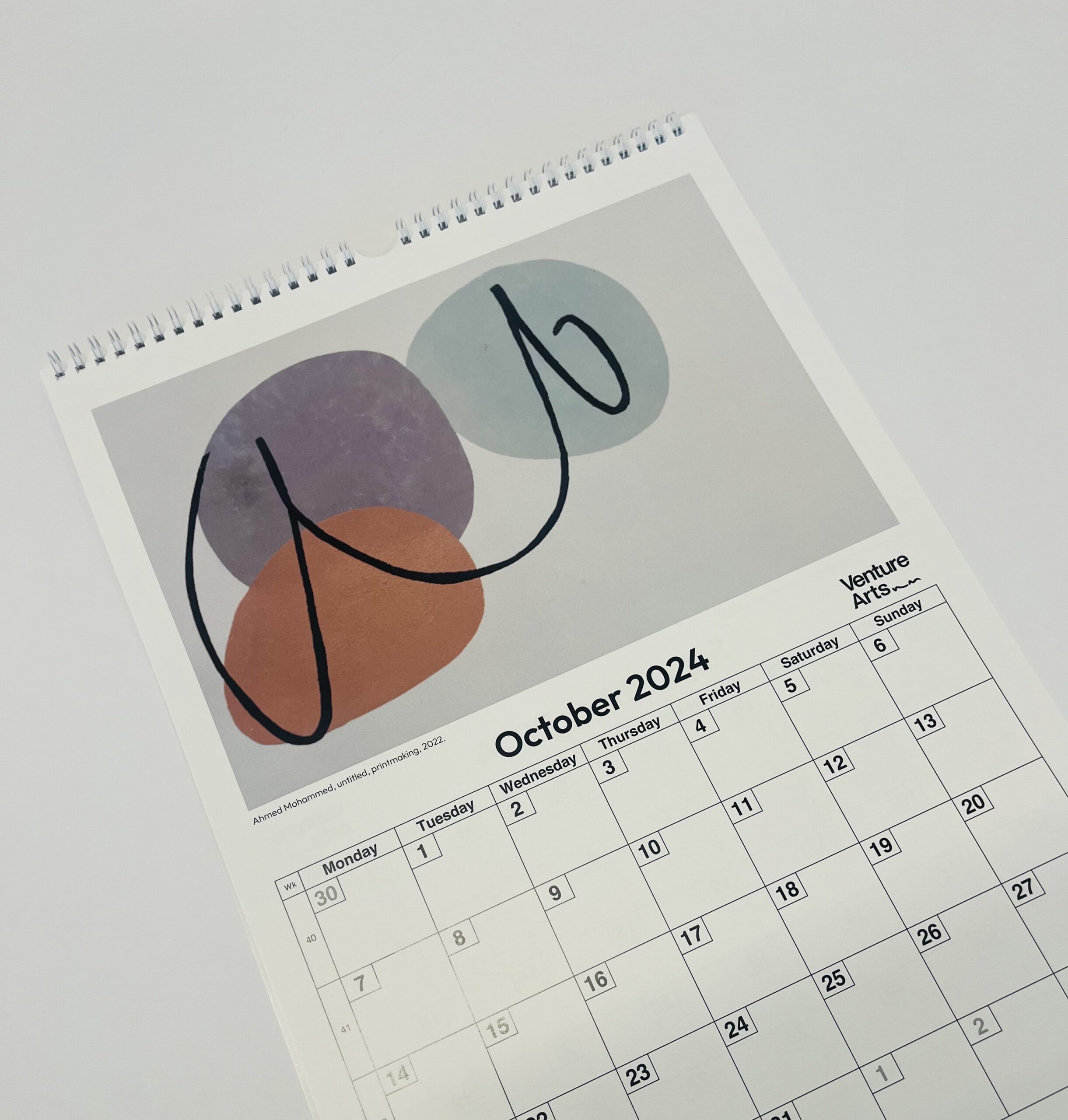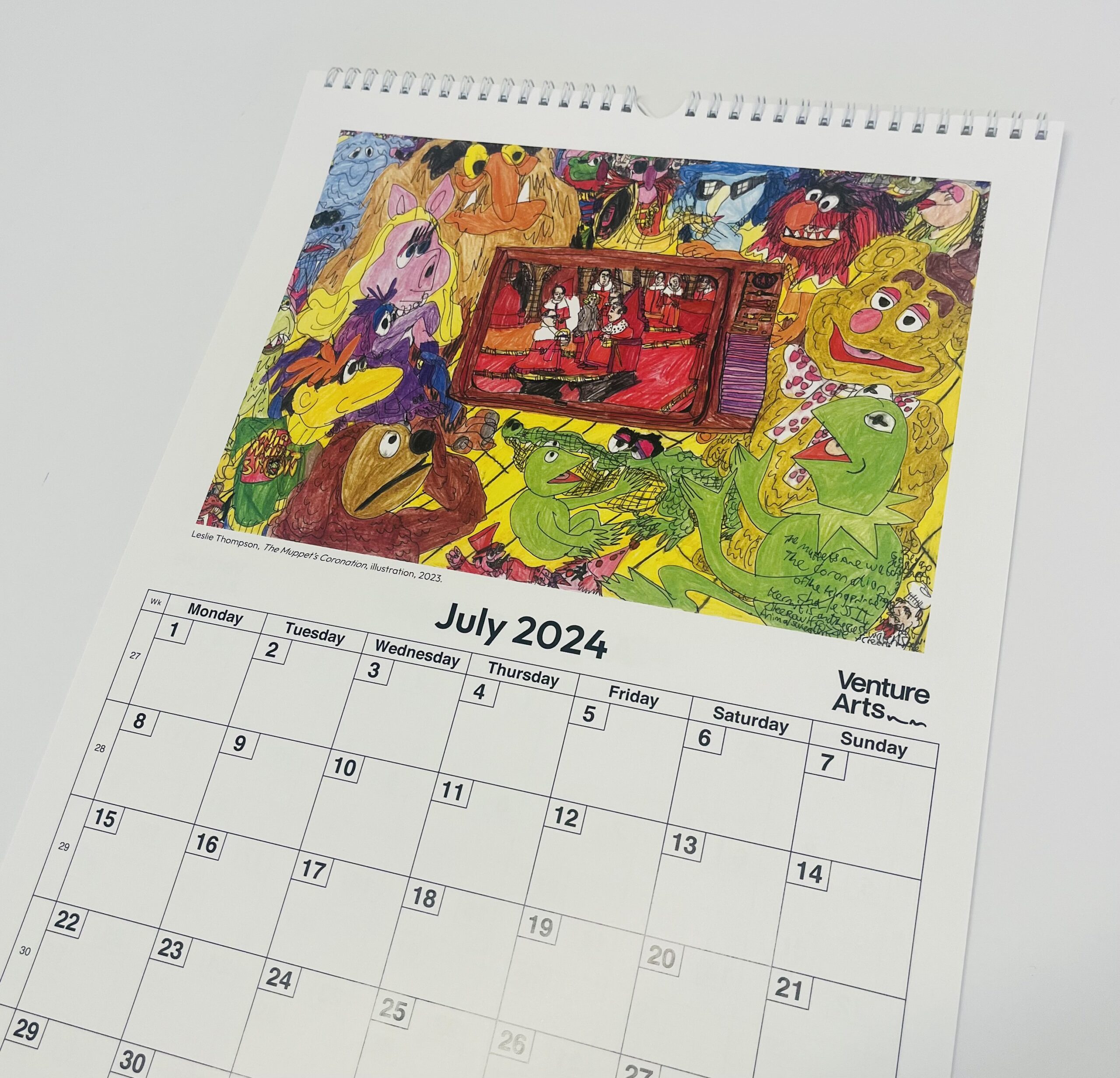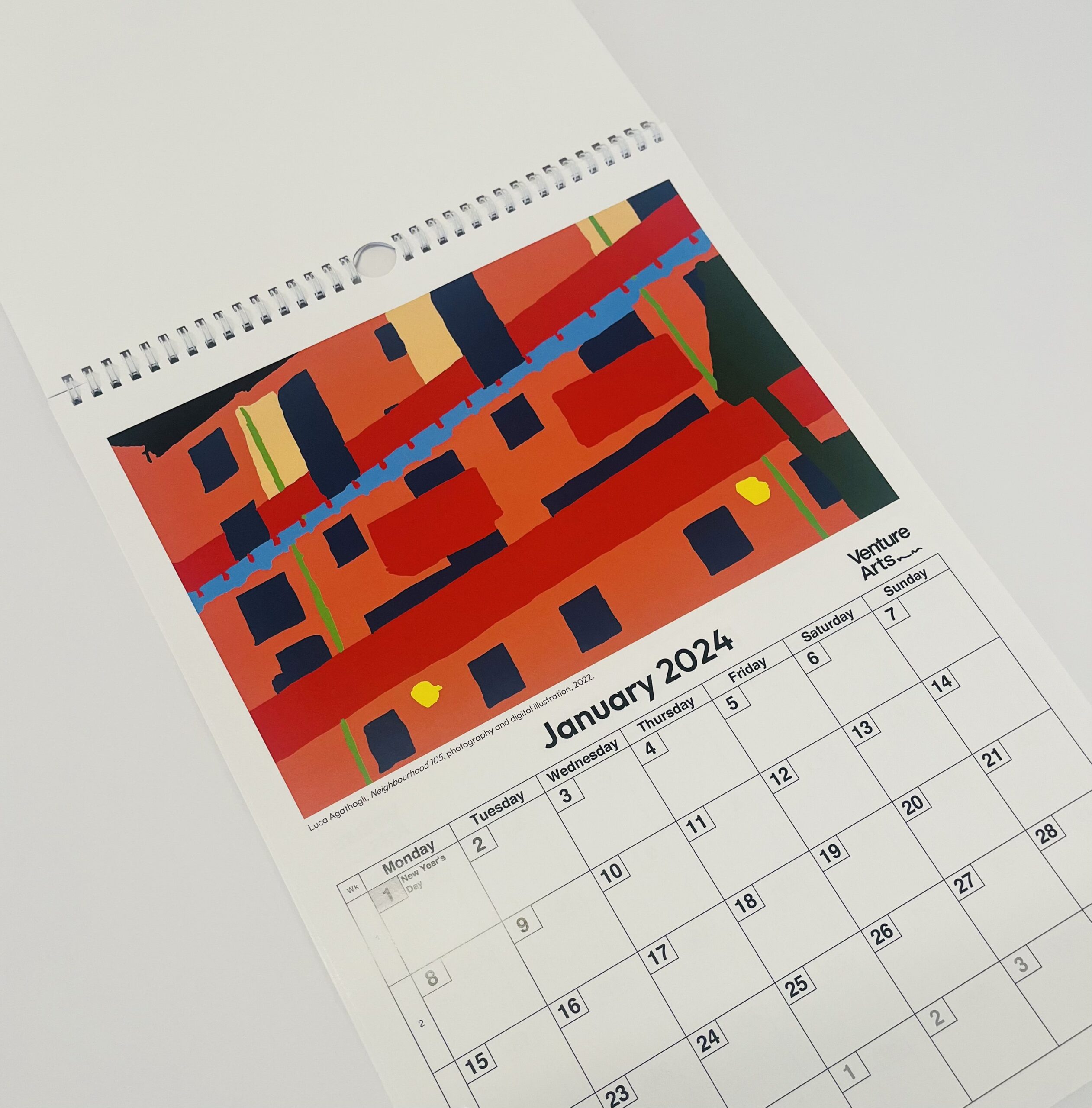 Violet Emsley
Calendar
2024 Calendar
Featuring work by: Luca Agathogli, Andrew Johnstone, Violet Emsley, Emelia Hewitt, Andrew Hylton, Manha Siddiqui, Rahima Imtiaz, Leslie Thompson, Michael Beard, Jennie Franklin, Ahmed Mohammed, Niamh Ball, Jess Taylor.
Calendar
£15.00
2024 Calendar by Venture Arts
Commissions
We are delighted when people want to commission work from us and our artists. This can either be as a group project or an individual artist creating one of their unique pieces for you.
To find out more and to arrange a studio visit please contact Katherine Long on 0161 232 1223 or email katherine@venturearts.org