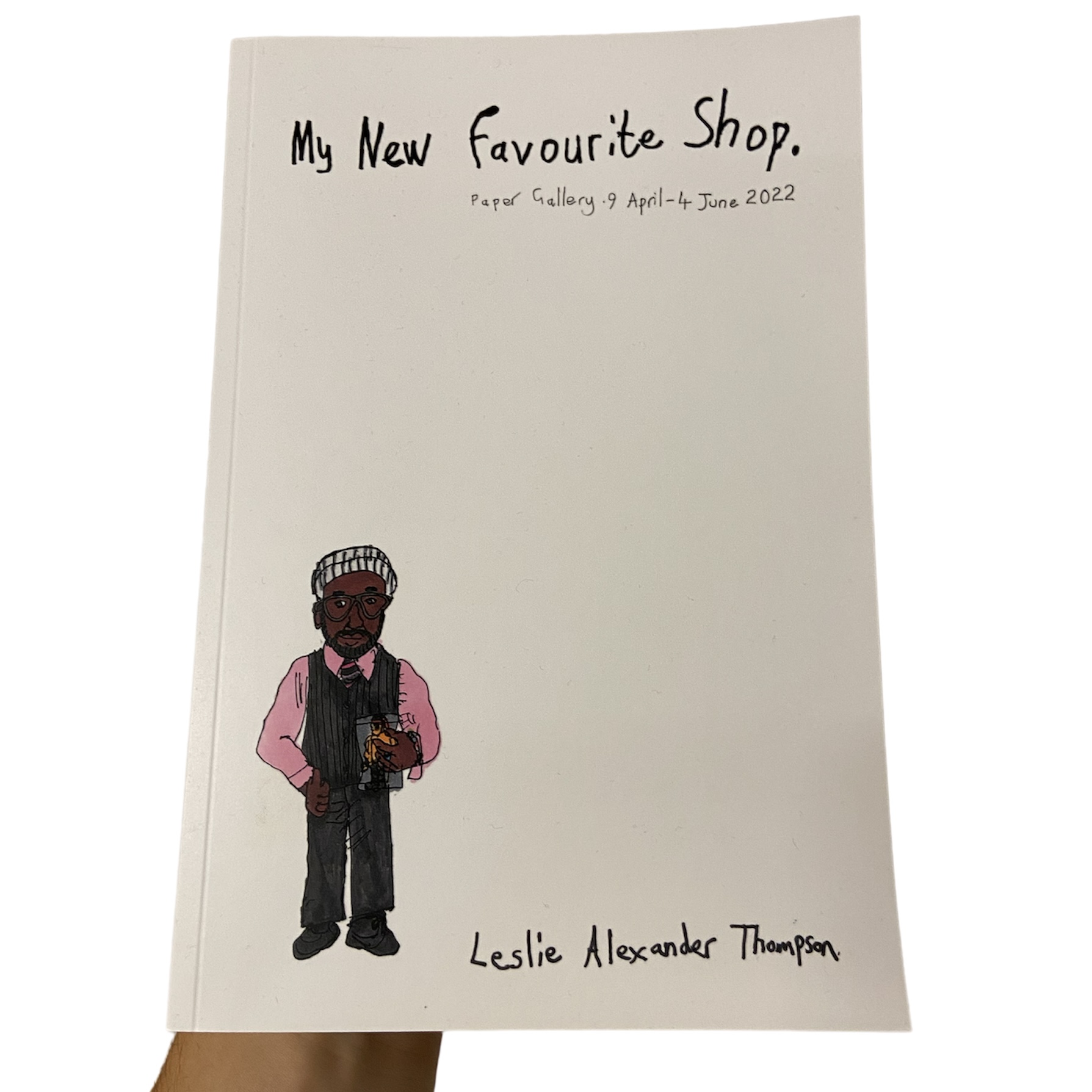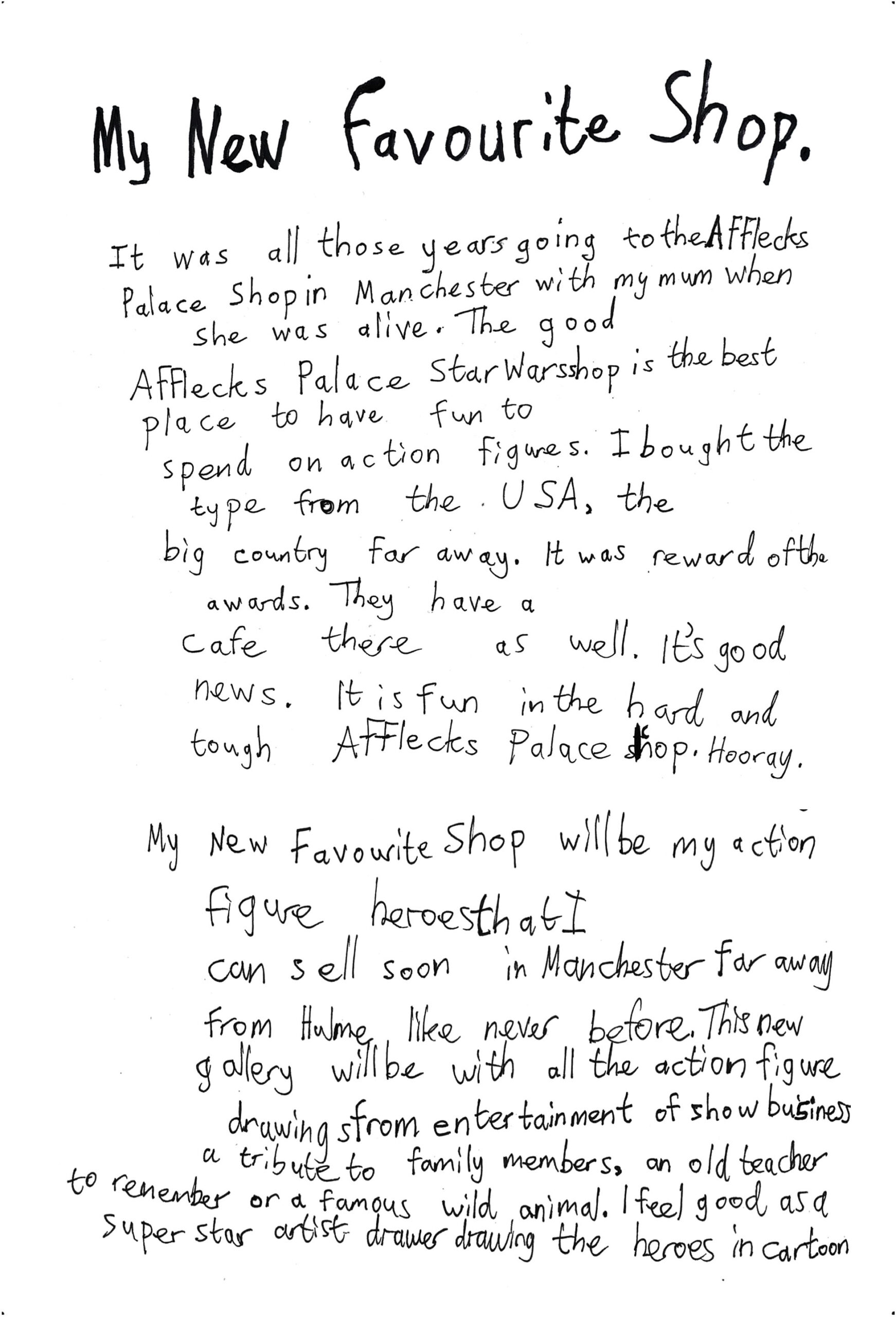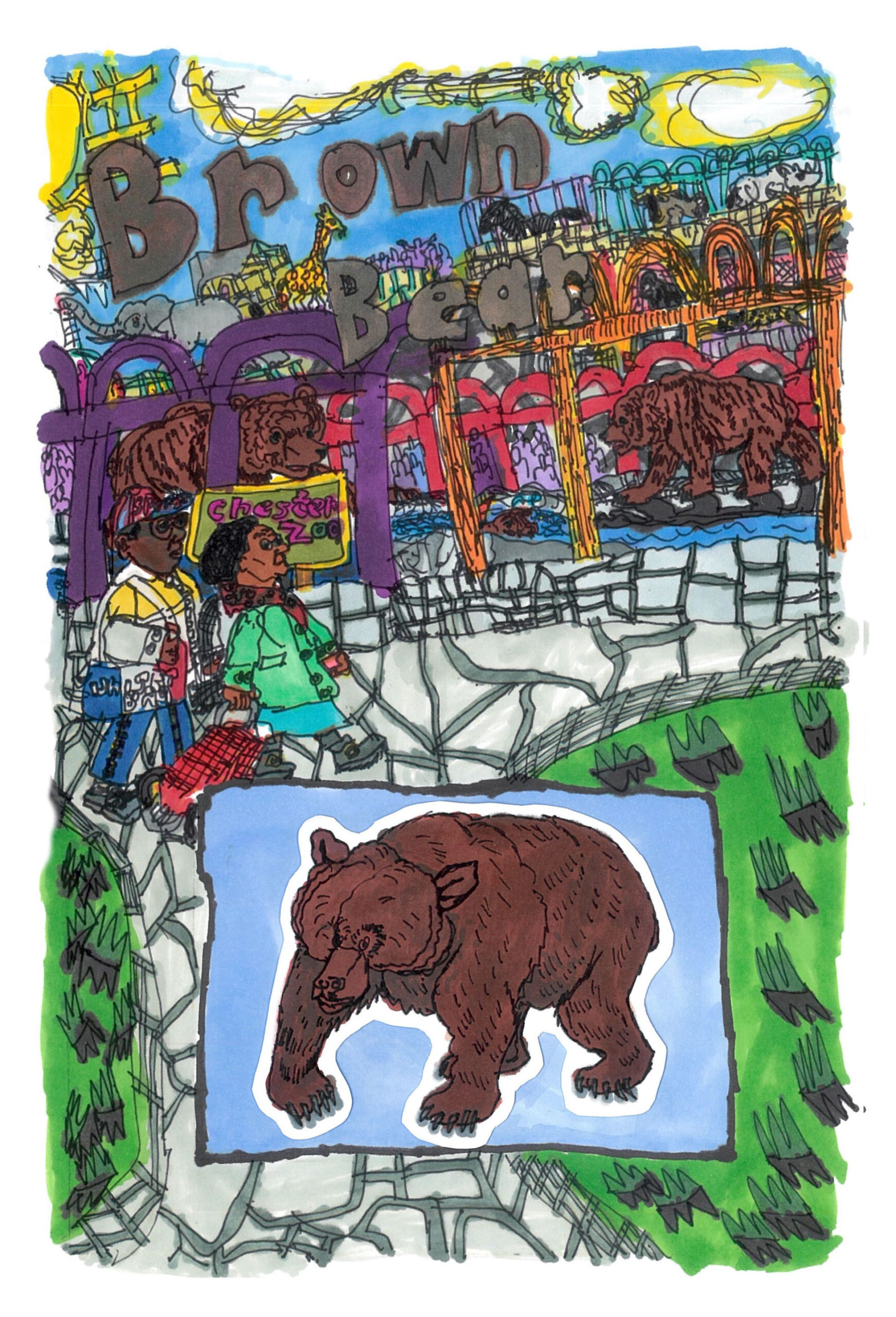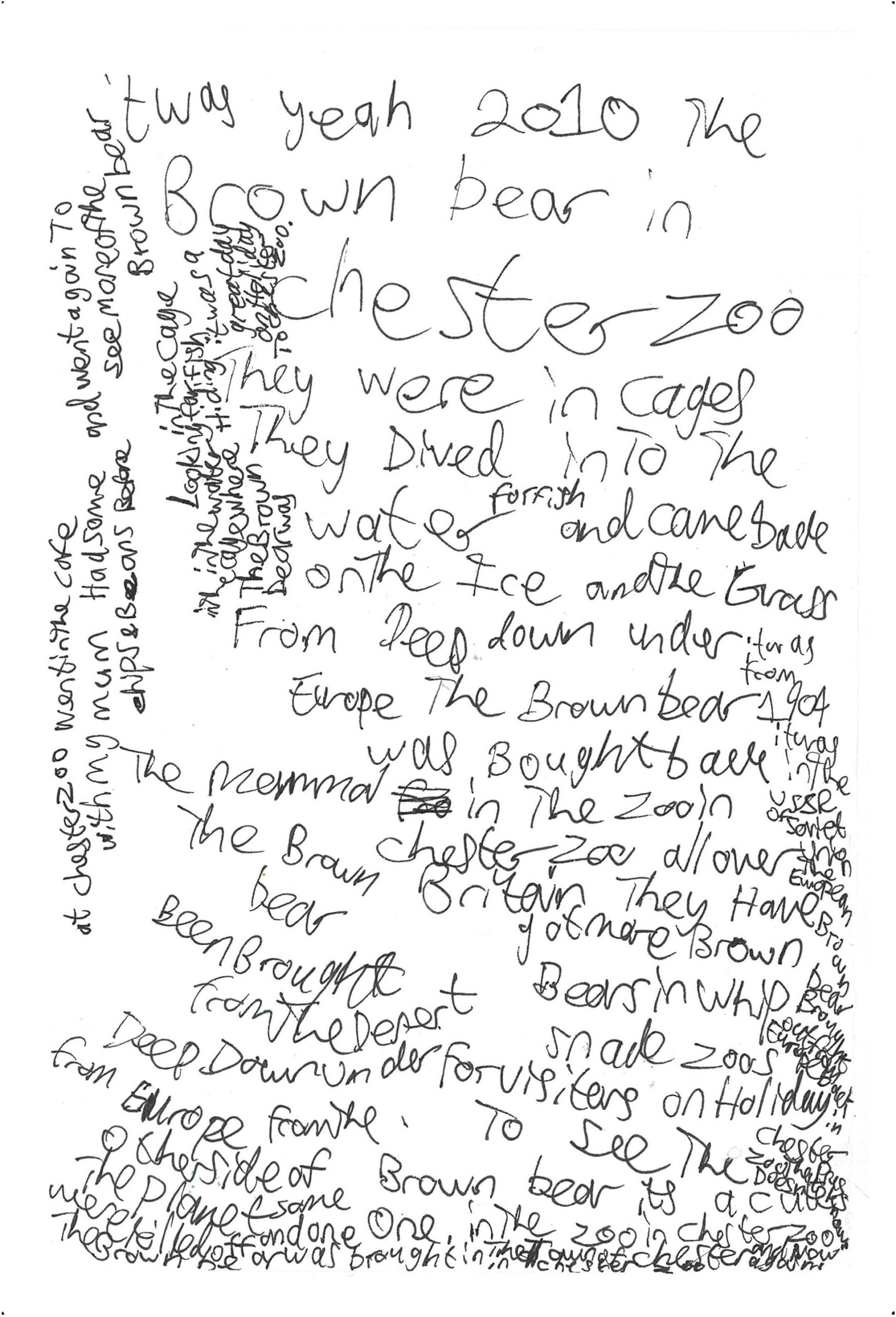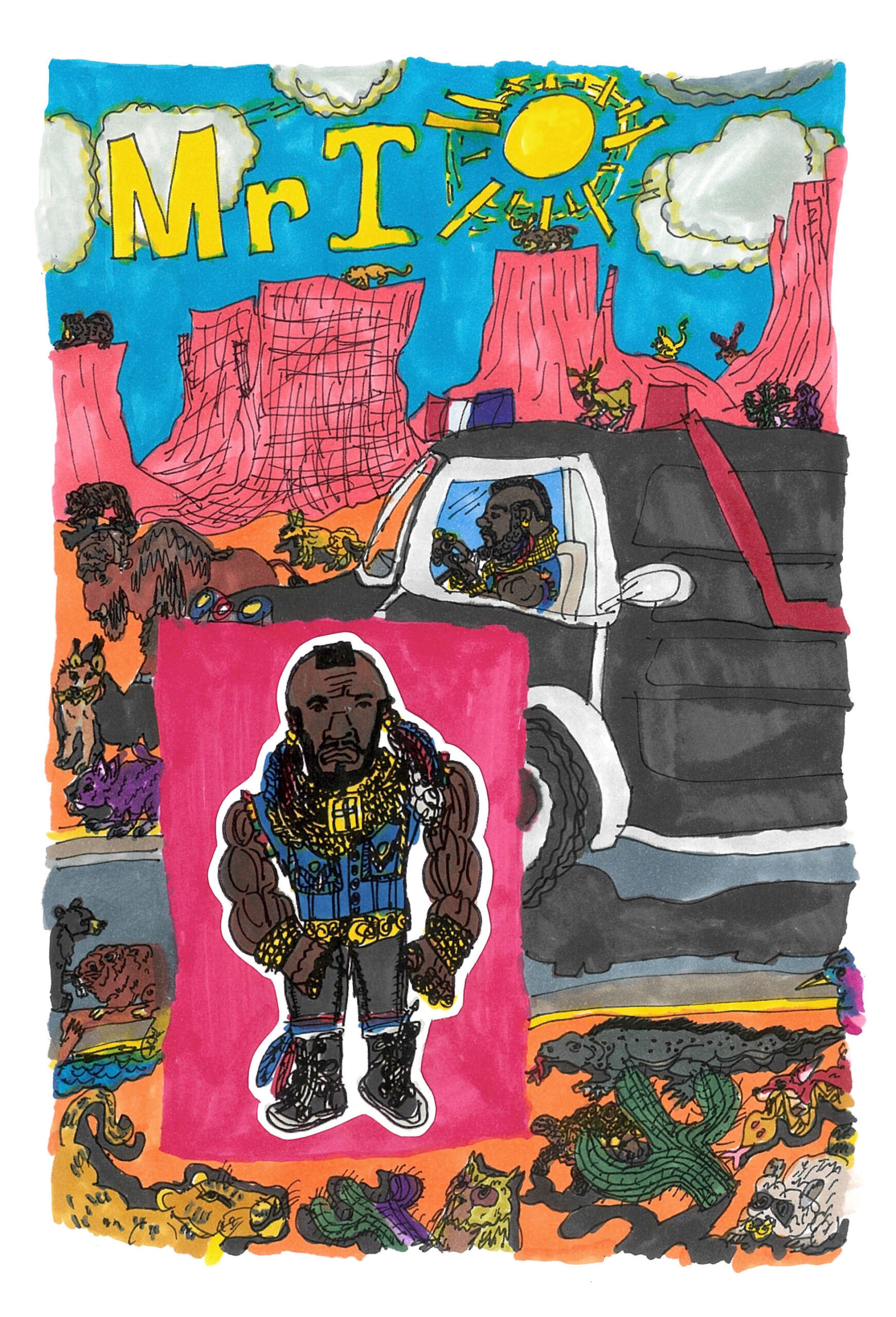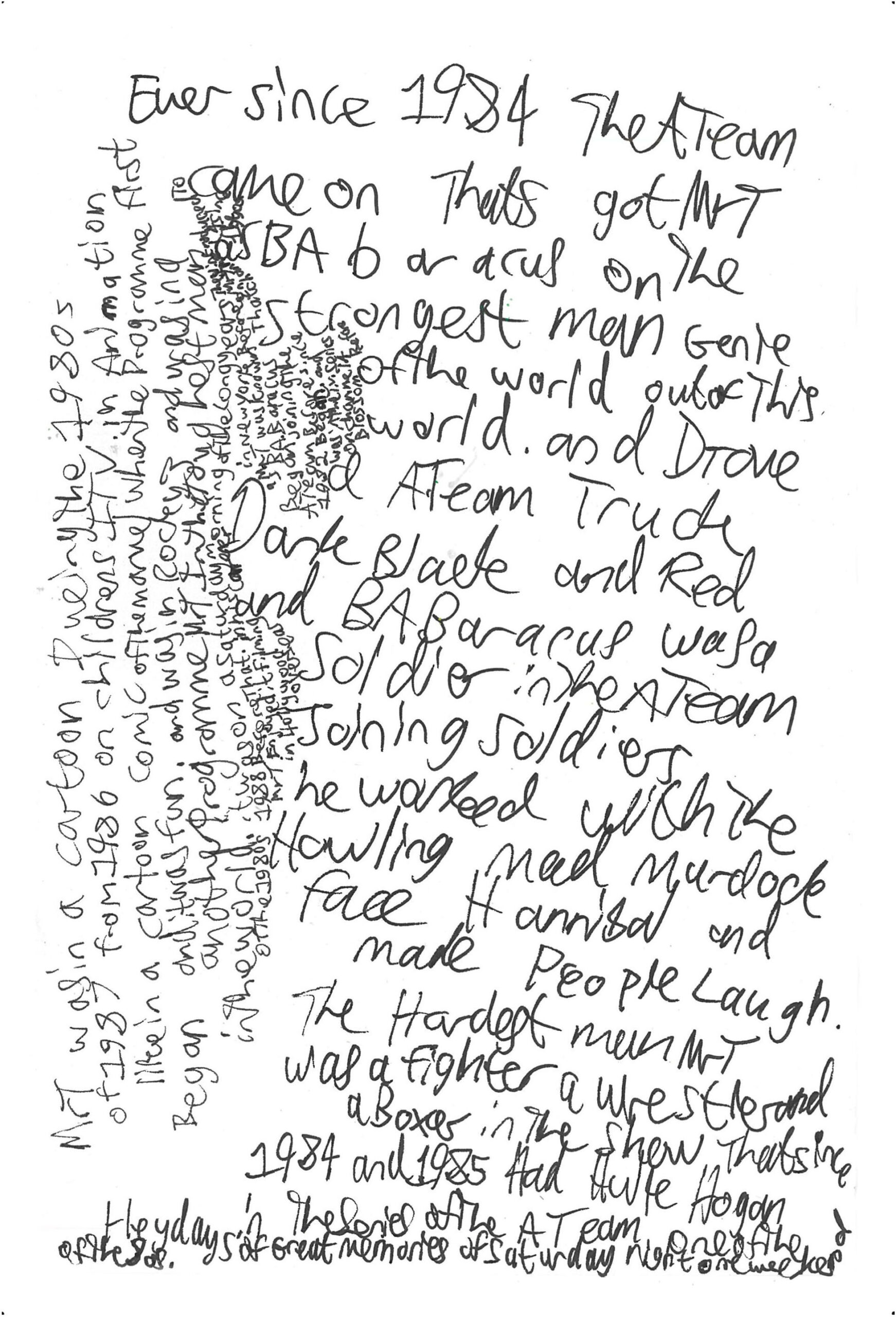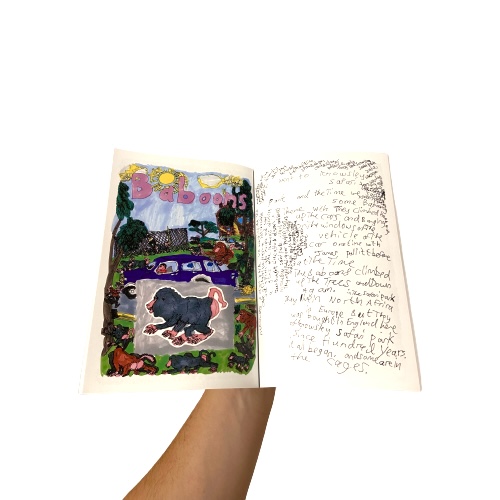 Leslie Thompson
Illustration Book
My New Favourite Shop is a book of illustrations inspired by Leslie's visits to Affleck's Palace in Manchester.
"The Good Afflecks Palace Star Wars shop is the best place to have fun to spend on action figures" - Leslie Thompson
My New Favourite Shop is a collection of illustrations that eventually led to Leslie creating his signature action figures.
Illustration Book
£10.00
Leslie Thompson, My New Favourite Shop
Full colour illustration book
10 in stock
Leslie Thompson
Leslie has been attending Venture Arts studios for over thirty years. He has a highly developed drawing style.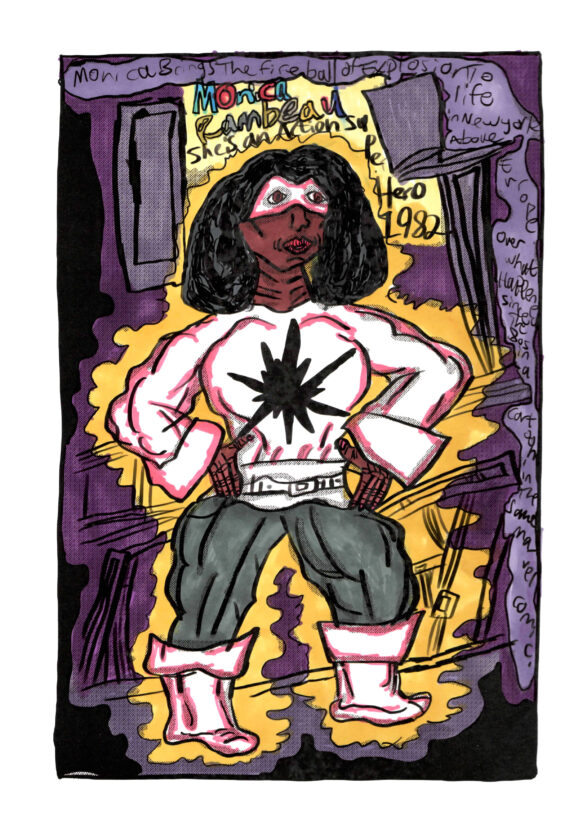 Commissions
We are delighted when people want to commission work from us and our artists. This can either be as a group project or an individual artist creating one of their unique pieces for you.
To find out more and to arrange a studio visit please contact Katherine Long on 0161 232 1223 or email katherine@venturearts.org