Artists
Sarah Lee
Sarah works in ceramics, charcoal, acrylics, pencil and textiles.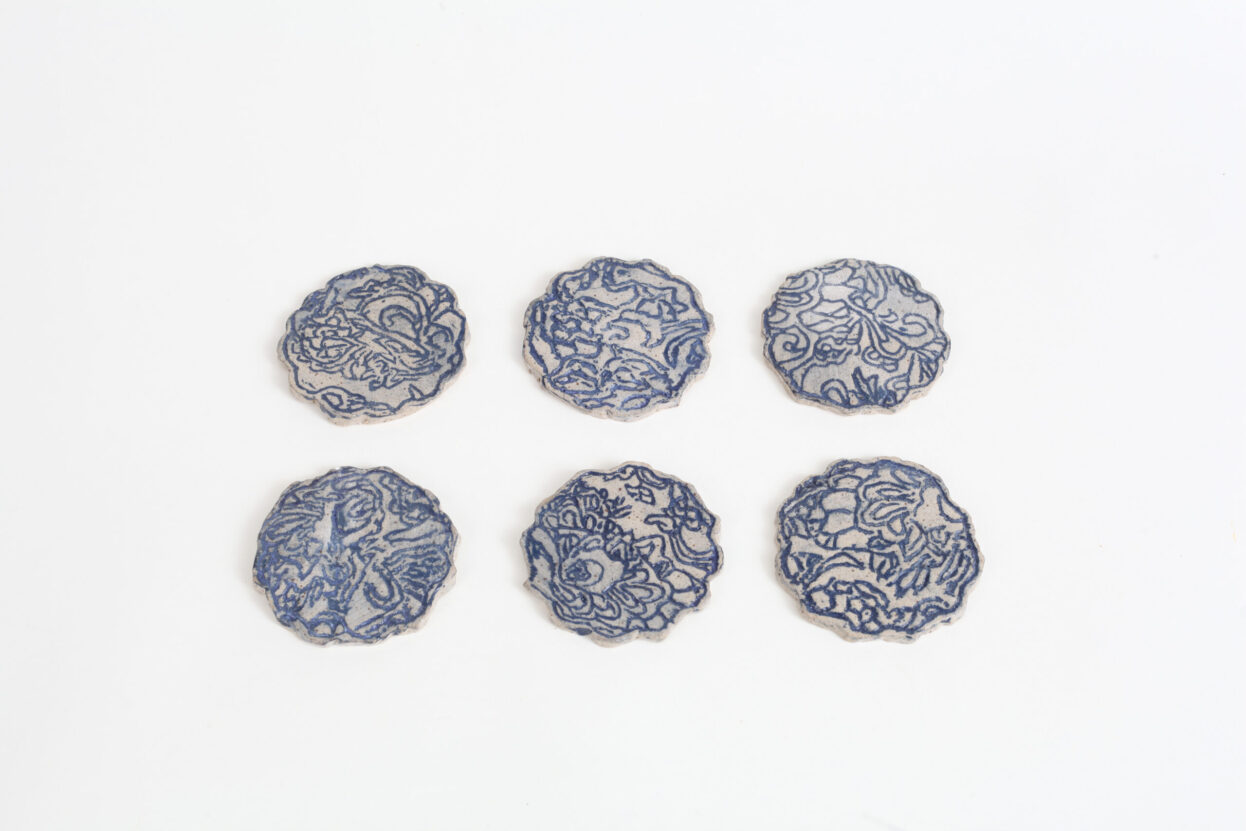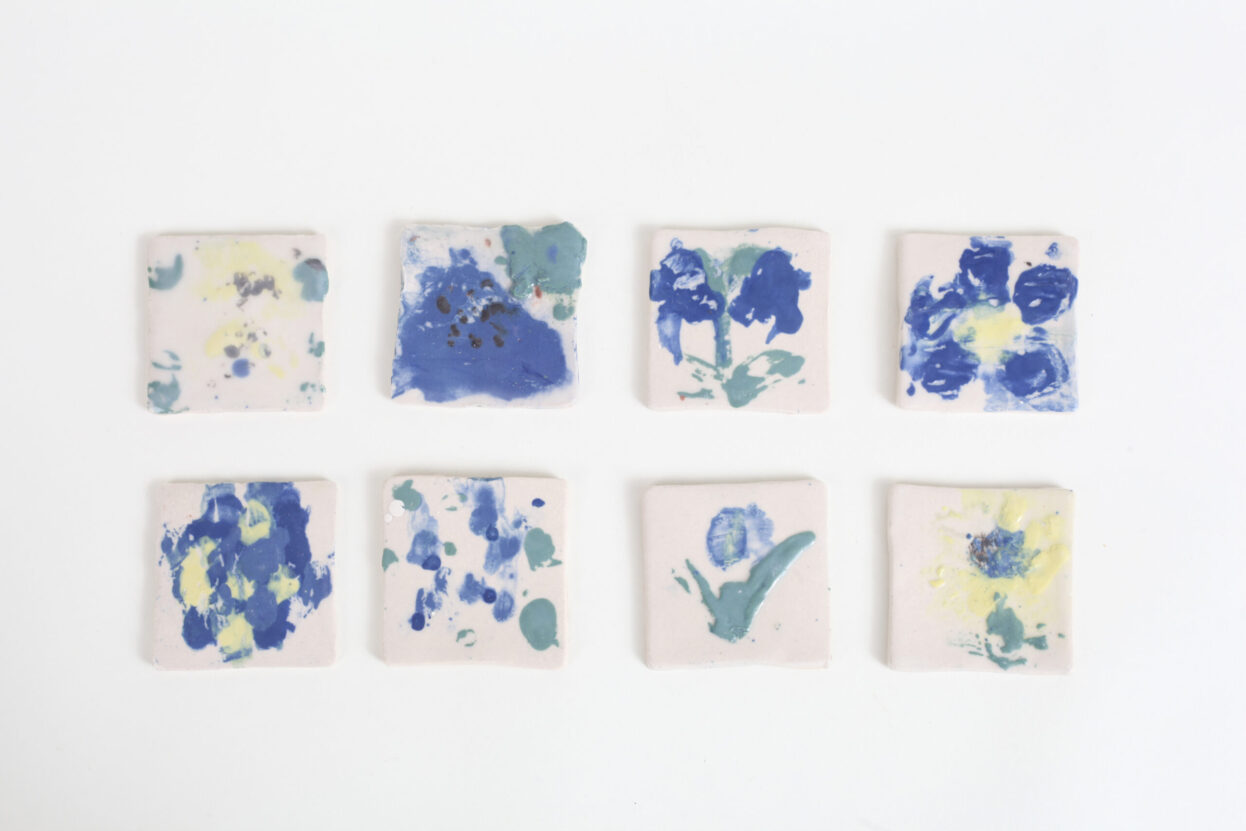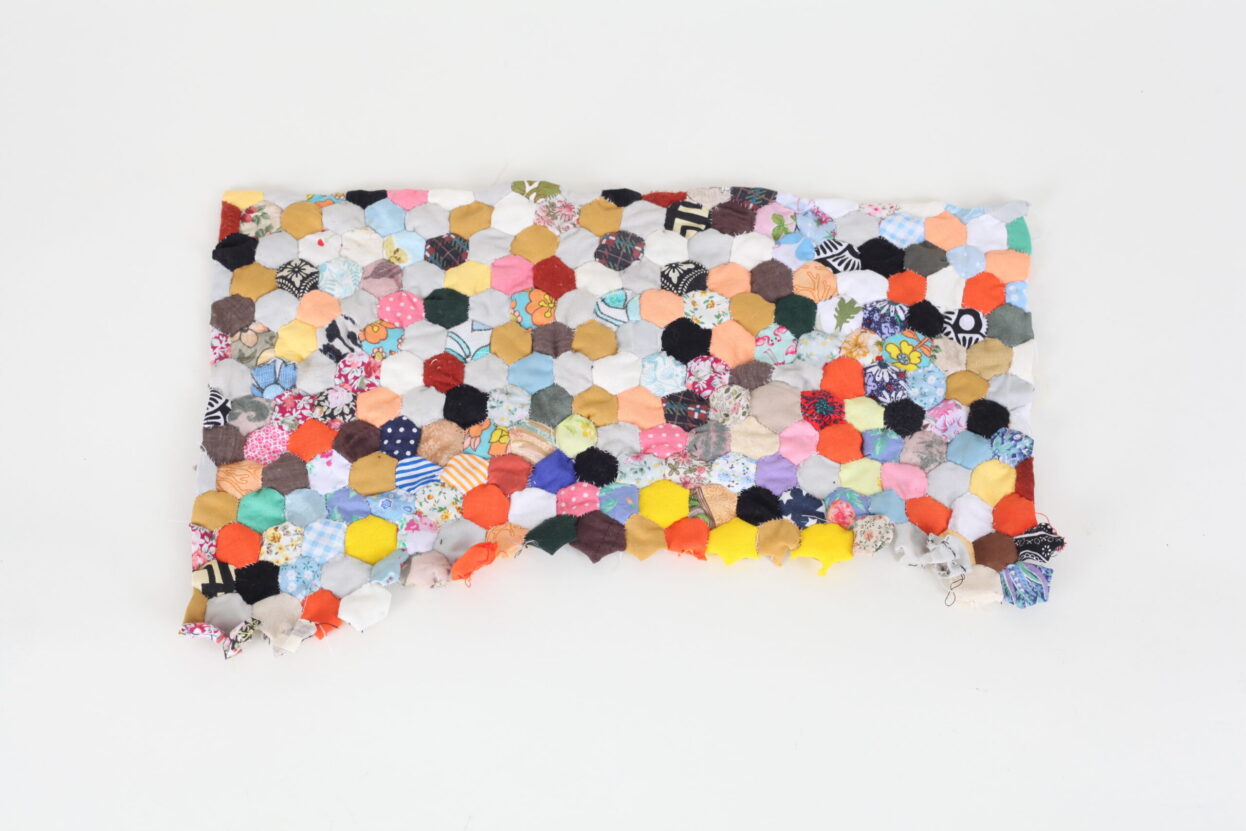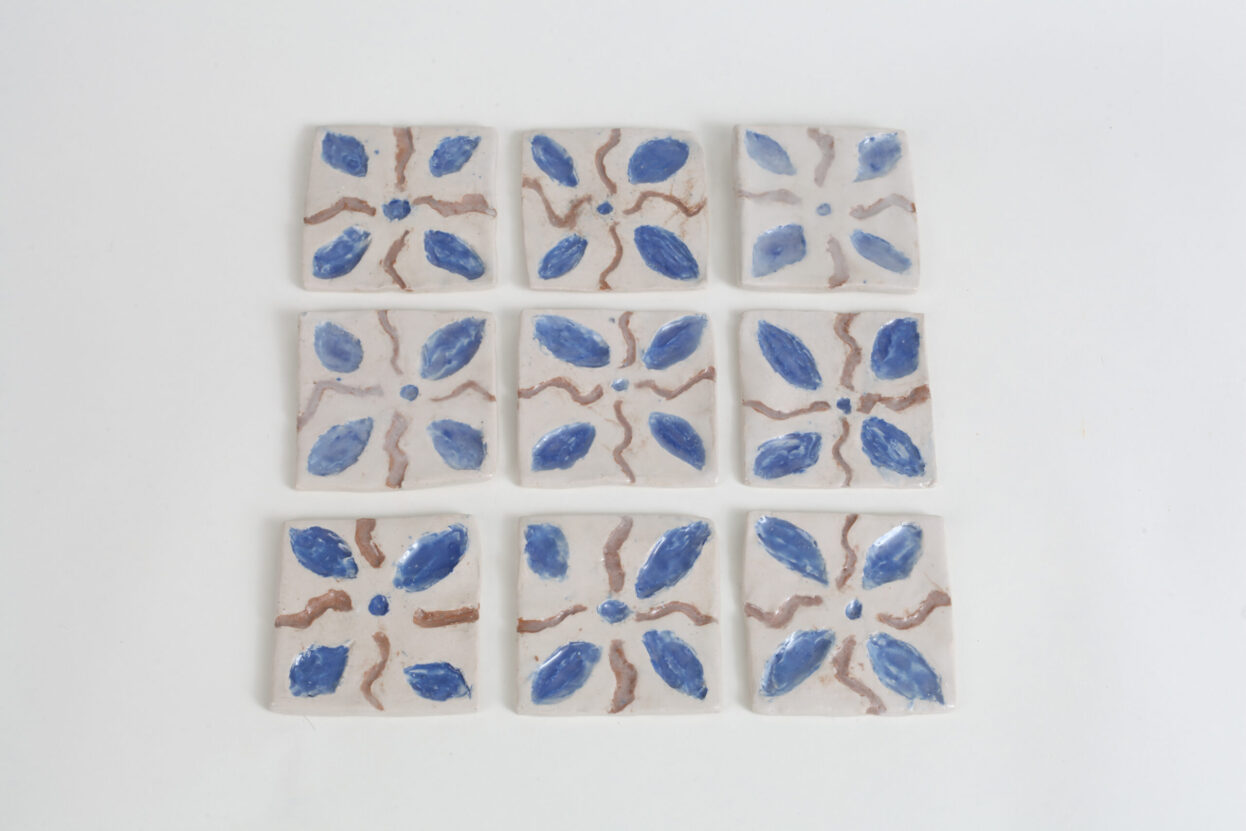 Sarah Lee's work is influenced by animals, architecture, history and literature, often blending these to make detailed annotations on life and the world around her. She has a collection of living sketch books which she takes everywhere she goes so that she can make images as she travels. She also makes lively depictions and cartoons of the life and movements of her cat Horatio.
In 2022 Sarah took part in Narratives, the third in our pioneering Conversations Series, in which artists from Venture Arts work alongside other contemporary artists over several months, producing new work through an equal exchange of art and ideas. Sarah worked closely with the Manchester Jewish Museum and her hand embroidered text and images were influenced by the stained glass windows and structures within the synagogue. Sarah's work also reinterprets her grandfather's experience and woodcarvings which he made as a way to process the persecution he had experienced. This collaboration resulted in an exhibition at The Lowry in January 2023.
Sarah also took part in the first Conversation Series, OutsiderXchanges in 2016, and her resulting work was exhibited at The Manchester Contemporary and BALTIC Centre for Contemporary Art in Gateshead.
I'm inspired by Grinling Gibbons the sculptor and woodcarver. I'm interested in the style of Gibbons' drawings of woods and nature, and wood carvings. I also like the German painter and printmaker Albrecht Durer. I am amused by some of his animal paintings. Some are very realistic and others are like he has heard of them and filled in what they look like with blanks so they look a little weird.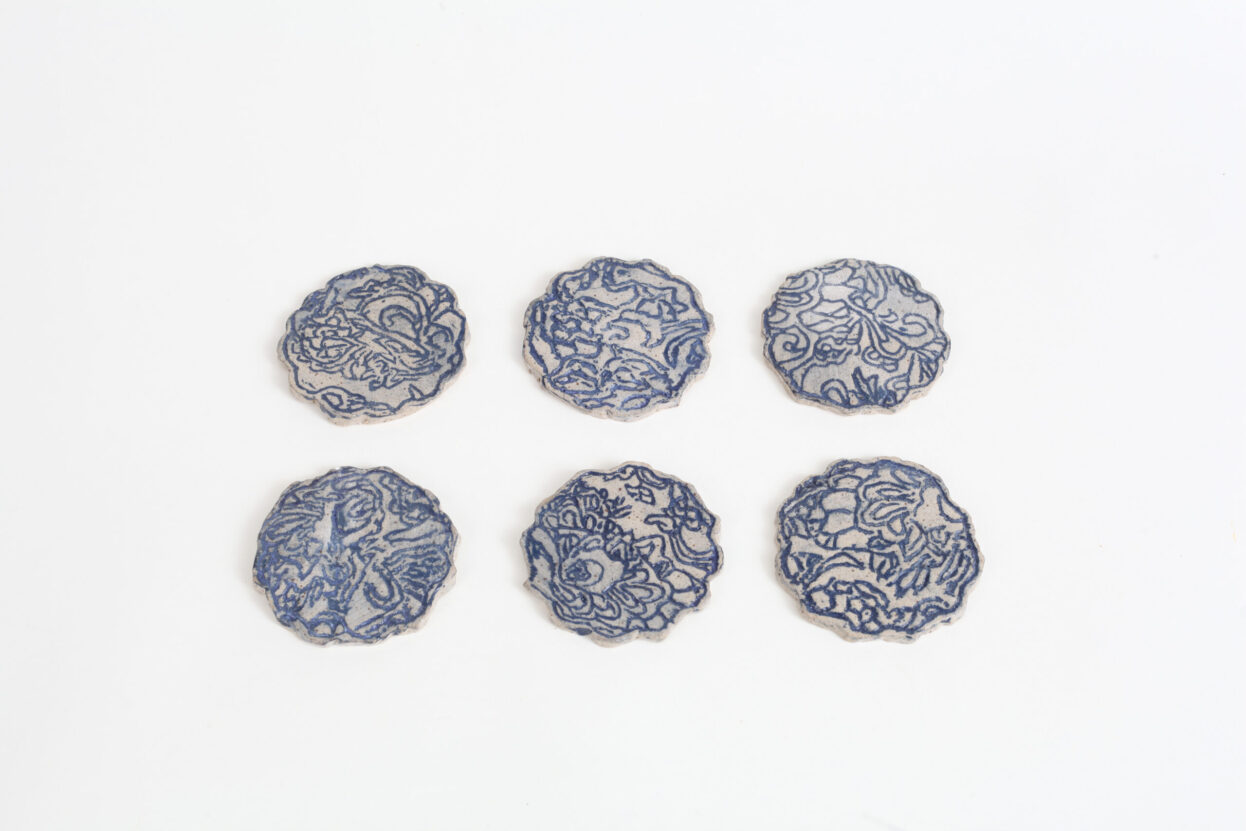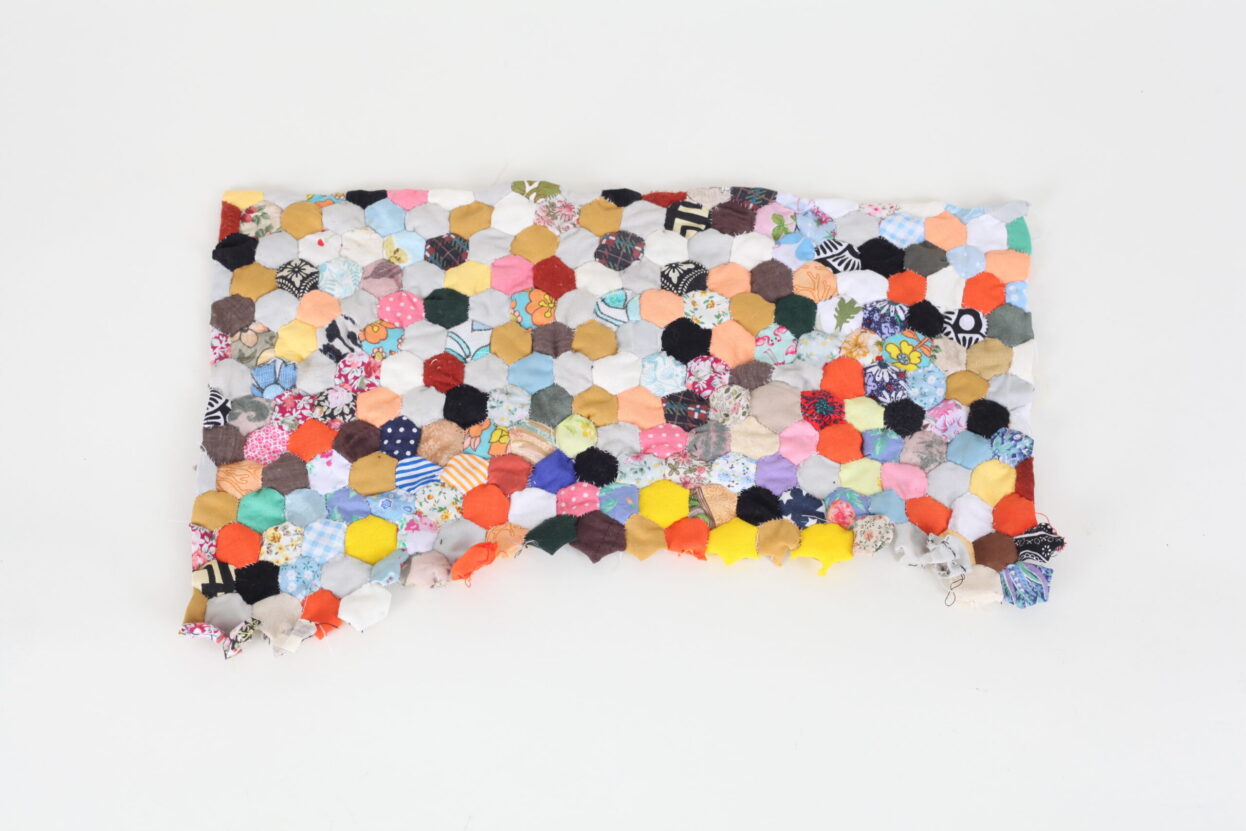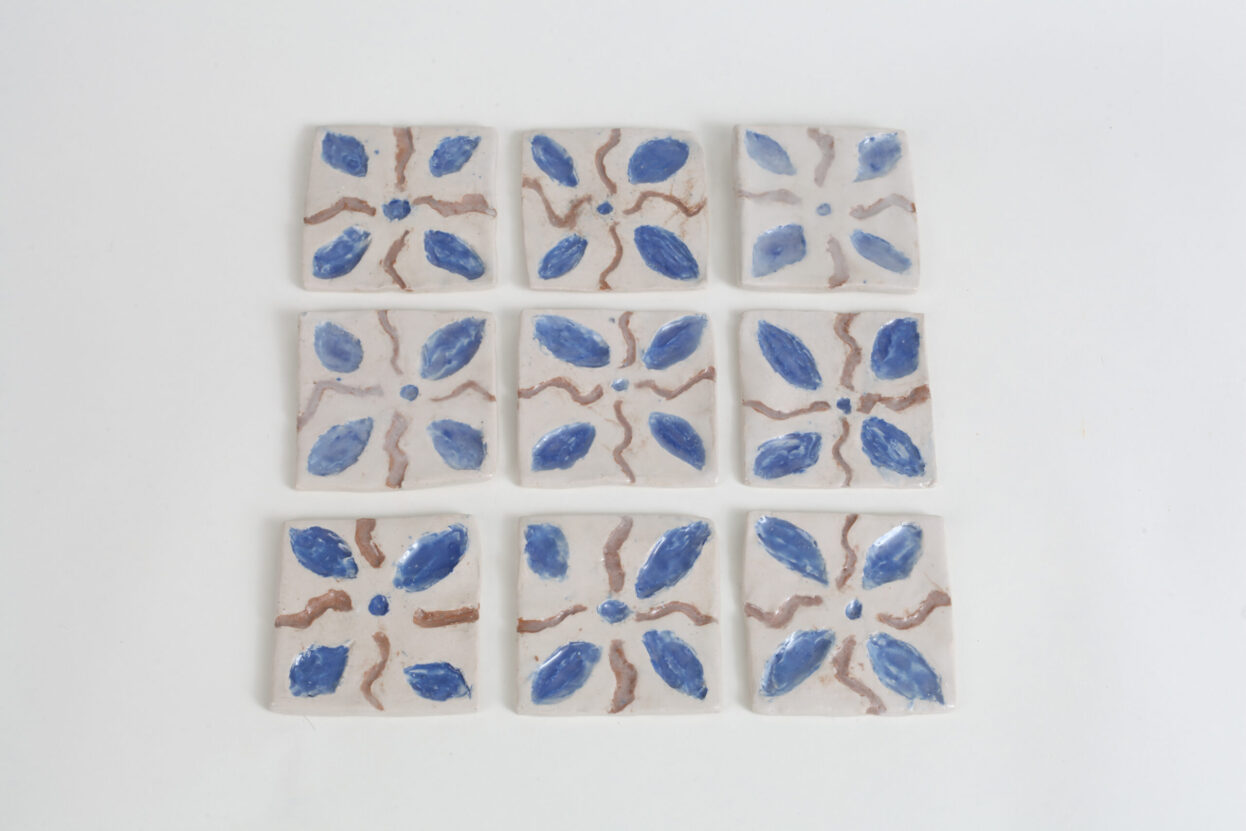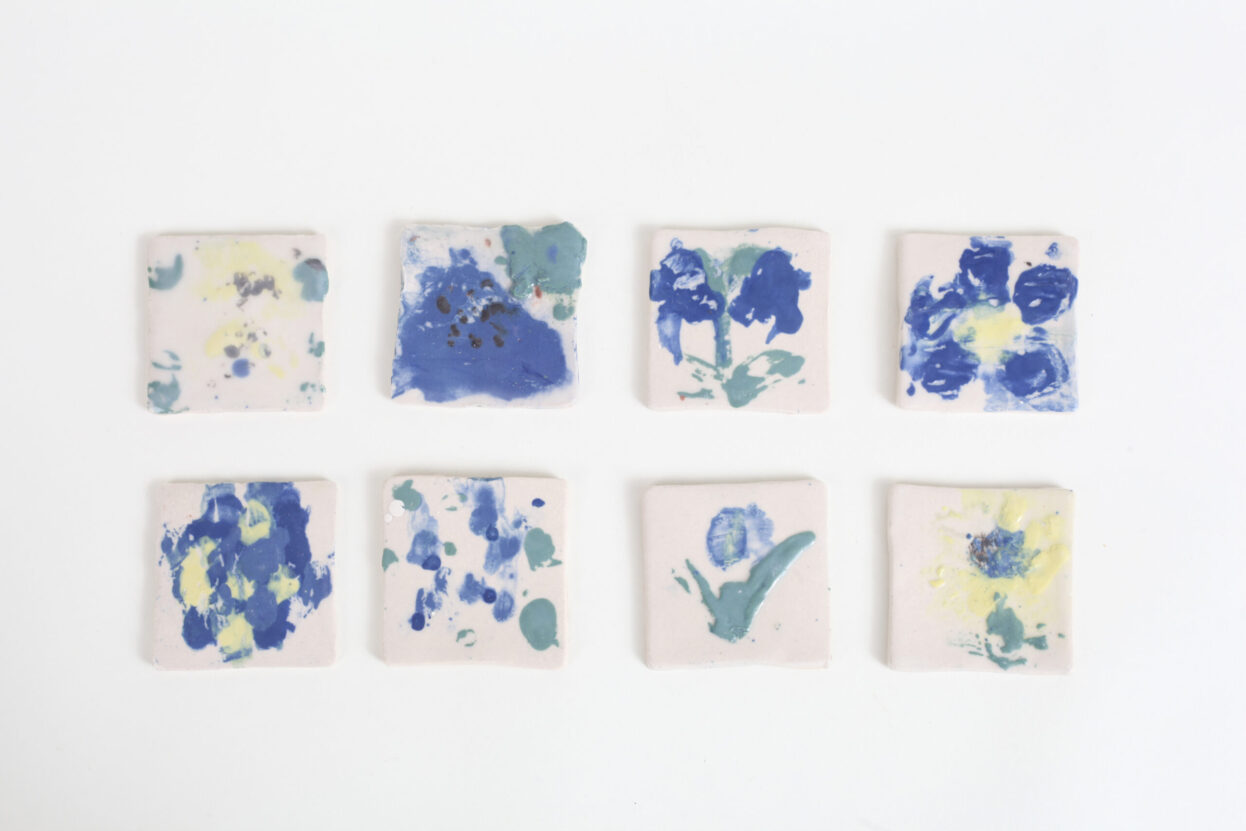 Commissions
We are delighted when people want to commission work from us and our artists. This can either be as a group project or an individual artist creating one of their unique pieces for you.
To find out more and to arrange a studio visit please contact Katherine Long on 0161 232 1223 or email katherine@venturearts.org