Join & Support
Case Studies
Discover the difference your support makes to people's lives.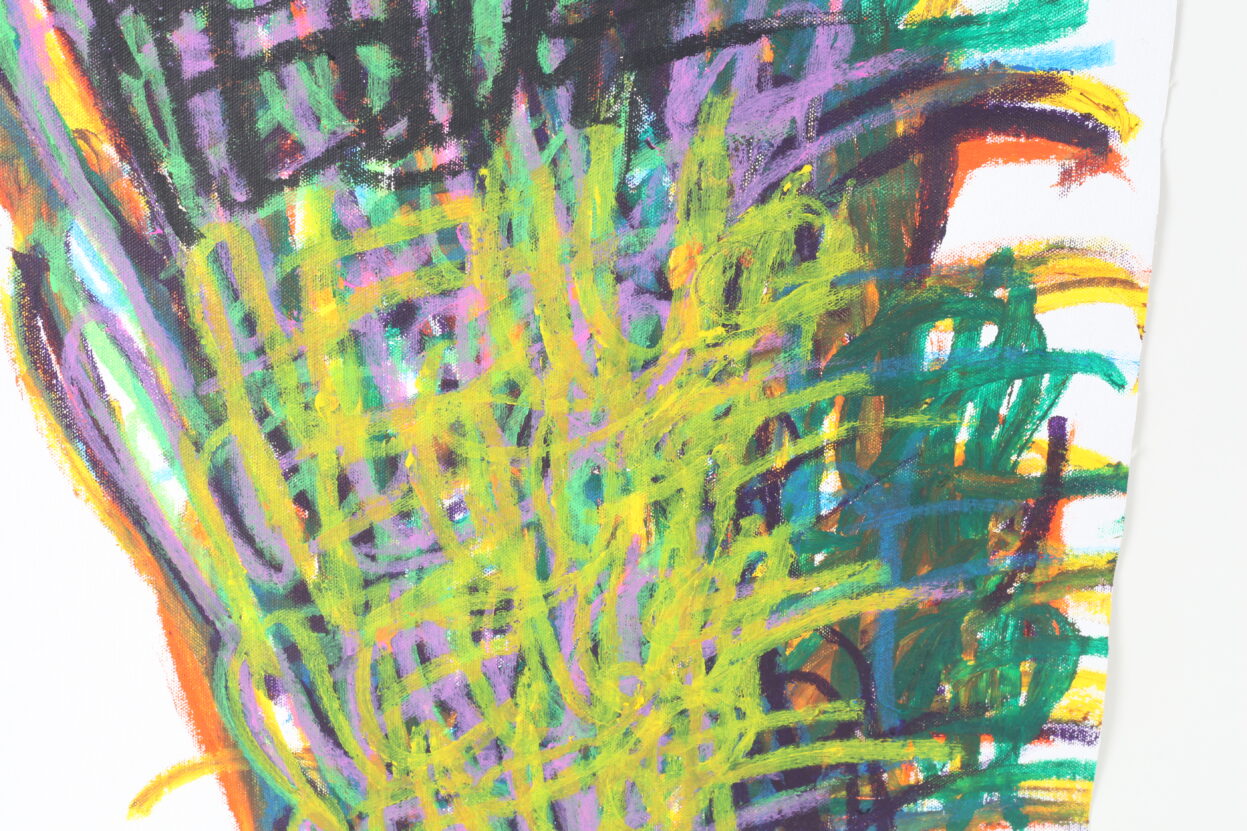 Our studio artists rely on your support to make their work
Leslie Thompson
Leslie has been a Venture Arts studio artist for over 30 years. His work is fluent, figurative and full of character. Its poetic, close observations of the world around us captures details most people would miss.
His professional highlights include three significant solo exhibitions and acquisitions by the UK Government Art Collection and major international collectors. Leslie has been profiled in documentary projects, worked as resident artist for conferences and events, and undertaken commissions for LADBible's Manchester office and Sheila Bird Group.
I'm the coolest awesome artist in the world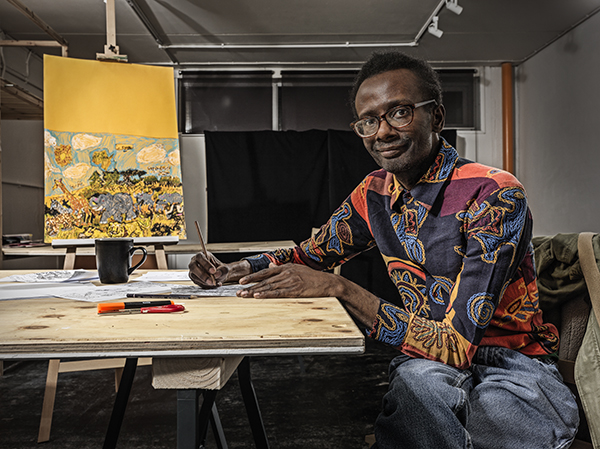 Ahmed Mohammed
Ahmed's intuitive drawing style has developed greatly during his time at Venture Arts. His art is densely worked and colour-saturated.
He has achieved significant success exploring printmaking, producing vibrant, colourful compositions which have attracted much recognition, including selling a triptych of drawings to collectors at The Manchester Contemporary – the UK's biggest 'critically engaged' art fair outside London and selling them in the Whitworth Gallery's shop.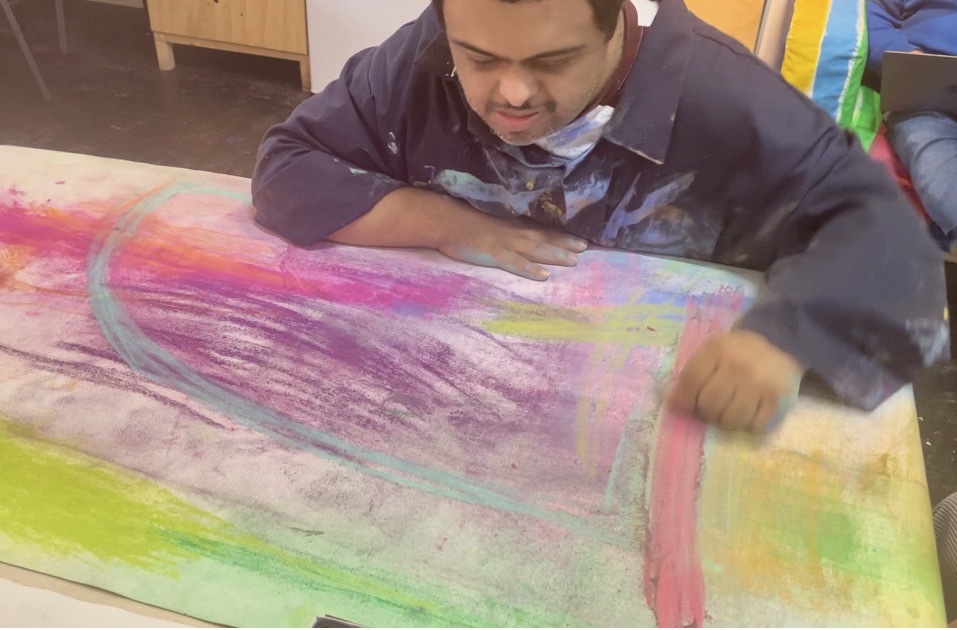 Sally Hirst
Sally's work showcases a rich imagination, with detailed and delicate drawing, prints and embroidery. Her work reflects concerns with social justice, care for the world and disability activism.
She has participated in work placements and an artist residency at Art House Wakefield to develop her printing skills. Sally's poetic art audio descriptions have earned critical attention as well as commissions for Glasgow International Festival and exhibitions at Manchester Central Library and the People's History Museum.
(Venture Arts is) really important because it helps you learn about different roles and jobs/opportunities in the art industry, that I wouldn't have known about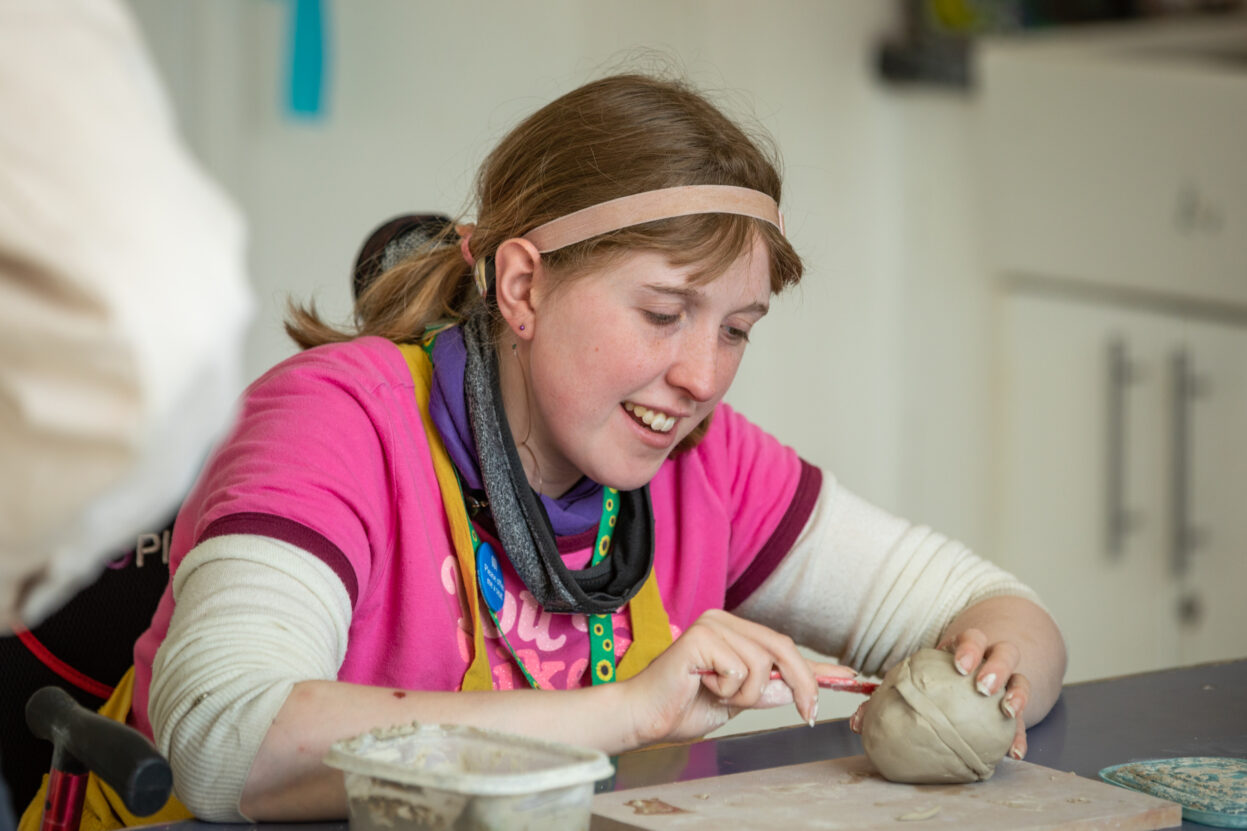 Horace Lindezey
Horace has been a regular fixture at Venture Arts for over 30 years. He's a talented, multidisciplinary artist with extensive skills in ceramics and embroidery and has participated in countless exhibitions and projects.
Horace's exploration of video and sound in the Narratives exhibition, as well as his 'Blue Plaque' ceramic series, investigates his cultural influences and heritage in a profound and moving way.
Why should people support Venture Arts? So people can carry on enjoying themselves. And keep the building going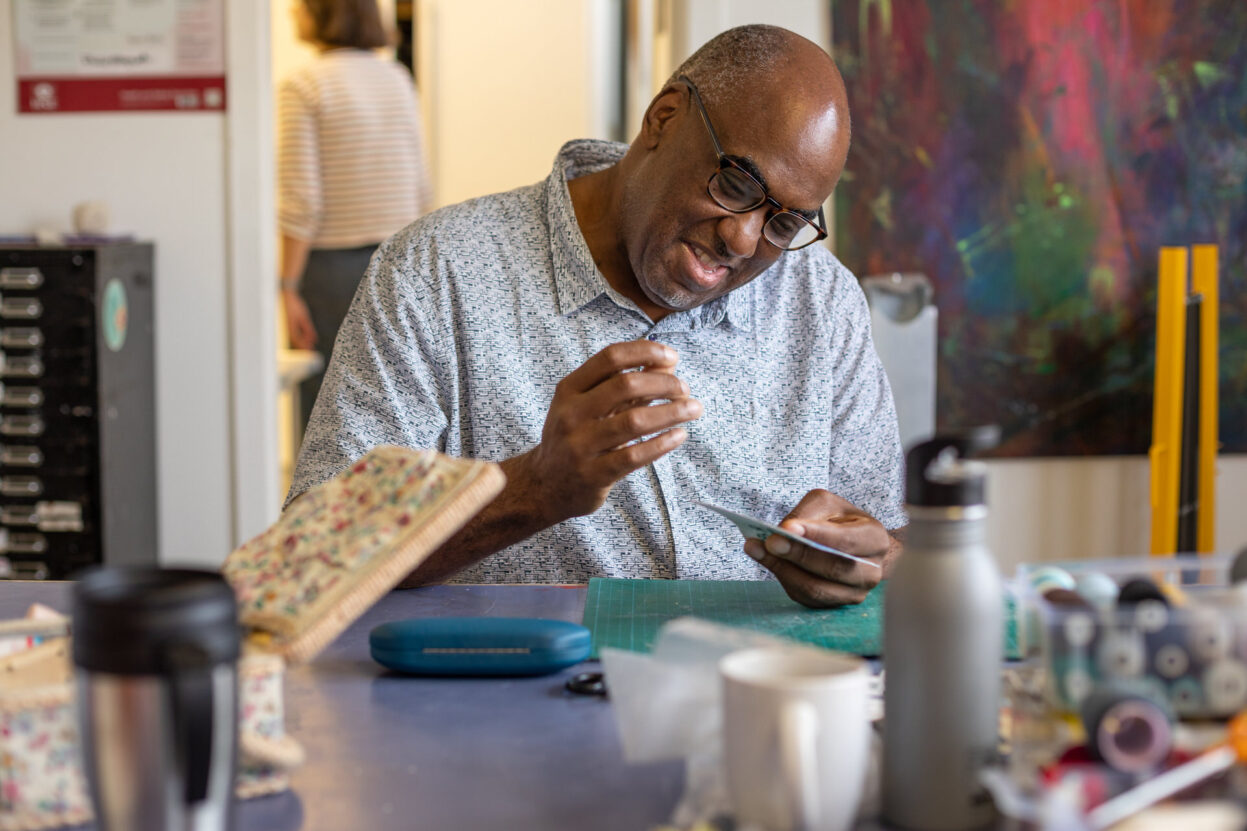 Amber Stother
Amber is a spokesperson and advocate for learning-disabled people and artists. She first joined Venture Arts as a member of the Young People's Art Club and is now a member of staff as our Public Engagement Assistant, supported by the National Lottery Community Fund. She is committed to improving awareness of the rights of learning-disabled people.
In 2018 Amber was awarded a 'Learning Disability and Autism Leaders Award' in recognition of her work. She has spoken at the National Autism Show and advocated for policy change with Greater Manchester Mayor, Andy Burnham.
Society should be more accepting of people and not assume they can't do things… we need to celebrate difference and make sure that people recognise what great things people with disabilities can do.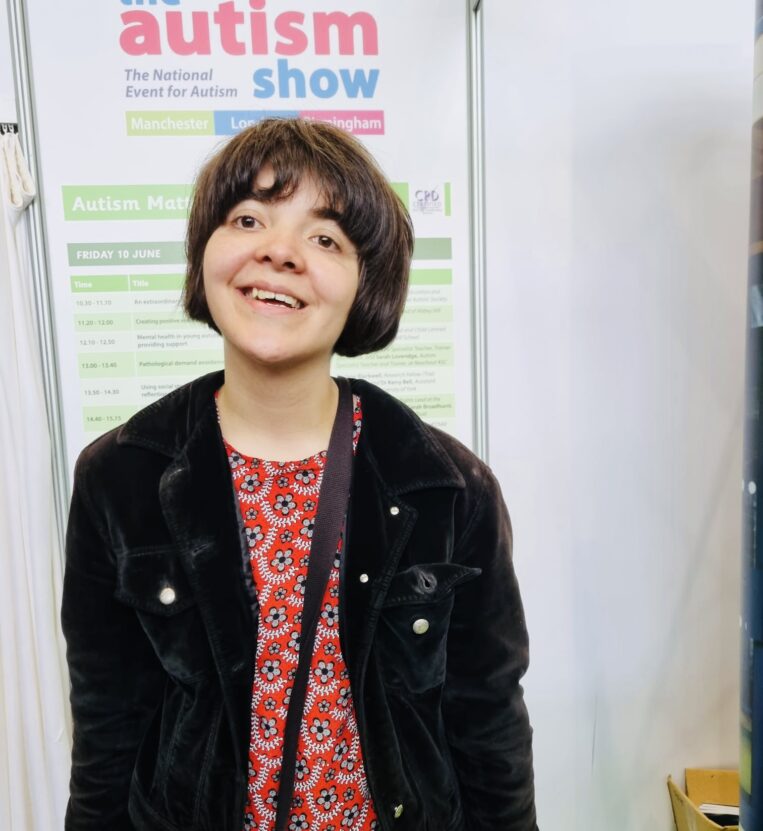 Cultural Enrichment Work Placements
The Cultural Enrichment Programme is a key part of our work, supporting our mission to change the cultural sector. Working with external arts and cultural organisations, we devise in-depth work placements for artists to learn crucial work skills and advise organisations on inclusion and accessibility.
Artist Deborah Makinde undertook a work placement at Manchester Museum in 2017 and now holds a permanent volunteer role supporting public engagement with the collection. Deborah has also produced artwork inspired by the collection, which has been publicly exhibited and acquired by collectors.
I LOVE Fridays. It's my favourite day, because I work at the museum. I get to see all the staff, who are my friends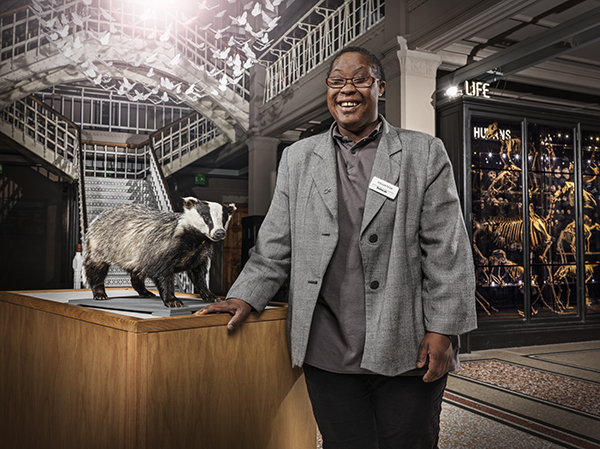 Supporting Young People
As well as our twice-weekly Young People's Art Club, we support young people in the city through outreach activities and creative sessions. Our incredibly successful Artist Mentor programme has seen us support 11 learning-disabled studio artists to deliver workshops in SEND and mainstream schools around Manchester.
At the end of the programme, young people's work is shared via public exhibitions, inspiring independence, confidence and pride amongst young artists, providing especially important positive role models for young people with SEND and/or learning disabilities.
(the mentor) was really patient and great with the children, he showed them how much talent they had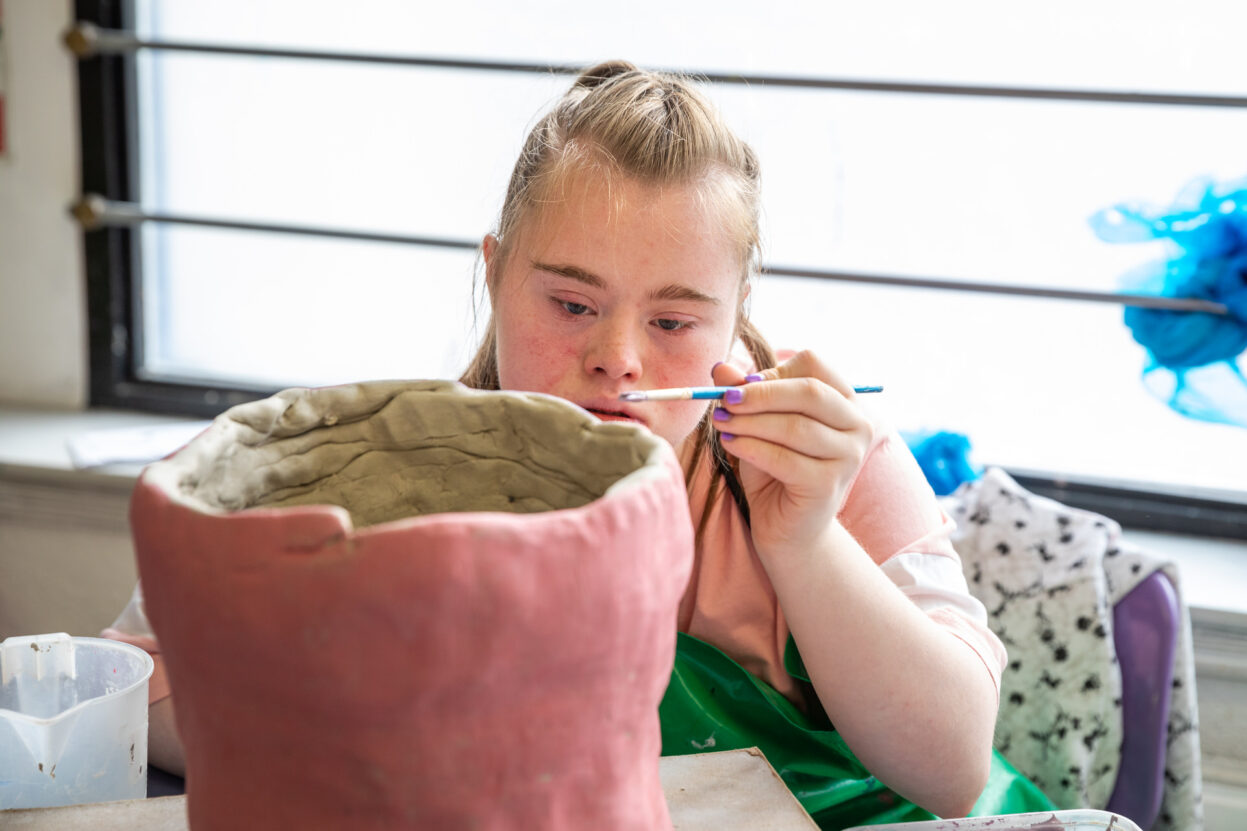 Whitworth Art Gallery
The Whitworth Gallery in Manchester is a world-class art gallery, part of the University of Manchester. Its internationally important collection includes the Musgrave Kinley Outsider Art Collection. In 2019, the Whitworth supported our studio artists to research the collection as part of our 'Conversations Series' project, resulting in transformative artist residencies and exhibitions.
The Whitworth has also hosted many work placements for Venture Arts artists and recruited people as permanent volunteers. It has helped develop our work across the region as a North West Artist Development Hub partner, acquired works by studio artists for its collection (YES I WANNT TO DO TRRICKSSERS by Barry Finan) and most recently, sold a range of limited edition artist prints in the Gallery Shop, to huge success.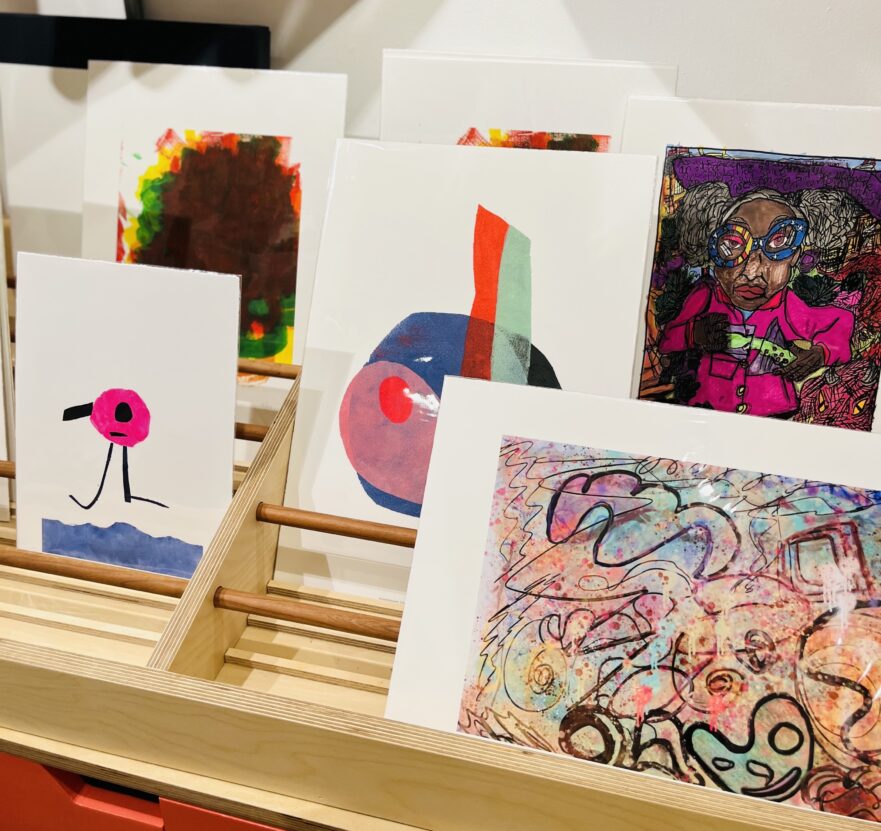 Barry Bennett
Barry Bennett Ltd is the UK's leading supplier of assistive technology and support. Since 2021, they have raised money for our covid emergency campaign, commissioned a commemorative Blue Plaque from artist Horace Lindezey, sponsored our 2021 full studio exhibition, Completely A Hustling Place, and raised thousands of pounds by taking part in the Great Manchester Run. Our work together won 'Best Business Partnership' at the 2022 Manchester Culture Awards.
We have been on a very special journey with our nominated charity partners, Venture Arts… Winning Best Business Partnership at the Manchester Culture awards is a real honour and a testament to the relationship we have developed