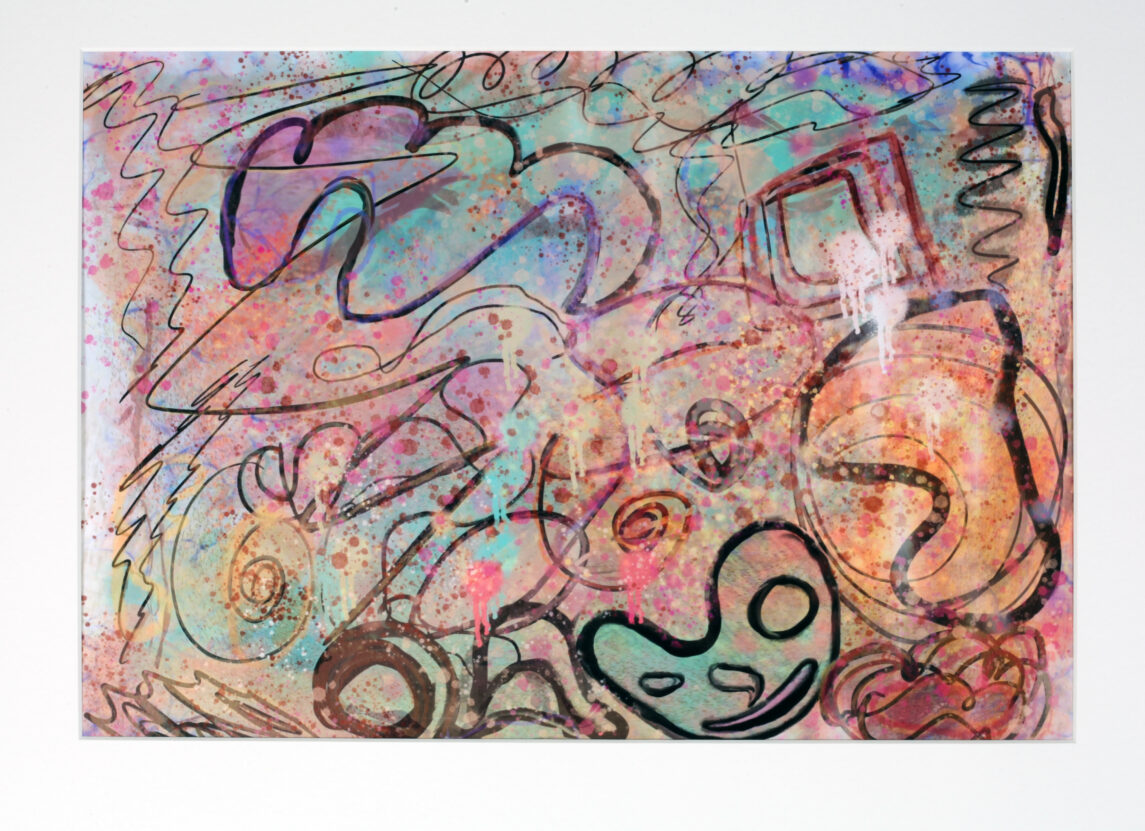 Join us
Whether you want to become a Venture Arts artist, volunteer in our studio, or find out about job vacancies, there are plenty of ways to get involved
Donate
As a charity we rely on the generous support of people like you. Every contribution, big or small, helps learning disabled artists access life-changing opportunities. Can you make a donation today?
Your donations help
change lives
Discover the difference your donations make to people's lives and the impact of your support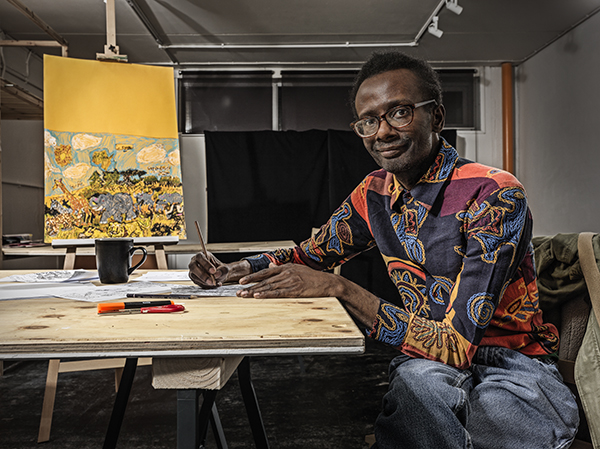 Leslie Thompson
Leslie has been a Venture Arts studio artist for over 30 years. His work is fluent, figurative and full of character.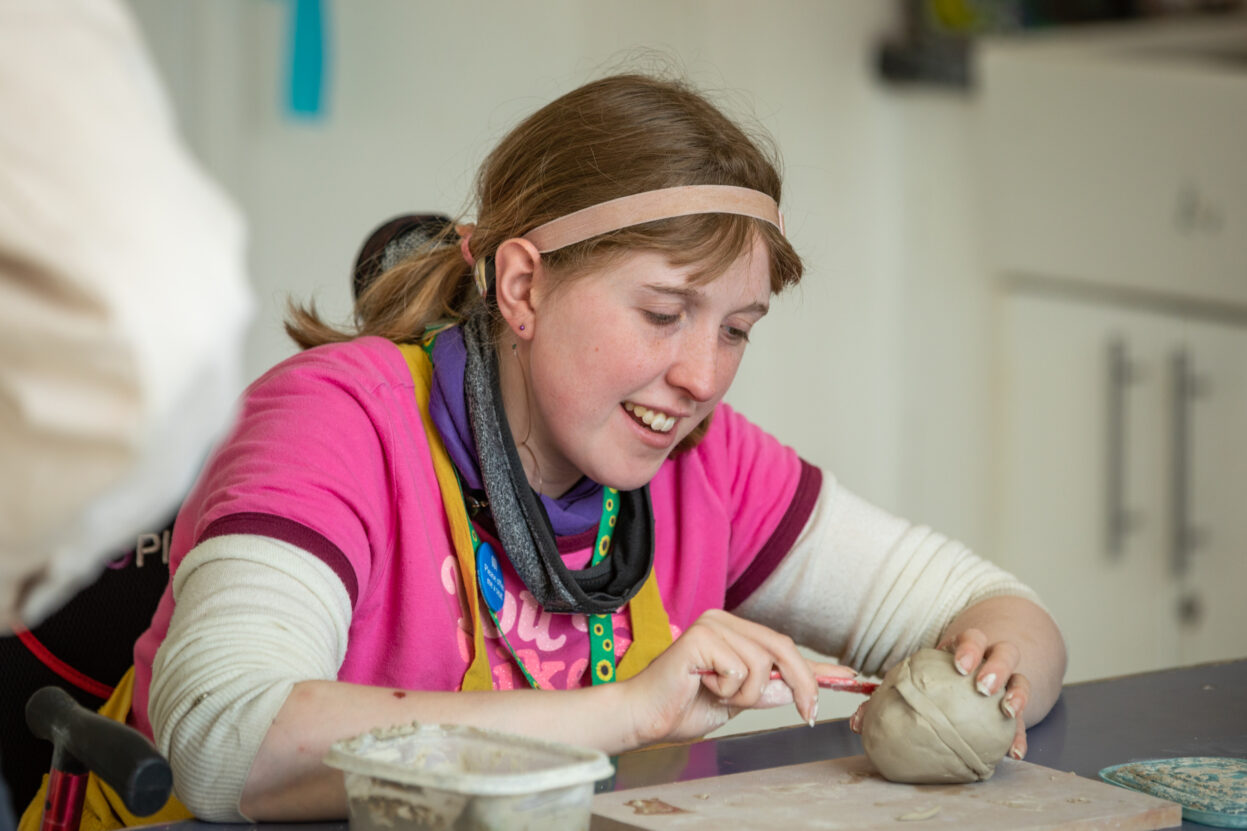 Sally Hirst
Sally Hirst is a talented illustrator, textile artist and ceramicist. Much of her work is inspired by themes of climate change, activism and her love of animals.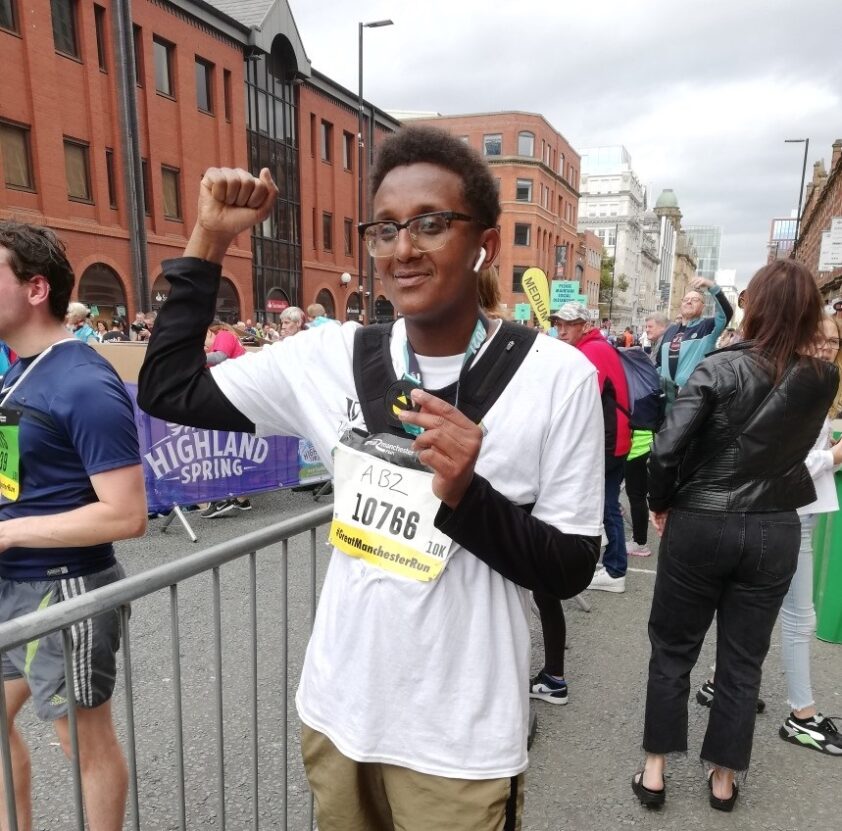 Fundraise for us
Raise money for Venture Arts through a fundraising event or challenge, by yourself or with friends or colleagues. There are so many ways to help: in the past we've benefitted from sponsored walks, trike rides and dance-a-thons, bake and craft sales, and fundraisers by businesses, schools, local charities and sports groups.
We also participate in the Great Manchester Run, putting together fantastic fundraising teams of Venture Arts supporters, their friends and families.
If you have a fundraising idea you'd like to talk to us about, please do get in touch with Aziza Mills, Fundraising and Development Manager.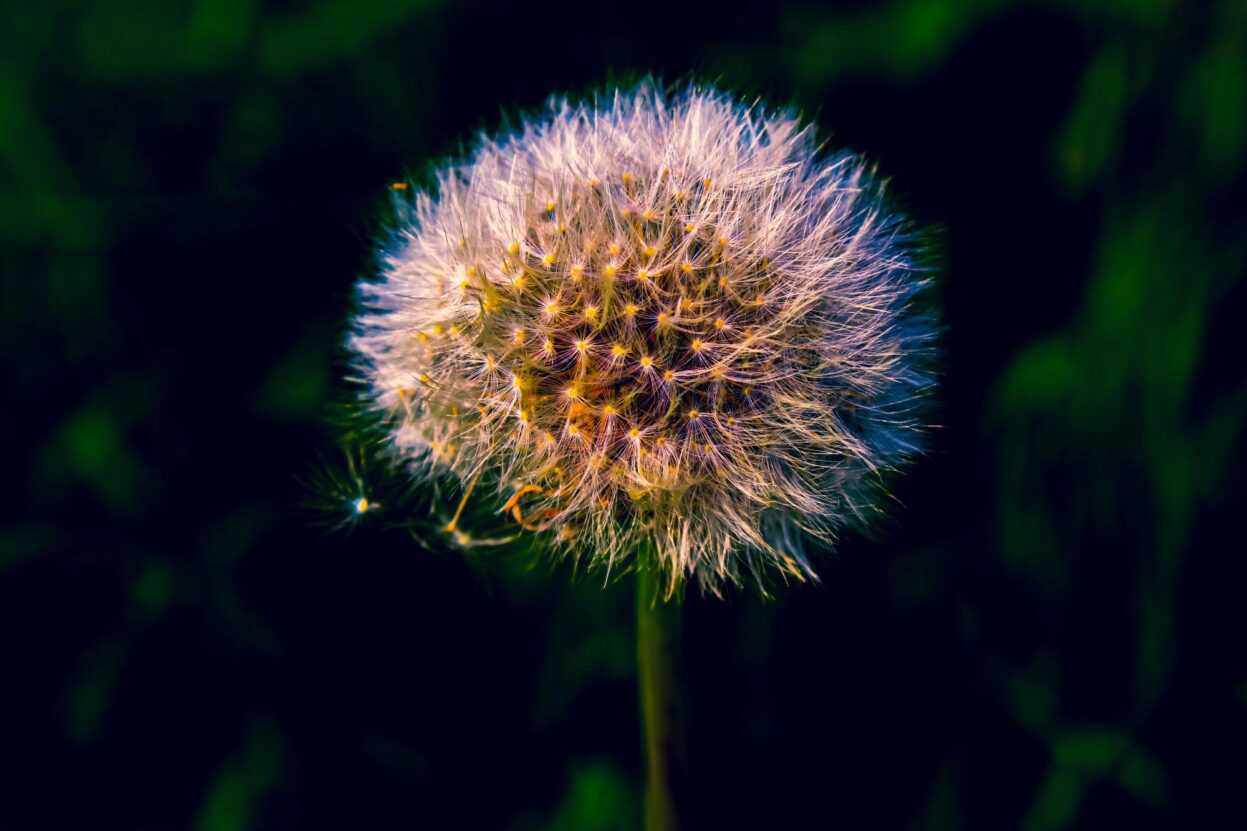 A gift in your will
If the time is ever right, you could consider leaving a gift to Venture Arts in your will. Your gift would help ensure learning disabled artists have access to our support and life-enhancing opportunities for years to come.
If you'd like to discuss a gift to Venture Arts, you can contact our Fundraising and Development Manager, Aziza Mills (click 'Contact us' or call 0161 232 1223). Alternatively, click 'Find out more'.
How do I join or refer someone to Venture Arts?
Open 6 days a week, we offer accessible arts sessions led by professional artists.
Our programmes cater for all abilities and interests, providing a variety of themes and mediums aimed at giving each studio artist the opportunity to pursue their own passion and direct their own creative process.
Before you join, we will invite you to come to the studio for a chat and meet some of the other artists you will be working alongside. This will be an opportunity to talk about what you're interested in and match you with the right Artist Facilitator. Click the 'get in touch' button below or call us on 0161 232 1223.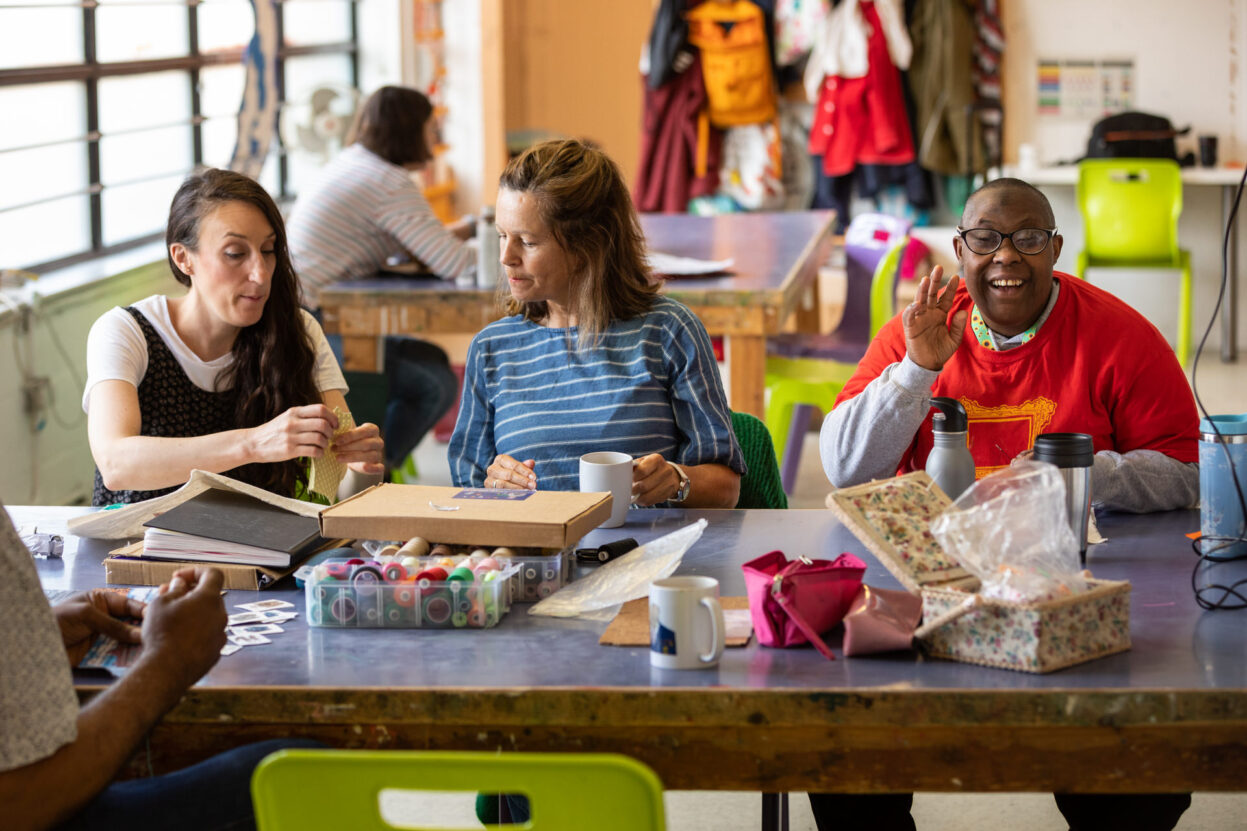 "I joined Venture Arts about 6 months ago, I like the building and doing textiles and photography. I do work experience at Manchester museum and I'm going to do a speech on 21st July there about the archery. I've invited people from work, my cousins and my friends, Laura, Jo and Jackie".
Artist, Venture Arts.
"Venture Arts has made my child feel like an artist who has not only talent, but now confidence to share their work".
Participant parent.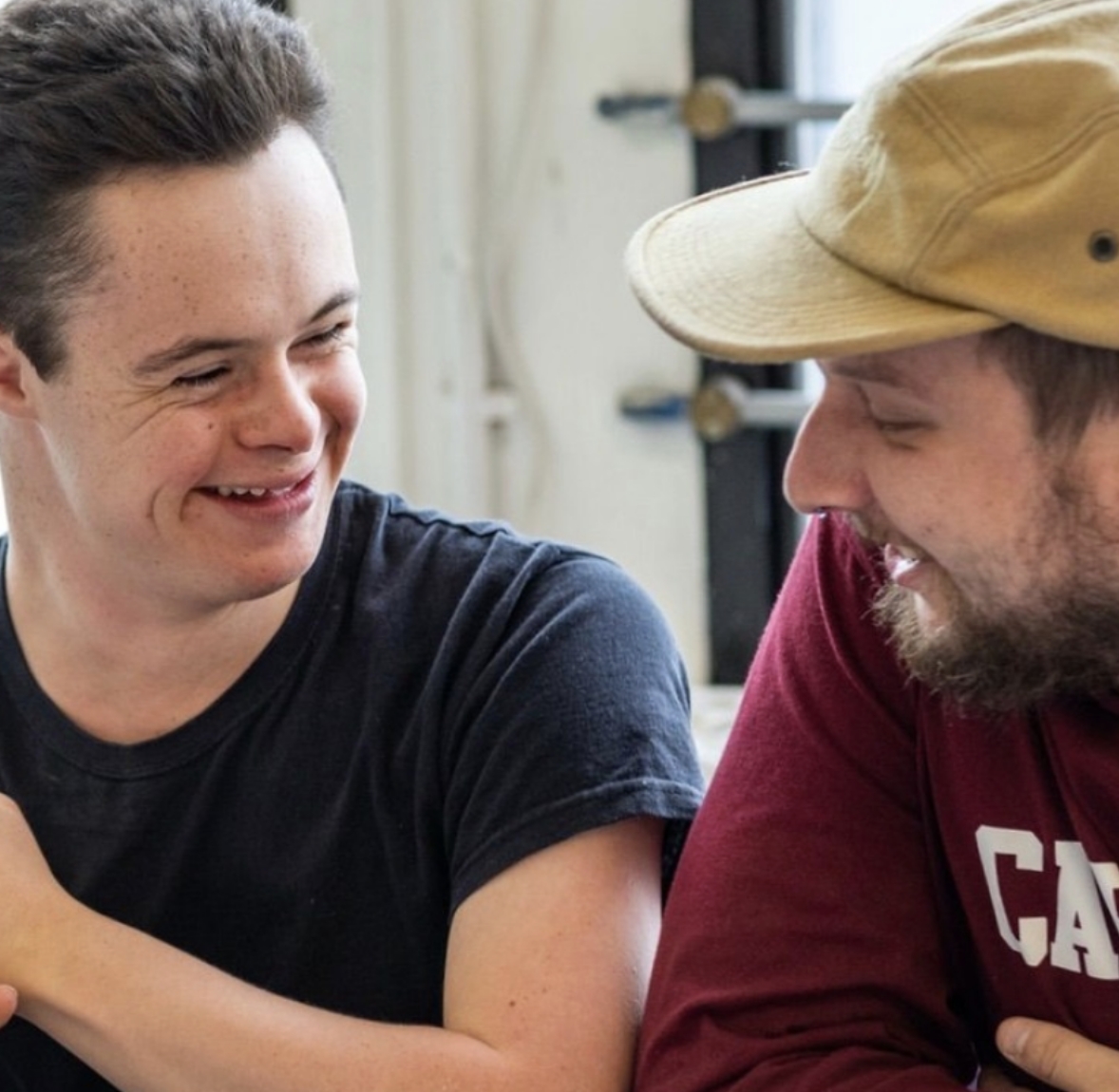 Volunteer
Volunteers play a vital role in the work we do here at Venture Arts. Our volunteers help to create a supportive, relaxed atmosphere and are key to providing the ongoing service we offer to our artists. If you'd like to get involved as a Venture Arts Volunteer complete our enquiry form or call 0161 232 1223.
Opportunities & Vacancies
Venture Arts is led by a talented and passionate team who care deeply about making arts and culture more equitable, check our vacancies for opportunities to join our team.
We also occasionally run open calls for artists and collaborators to get involved in our work.