Exhibition
Abundance | Longsight Art Space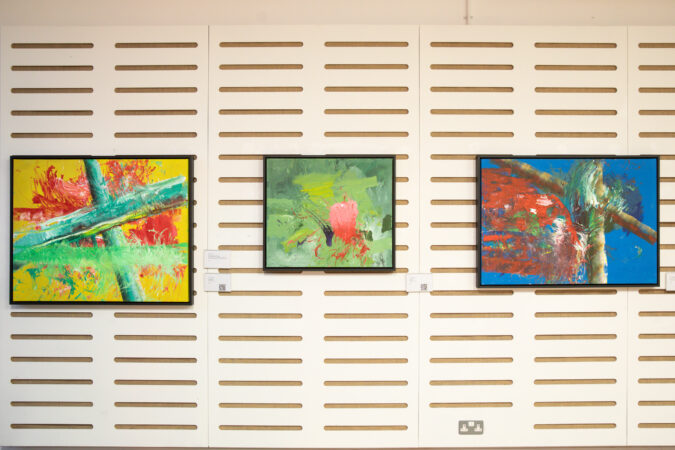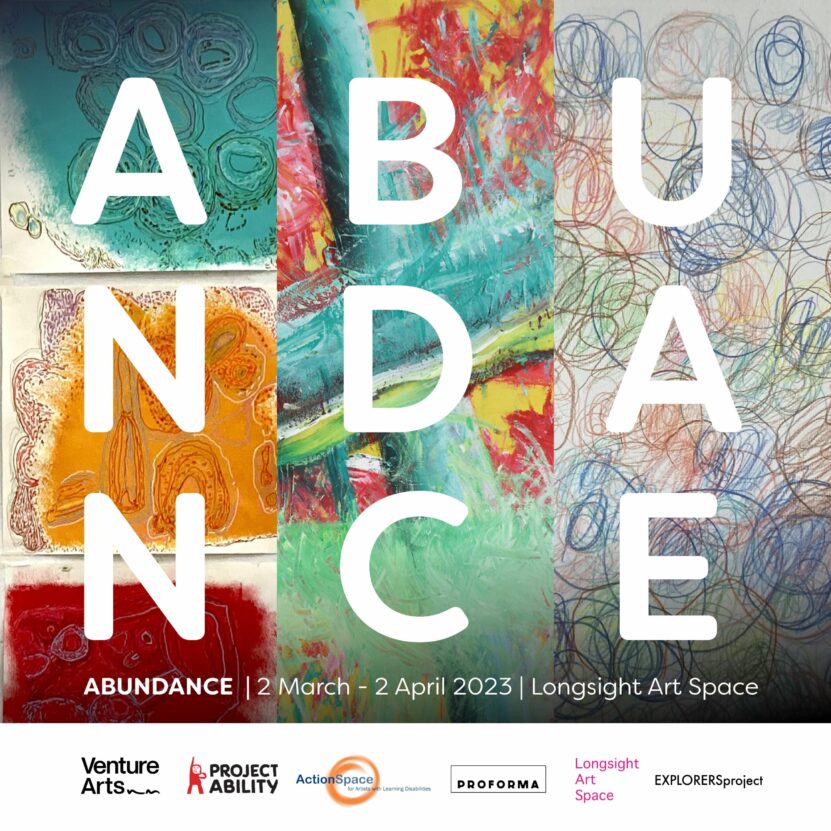 Having launched in Glasgow in 2022, Abundance is now showing in Manchester at Longsight Art Space, before travelling to London later this year. The exhibition showcases the work of three artists: Erin Keogh (Project Ability), Chandrakant Patel (ActionSpace) and Kathy Wilmott (Venture Arts), with audio descriptive poetry by Sally Hirst (Venture Arts).
All three artists have significant bodies of work, shown for the first time on a larger scale in Abundance, with the aim to connect audiences to the immediacy and energy seen in each artists' practice. 
The preview event (Thurs 2 March) will also feature new performance pieces by audio/visual artist, Joe Beedles and dancer and choreographer, Hannah Buckley, in response to the work on show. 
The exhibiting artists and the work on show in Abundance have been selected by artist Sonia Boué, who said:
"There is an abundance of line, colour, texture, energy and talent… My vision is for audiences to connect with the immediacy, energy and abundance of life within the three selected practices."
Sonia has written an essay about the exhibition and the thought process behind her selection, which you can read here.
The film below captures Joe Beedles' live sound and laser performance, which took place during the exhibition preview. Audio description is by artist Sally Hirst.
Artists
Details
2nd Mar 2023 to 2nd Apr 2023
Tuesday:10am – 8pm

Wednesday – Saturday:10am – 4pm
More exhibitions and events