FUNDRAISING EVENT | GET TIKI WITH IT | Organised by BA Events Management students at Manchester Metropolitan University.
The wonderful students of MMU BA (Hons) Events Management degree hosted a successful Venture Arts 'Get Tiki With It' fundraiser on the 12th of March 2018 and they raised a whopping £675 for us!
We would like to give huge thanks to everyone involved in organising and delivering the event and really appreciate all the effort and hard work that was put in to making it happen. This money will be really useful in helping us refurbish our new Studio 53, a new art space to help artists work collaboratively and independently on creative projects!
The event was organised by Creative Arts Events and held at Zombie Shack, 50 New Wakefield Street, Manchester. Along with drinks and music from live DJ's and raffles, attendees had the chance to buy Venture Arts unique hand-made artworks. These were specifically made for the event and included beautiful ceramic Tiki pineapple cocktail glass's created by artistic collaborations in the studio and a variety of hand-made ceramic sea life magnets and badges but individual artists.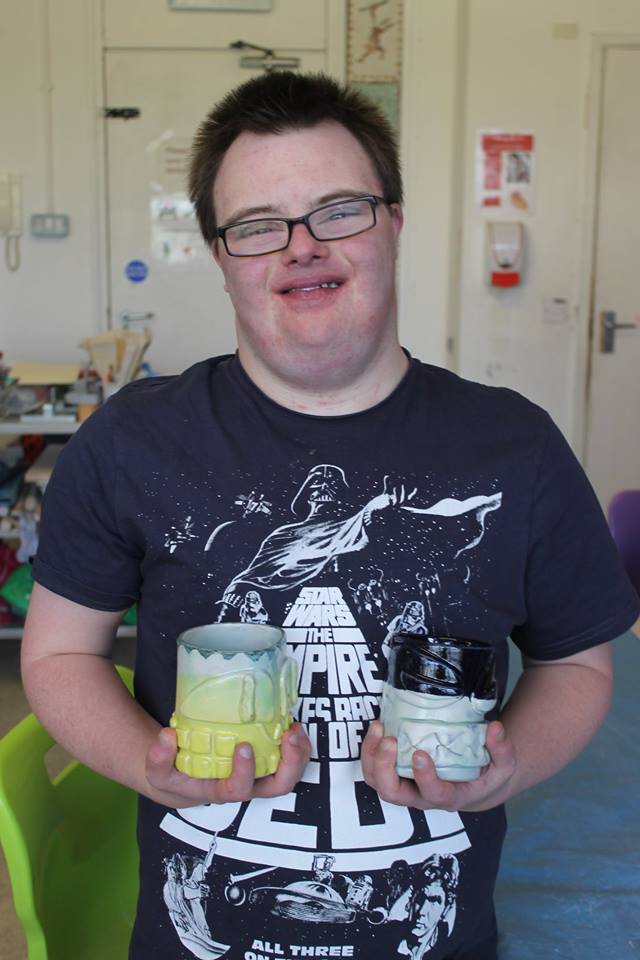 To find out more about how you can help fundraise or support Venture Arts please see our
Support Us
page.