Exhibition
Abundance | London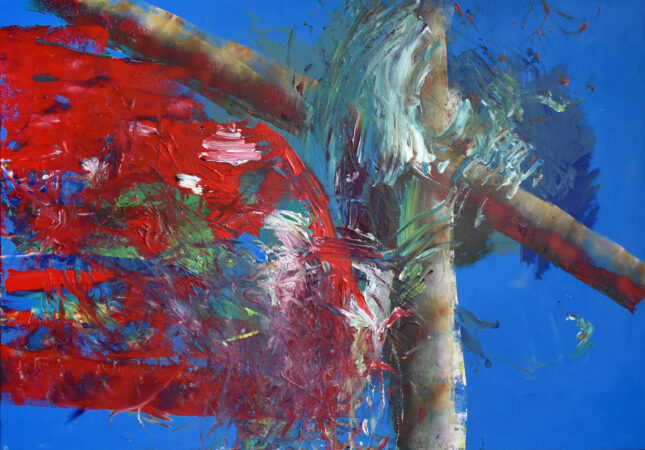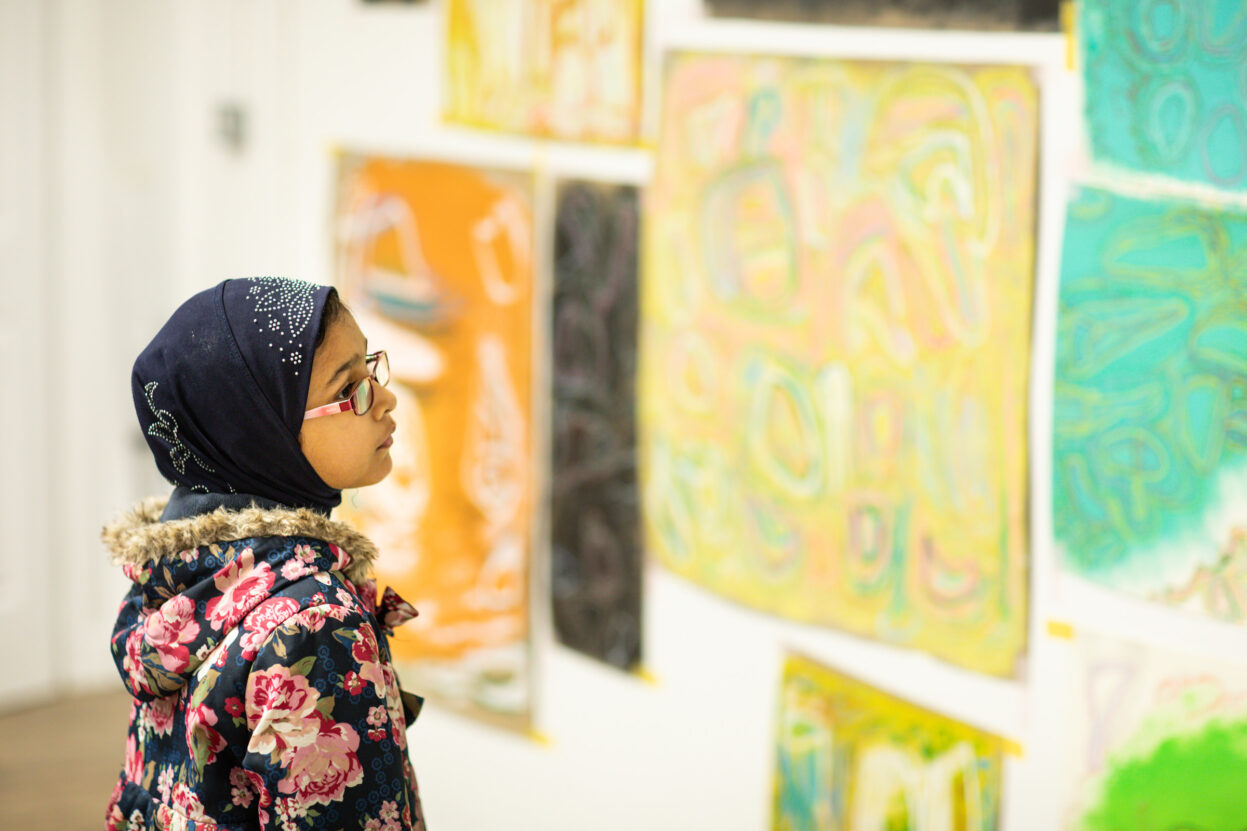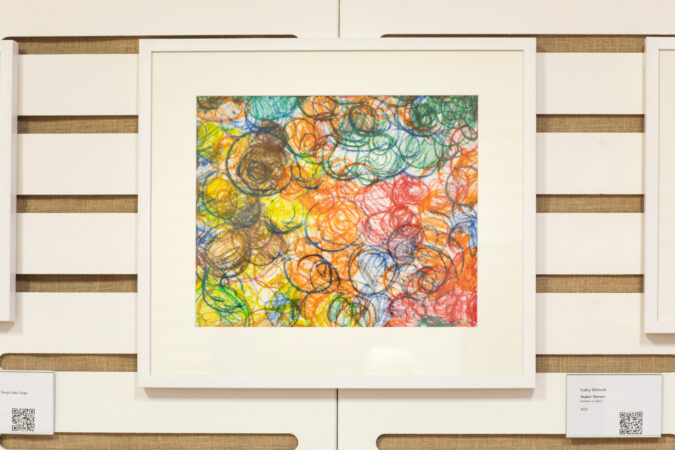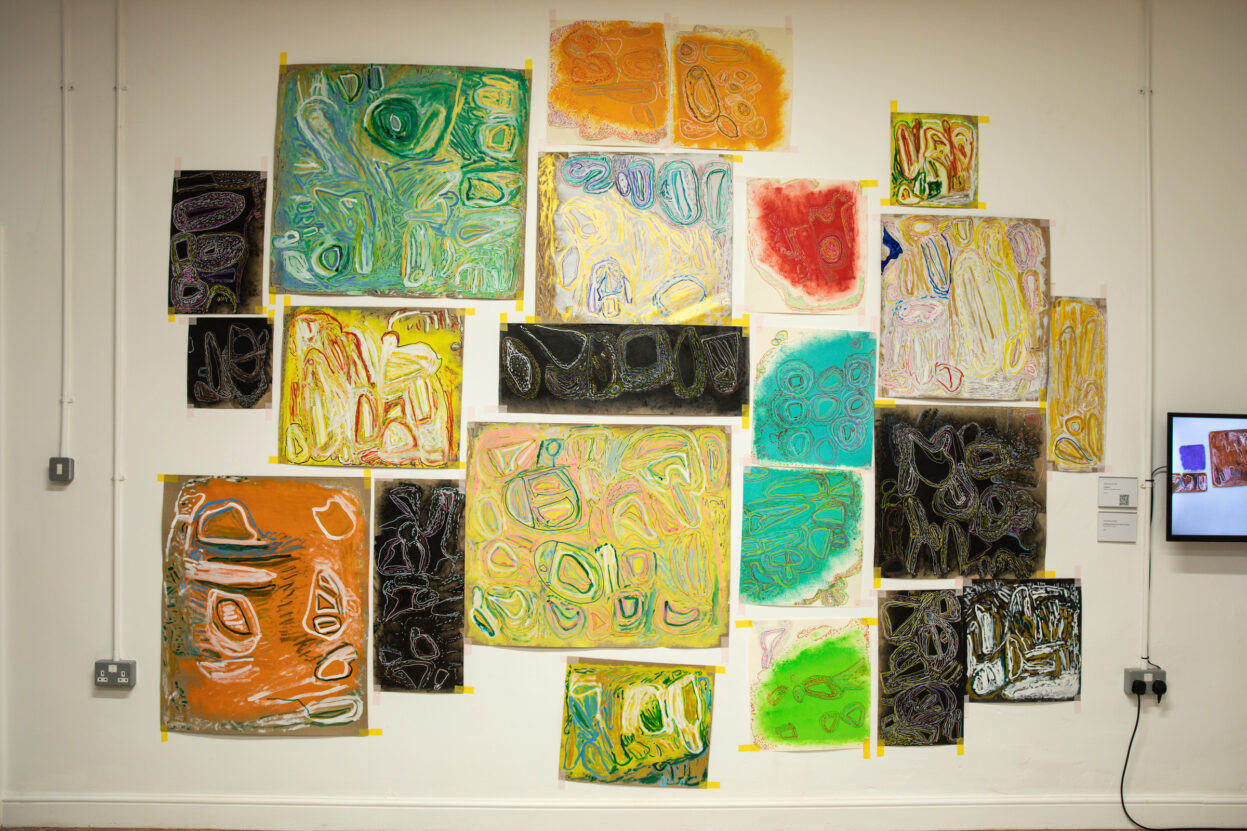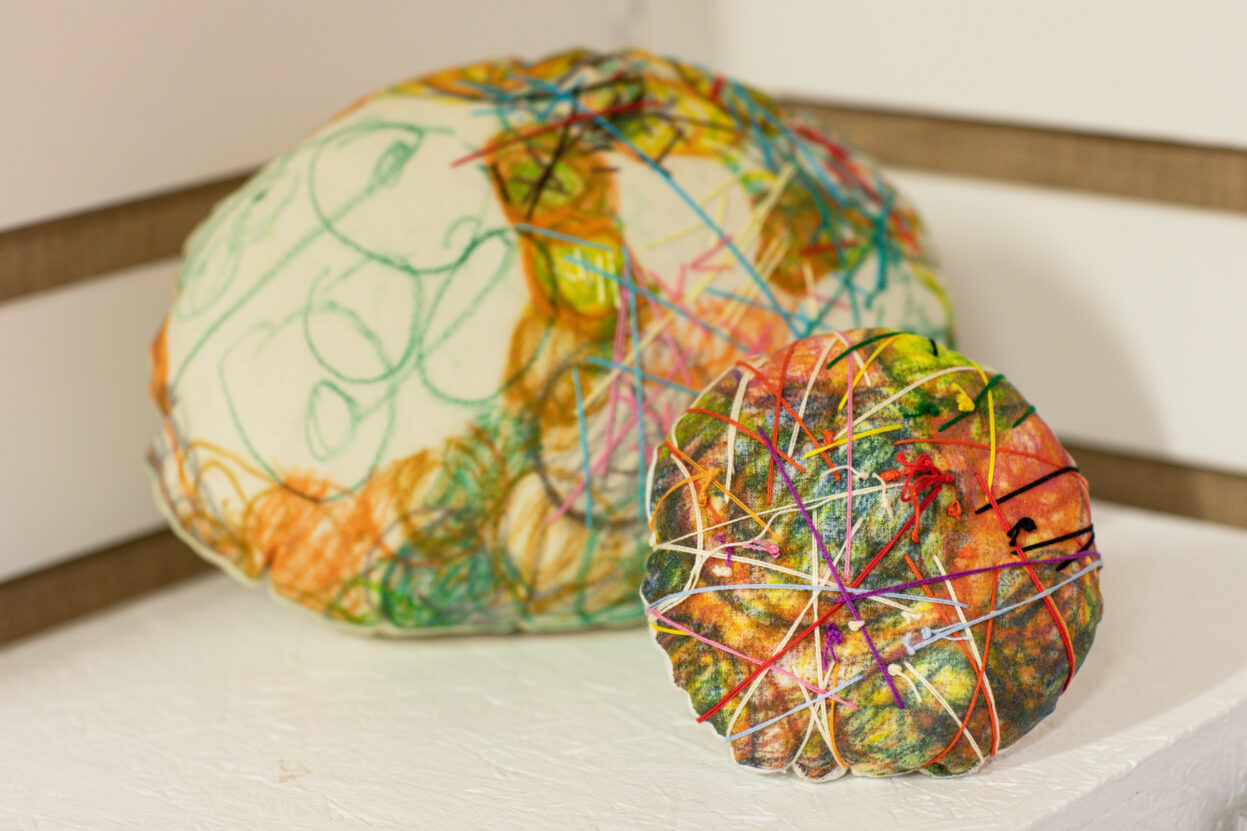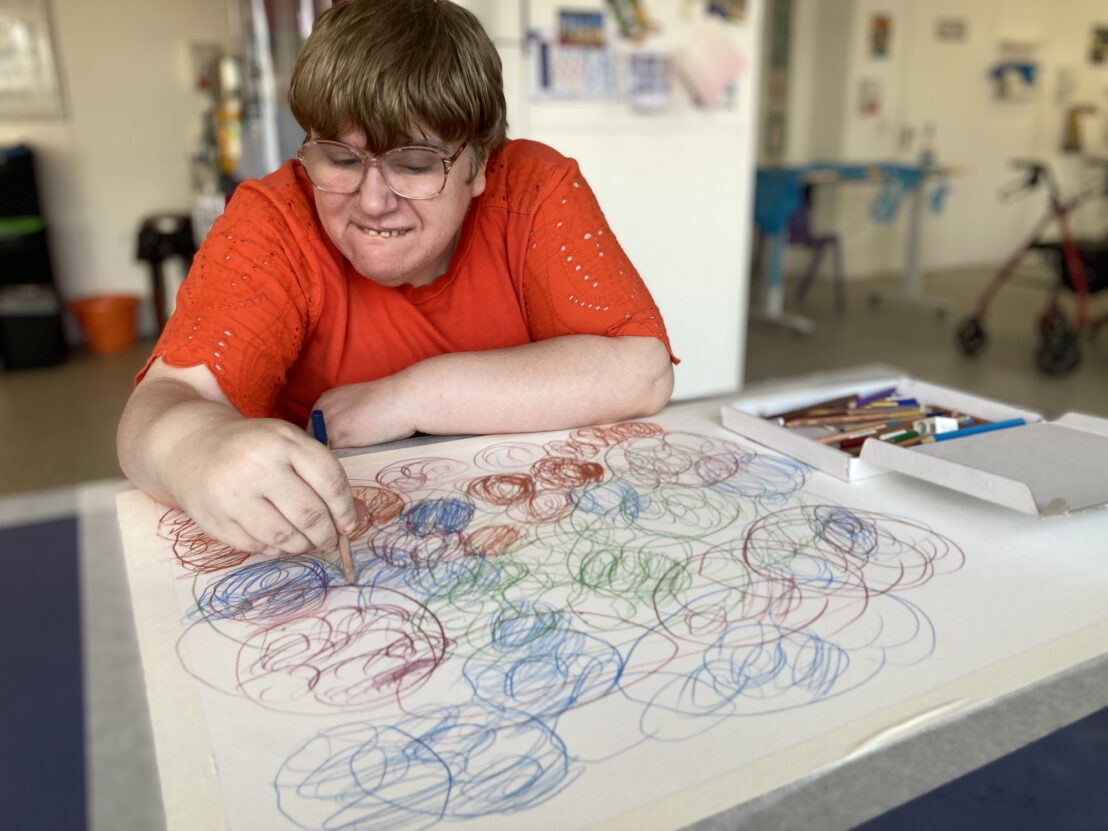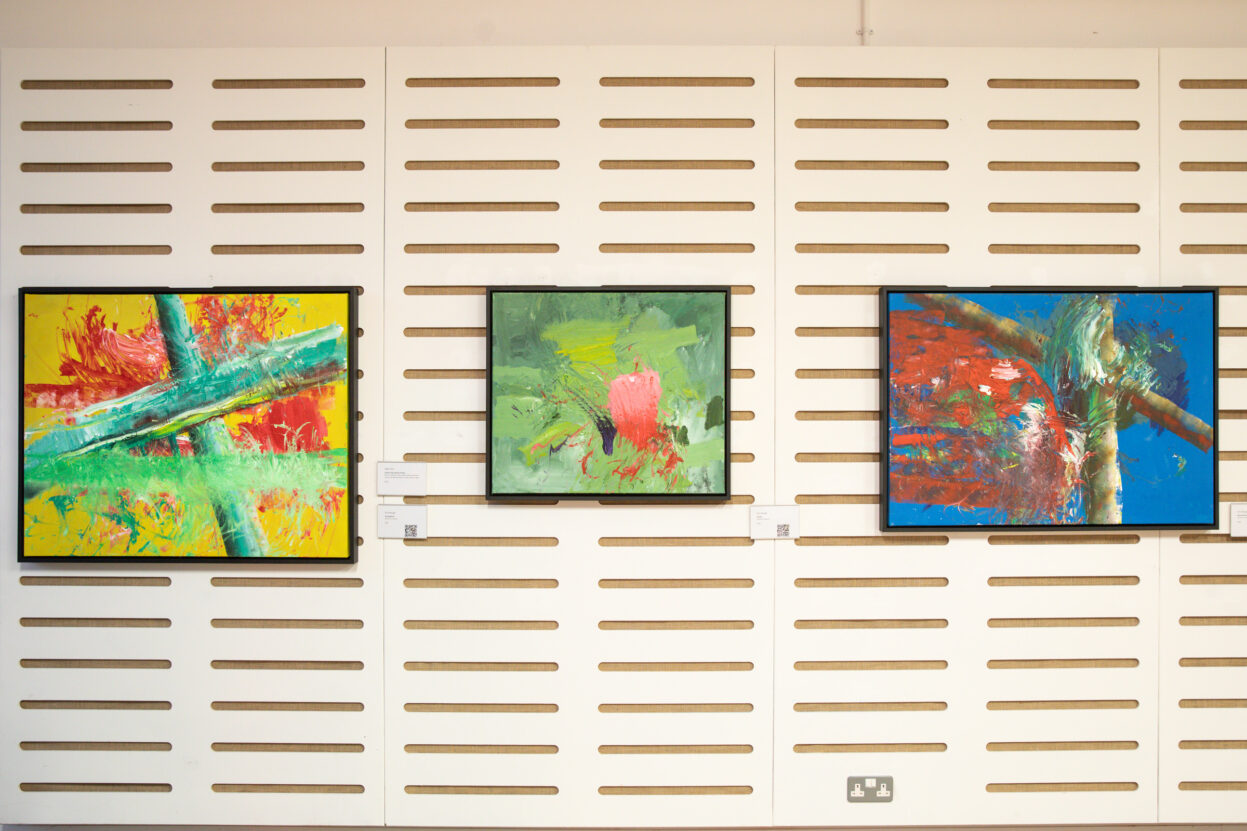 EXHIBITION POSTPONED
Unfortunately due to unforeseen building issues at VO Curations Abundance has had to be postponed. ActionSpace are organising this leg of the Abundance tour and are working with the venue to coordinate new dates for early 2024. We apologise and will keep you updated!
Abundance is an unmissable group exhibition of artworks by artists Chandrakant Patel (ActionSpace), Erin Keogh (Project Ability) and Kathy Wilmott (Venture Arts).
This touring exhibition is the culmination of a three year collaborative project between ActionSpace, Project Ability and Venture Arts celebrating our work with learning disabled artists. This is the third and final iteration of the exhibition and is hosted by ActionSpace at V.O Curations in London.
The exhibition will explore the relationship between the prolific making of the artists and their distinct abstract practices through an immersive experience. A programme of live, inclusive events will accompany the exhibition and a relaxed space will be integrated into the exhibition for all audiences. This final showcase of the exhibition is curated by artist Louis Caseley. The exhibiting artists were selected by artist Sonia Boué who comments that audiences will be drawn to and 'connect with the immediacy, energy and abundance of life within the three selected practices.'
Chandrakant Patel is based at ActionSpace's Studio in London. His exquisite and culturally layered practice combines painting and drawing to create multiple wall collages. Chandrakant frequently works on several pieces at once, layering inks, acrylics and pen to create rich compositions.
Erin Keogh is an artist, based at Project Ability in Glasgow. Her textured and expansive exuberance from a place of physical confinement is compelling. Erin creates large, expressive and thoughtfully composed canvases.
Kathy Wilmott's work is full of joy and movement, with flowing circular patterns, combined with immersive colour combinations. She works across a variety of mediums, including illustration, textiles and ceramics, but her work always starts with illustration.
Abundance is part of Explorers Project, a creative programme and framework for increasing the visibility and representation of neurodivergent artists in contemporary visual art.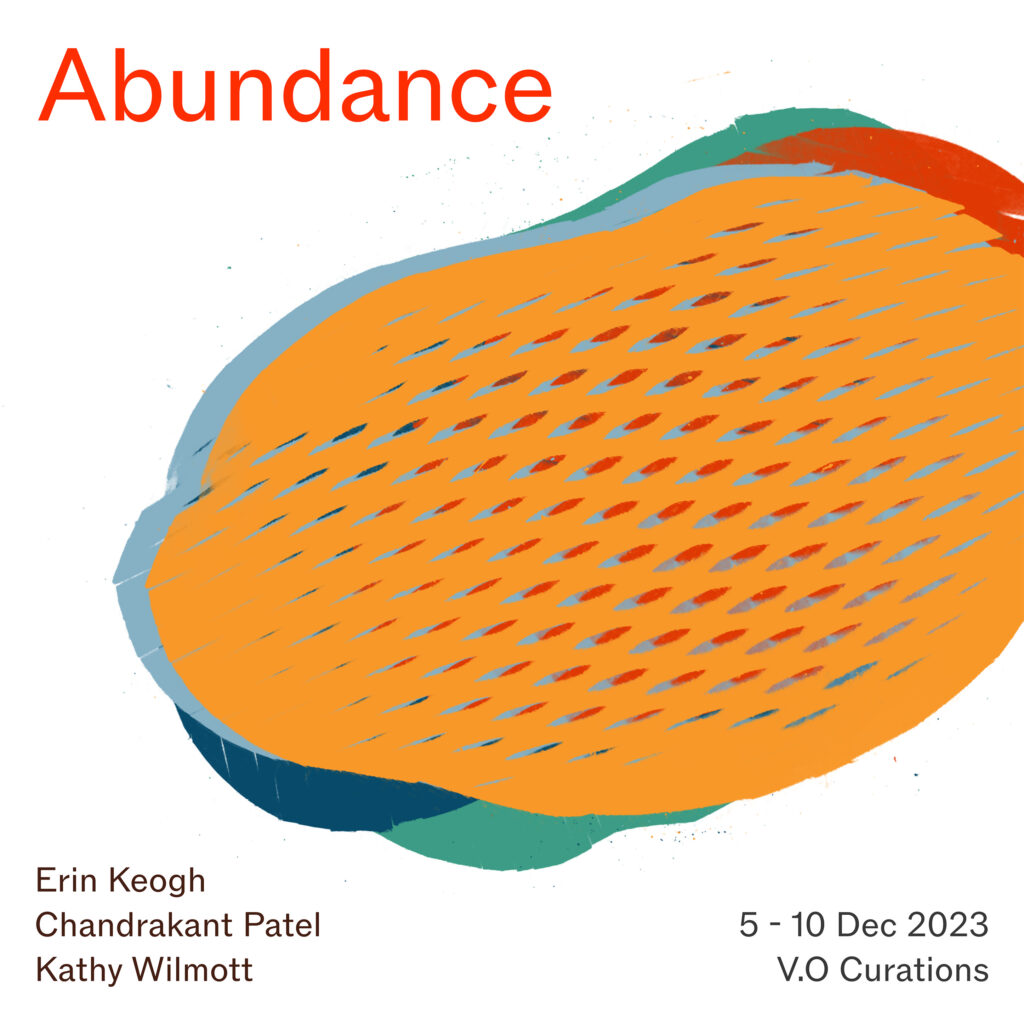 Artists
Details
V.O Curations, 56 Conduit St, London, W1S 2YZ.
5th Dec 2023 to 10th Dec 2023
Easy Read Document
More exhibitions and events