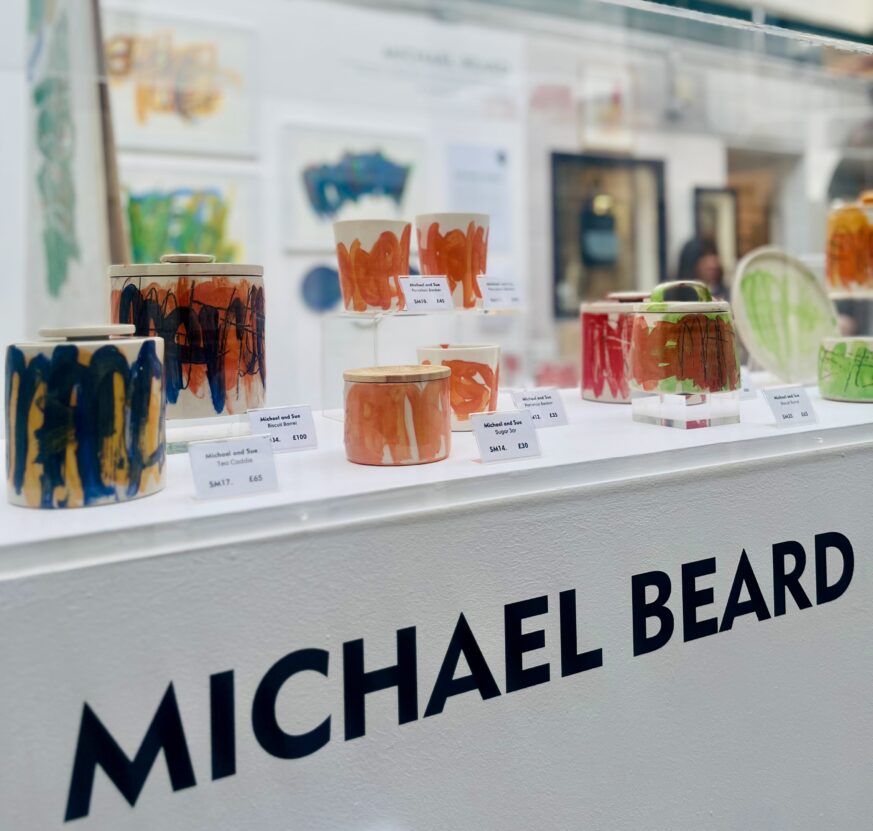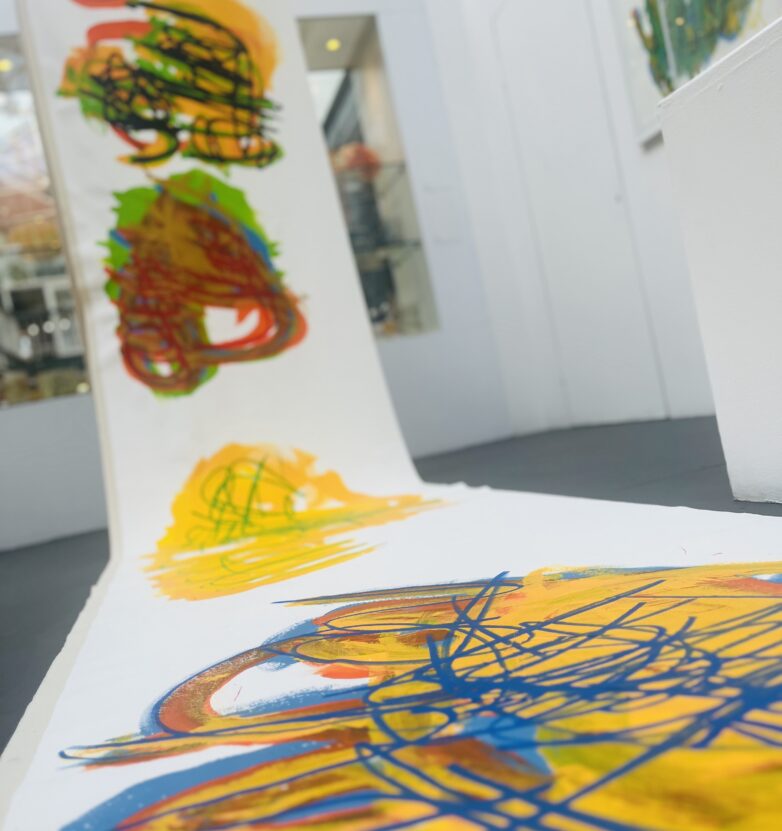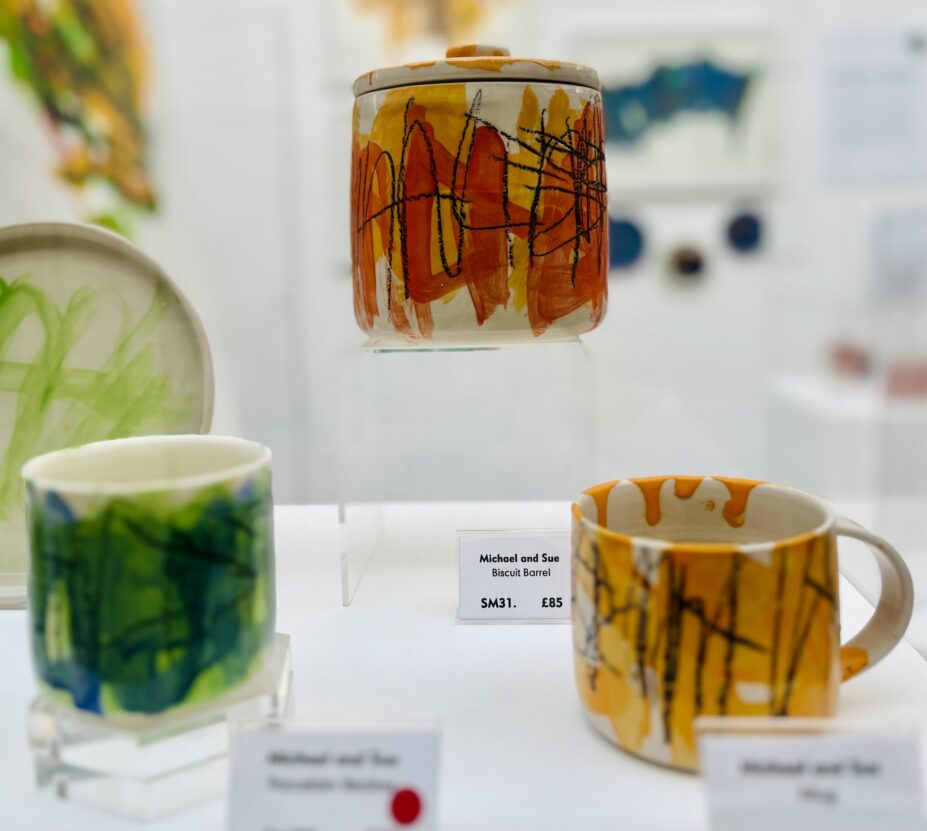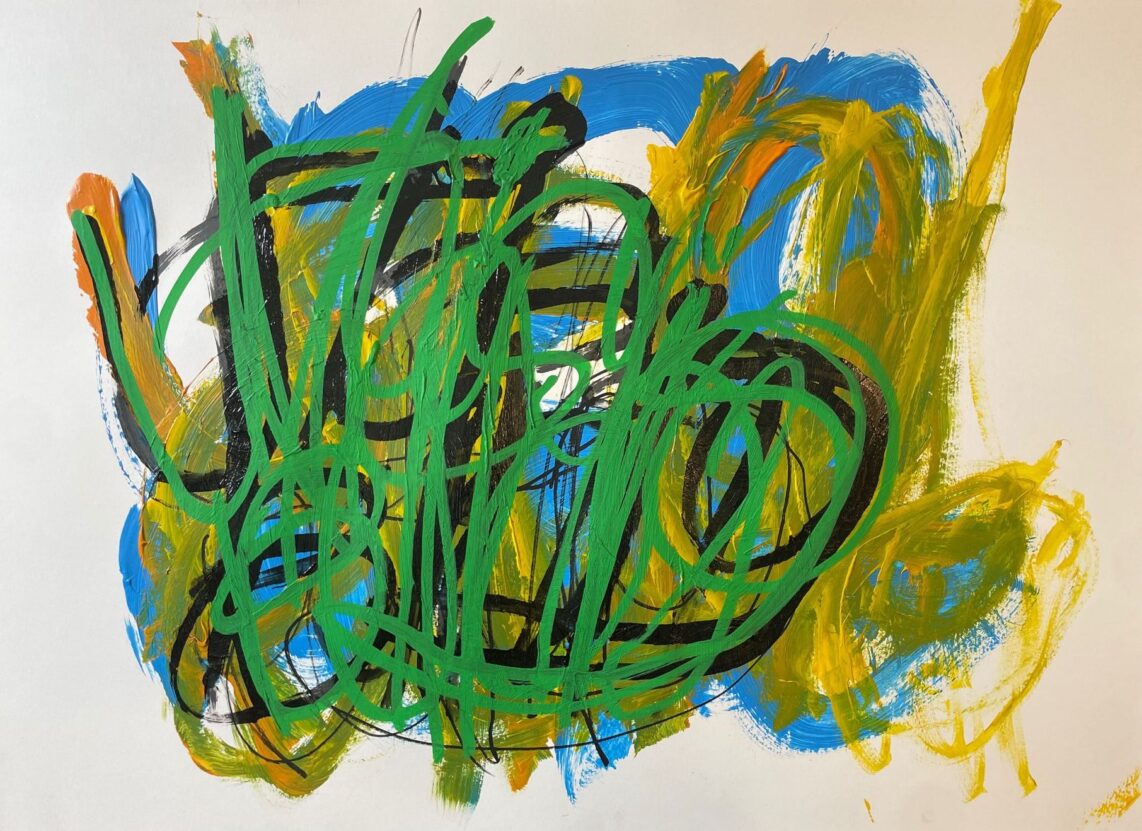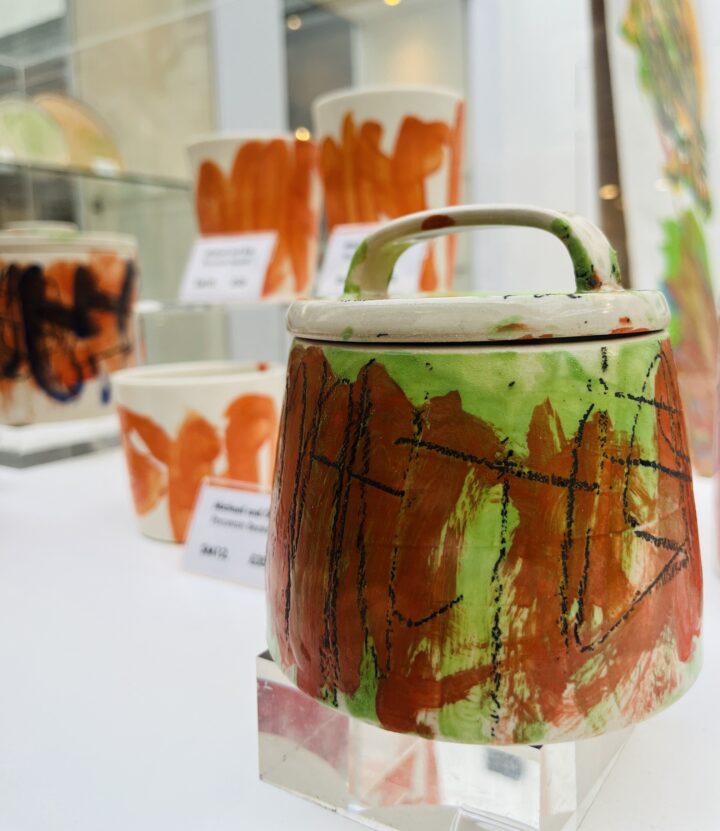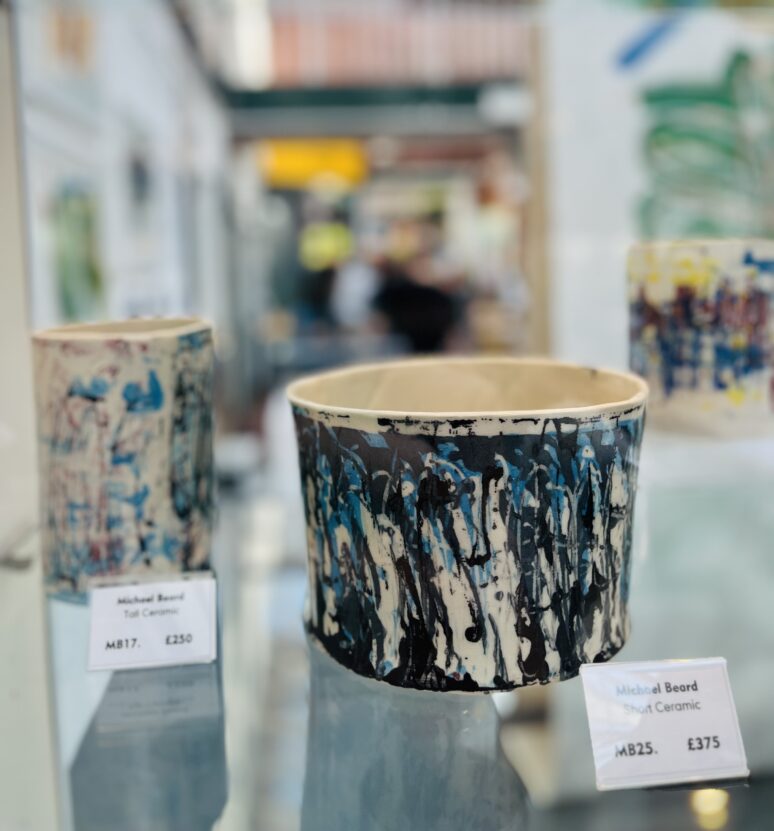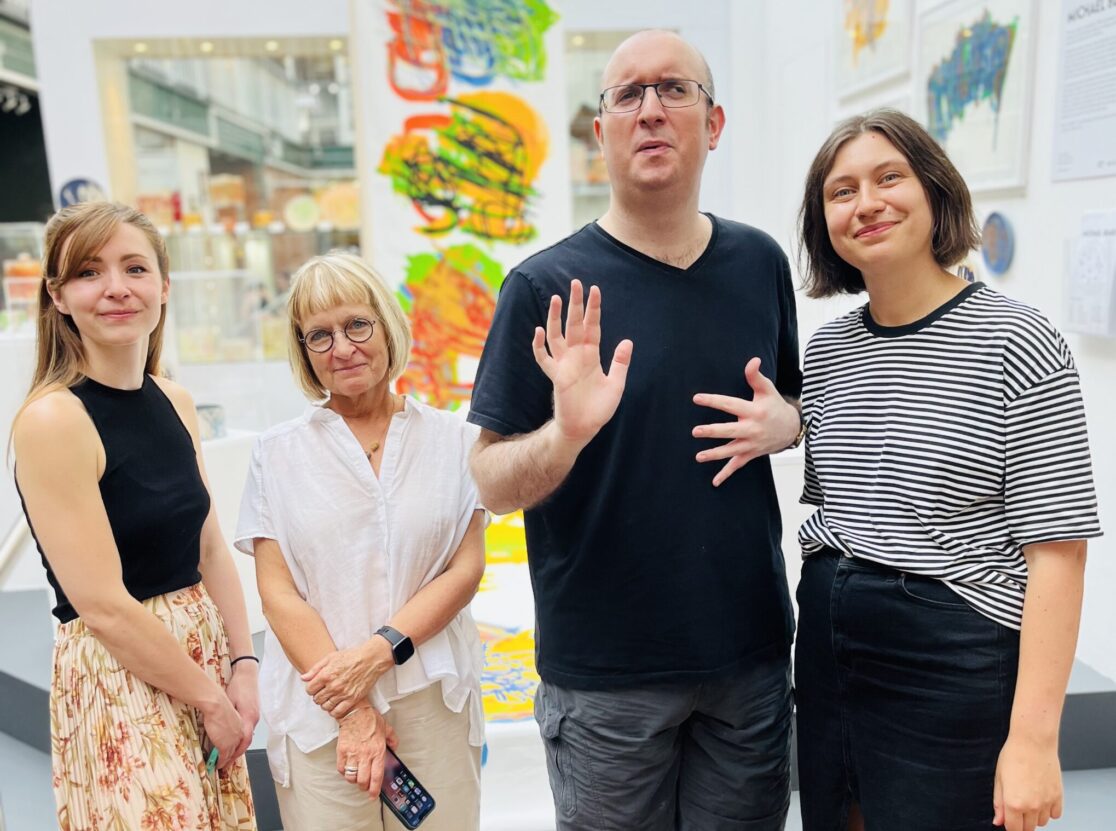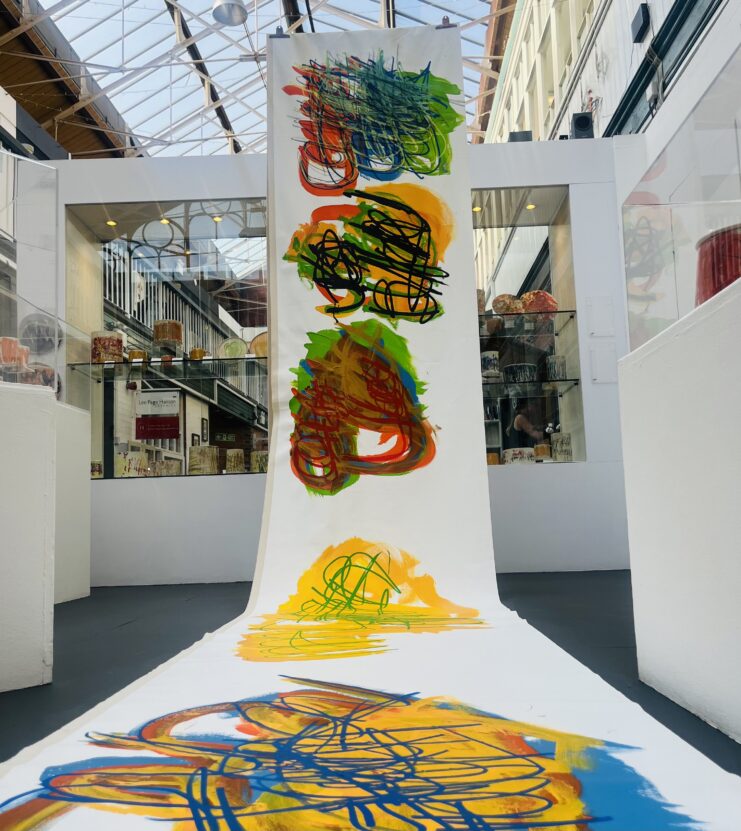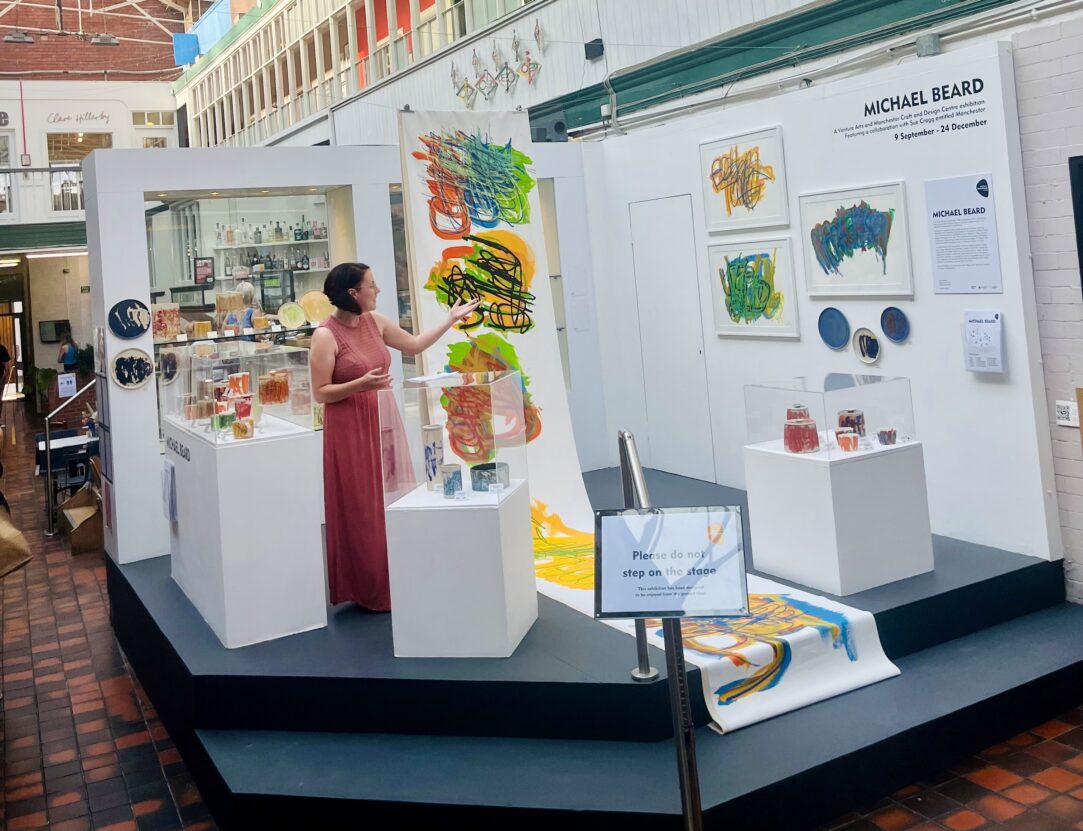 This year marks the 150th anniversary of the Manchester Craft and Design Centre building, and in celebration Venture Arts artist Michael Beard will be showing a series of new works inspired by Manchester's architecture.
Michael has worked across various disciplines in this exhibition, including painting, illustration and ceramics. Compulsive writings of the city's name and famous landmarks such as Beetham Tower are key themes throughout his work. The repetitive overlapping and fluidity of Michael's handwriting convey the vigorous energy and speed with which he creates his designs and his immense passion to travel.
In collaboration with Manchester Craft and Design Centre resident maker Sue Cragg, Michael has decorated a series of ceramics inspired by Manchester and their shared love of tea and biscuits. Sue's ceramic designs are modern, simple and pared back and act as the perfect canvas for Michael to articulate his vivid and expressive use of colour. This collection of functional kitchenware has enhanced both artists' practices and speaks to the city they call home.
Artists
Details
Manchester Craft and Design Centre, Northern Quarter, Manchester, M4 5JD.
9th Sep 2023 to 24th Dec 2023
Mon - Sat:10.00am - 5.30pm

2nd Sun of the month:11.00am - 5.00pm
Easy Read Document
More exhibitions and events