Wondering what our
10 Phenomenal Artists
have been doing since we introduced you to them in the Spring? Here's the latest in a series of occasional updates detailing the exciting, creative, ambitious things the 10 have been up to –
thanks to supporters like you.
This month, we bring you news from Deborah

,

Amy

and

Amber.
Deborah
continues to volunteer alongside her beloved badger and other artefacts at Manchester Museum each week. In August she entered a very different cultural environment to become a Manchester International Festival volunteer with three of her Venture Arts pals. Deborah's role included handing out bells to members of the public for '
Bells for Peace
', Yoko Ono's spectacular festival-opener, and helping out at the Whitworth's '
Animals of Manchester
' event. As well as being an excellent cultural volunteer, Deborah is a skilled artist with a meticulous, methodical process of mark-making. We were thrilled for her when her ink drawing on canvas - and homage to her favourite animal - 
European Badger
(above), was selected for 'Environments', the
Outside In national exhibition 2019
.  A great achievement against extremely tough competition!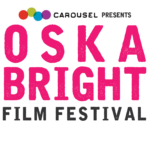 The multi-talented
Amy Ellison
has had her short film
Sea and Sky
 (film still above left) accepted for the
Oska Bright Film Festival 2019
, to be screened at the Brighton-based festival in October. The piece consists of 'Layered and changing iPad drawings inspired by the sky and sea, captured in a time-lapse film'. She's also getting set for her first commission as a wedding photographer at Manchester's exclusive Midland Hotel in less than two weeks.
Former participant
Amber
has been busy in her role as VA's Public Engagement Officer, and lots else besides. I asked her what she's been up to: "In the last few months I have been volunteering at the Manchester Museum shop. I have also been water-skiing which was part of Curious Minds which I really enjoyed. I ran a workshop at Salford University during Learning Disability Week in June, for nursing students. It was about the 10 Phenomenal Artists. I did it with Hamble Rose [VA Volunteer]. We got people to stitch words onto leaves that we sewed to make a tree" [see pics above].
Tell us about your work with Curious Minds: 
"I became a
Young Associate
at Curious Minds [
Arts Council Bridge Organisation for the North West
], I attended sessions each month and did training such as safeguarding and Arts Award. I met someone else who was autistic which was nice as I didn't know there would be someone else with autism. Now Curious Minds has asked me to be their programme assistant in September, which I'm excited about." [
Amber is being seconded to Curious Minds once a month until next June - don't worry - she's not leaving us!
]
What's next on your packed agenda?
"I'm going to be on
All FM radio
live, tomorrow morning at 11am! I'm going to talk about Venture Arts and what I do. I'll recommend Venture Arts, and tell people all about it and what happens here. I'm excited but a bit nervous too."
Why do you think Venture Arts is so important to people? 
"Venture arts is important to peoples lives as people can achieve a lot of great things here. If they didn't come to Venture Arts, their incredible art work might not get seen."
Please give today at 
venturearts.org/donate
______________________________________________________________________________
August 2019
Horace and Sally
Horace's
love of all things nuptial has continued with a self-curated exhibition of wedding memorabilia, 
We are Gathered Round Today,
 in VA's reception area. An opening event was held at this year's 'Hulme is Where the Art is' festival on July 13th, where Horace also got the chance to interview visitors about their own special day, to gain source material for his work. The event was topped off with an uplifting 'Wedding Disco' featuring classics by favourite artists such as Kylie Minogue (who features heavily in Horace's work - see the embroidery 'Kylie and Jason', above).
Sally
completed a placement at Walk the Plank in June, making props for the Manchester Day parade. Her highlights included "doing paper mache because I liked the odd feel of the wallpaper paste glue - and the batik [a cloth dying technique using wax-resist] because it felt like mindfulness colouring! It was great spotting all my artwork in the parade - I felt like a professional artist." And Sally's foray into the professional art word continued in July with a commission from Manchester City Council to illustrate their
SEND offer leaflet
. She produced a series of fun, bold, colourful illustrations - like these (below).
HOME Manchester has recognised Sally's talents too as she's just been accepted onto their
Future 20
 programme, alongside fellow VA participant James. They'll be part of a 'year-long artist residency and training programme for emerging artists aged 18-25', working towards a large scale public event. With lots of opportunity for mentoring and career development, we're excited to see what new doors this opens up for Sally - we think she's a star in the making.
Learning disabled people have life-changing opportunities at Venture Arts. But we can only continue to support artists like Horace and Sally with the help of people like you.
Please consider making a gift to Venture Arts by following
this link
. Every donation, small or large, makes a difference!