We're excited to announce the six selected artists who will be taking part in this new collaborative residency to work alongside each other to develop shared ideas, create new work, and reflect on the labels placed upon us by society.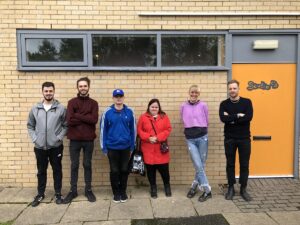 John Powell Jones
John Powell Jones' practice deals with themes of perception, power structures and personal reality, an ongoing study into the degrees of separation we put in place via screens and lens that act to inform how we perceive morality while distancing ourselves from the suffering and pain experienced by others, heightening our ability to mentally turn a being into a thing. With a background rooted in illustration and printmaking Jones has always been interested in pushing an idea across various processes. His recent work echoes this multidisciplinary approach, constructing abstract narratives utilising ceramics, textiles, painting, sound and film.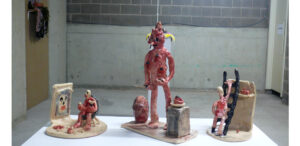 Andrew Johnstone
Andrew has a unique drawing style which is instantly recognisable in everything he creates. He has reoccurring themes of transport throughout his work mainly works in hand stitch to create 2D pieces. Andrew's passion for drawing was nurtured from a very young age by all the family and especially, his mum Joan, who spotted his talent in drawings made of puppets when he was 8. Drawing was also very important as it was a means by which his family communicated with Andrew; involving them drawing people or places that they were going to visit etc. Andrew was taught to sew by his mum when he was only 3 or 4 years old.
Frances Heap
Frances Heap is a visual artist working with costume and textiles. Led by collaborative practice, she often works with other artists and communities to create unique representations; using the playful, democratic and empowering potential of costume to explore identity and create shared spaces of expression.
Website
| 
https://www.francesheap.com/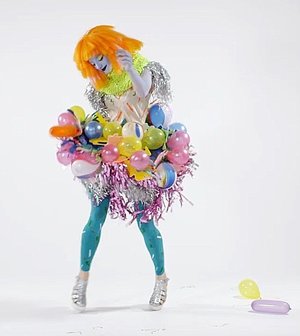 Amy Ellison
Amy Ellison has been a practicing artist at Venture Arts since 2013. Amy has a wide range of art skills working in photography, ceramics and textiles. Her practice ranges from traditional media into new technology. Her subject matter always something that makes her happy. Amy has a passion for photography and has particular interests in portraiture and digital photography.
See Amy's
Artist profile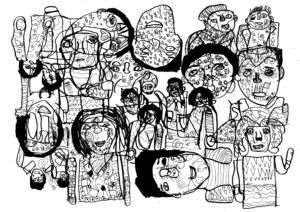 Joe Beedles
Joe Beedles is an audiovisual artist exploring ideas surrounding club music abstraction and the threshold between the real and the simulated. Beedles has held residencies at The Banff Centre, Canada in 2016 and CFCCA's AiR exchange to Chongqing, China in 2017. His work has been featured in both club and gallery contexts in Canada, China and across the UK. His hypnotic AV live show has been featured at Future Everything festival at The Whitworth, Manchester, No Bounds festival in Sheffield and Cafe Oto in London.
Website | 
https://www.islingtonmill.com/tenant/joe-beedles/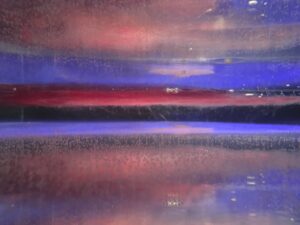 James Desser
James Desser is a young, emerging artist with an interest in many different types of art. He works across different disciplines but is a particularly skilled photographer and through this experience has developed a real interest in design, composition and structure as well as doodling in his spare time. James had his first experience in curating last year as co-curator for "Venture Arts presents.." at the Manchester Contemporary, 2017.
See James'
Artist profile