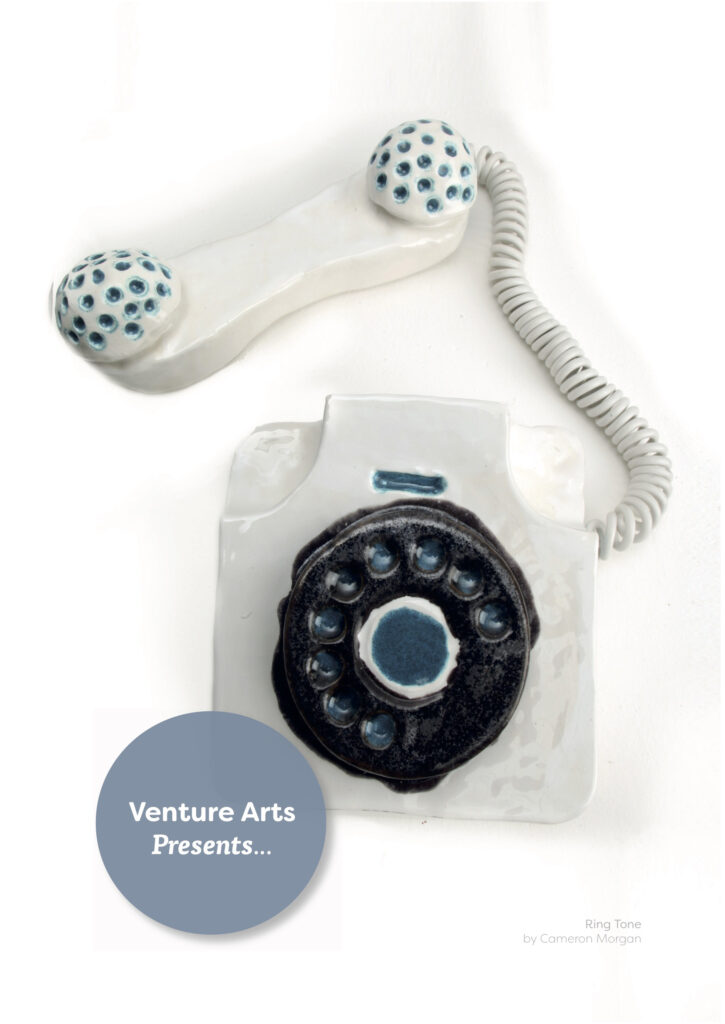 We are very excited to announce that we will be exhibiting at The Manchester Contemporary art fair again this year on the 27th- 29th of October with our partners Castlefield Gallery
The Manchester Contemporary is an unrivalled incubator of artistic talent. Using bold curatorial judgement, it offers works for sale from the most exciting, critically engaged, contemporary artists and galleries, many of whom then embark on the international art fair network.
Last year saw the studio exhibiting the creative outcomes of our highly acclaimed OutsiderXchangeS project where participating artist Leslie Thompson, sold all of his featured artwork. As exhibitors again this year, we hope to put on a fantastic show which will be curated by guest curators, James Desser, one of our young artists and Tom Emery, one of Castlefield Galleries associate curators.
We return this year with Venture Arts Presents…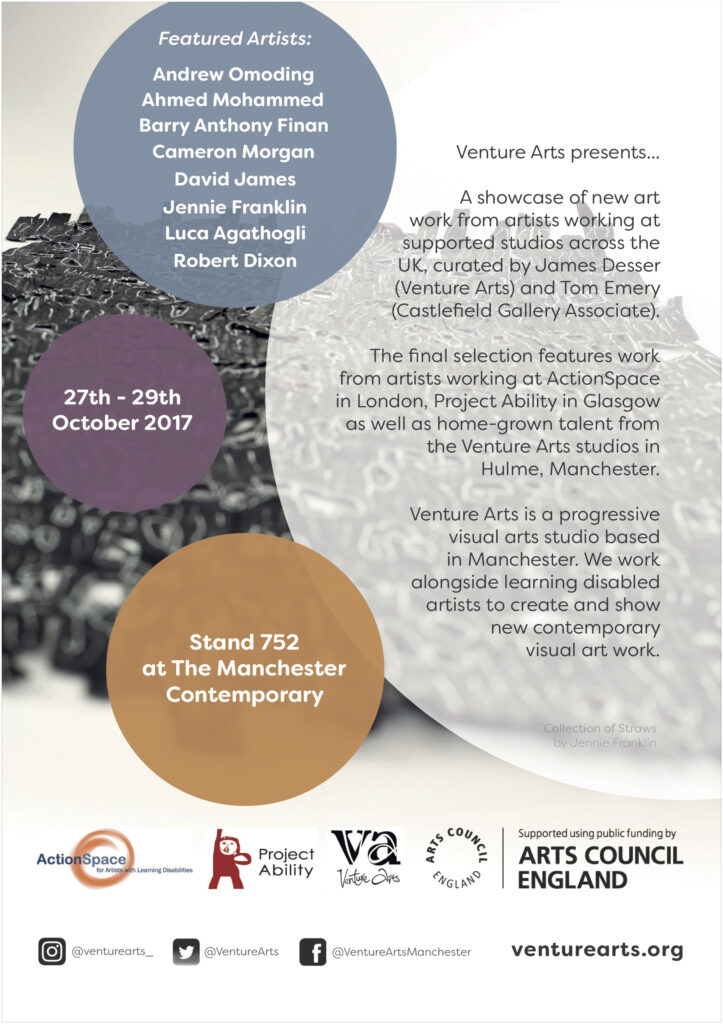 See more HERE