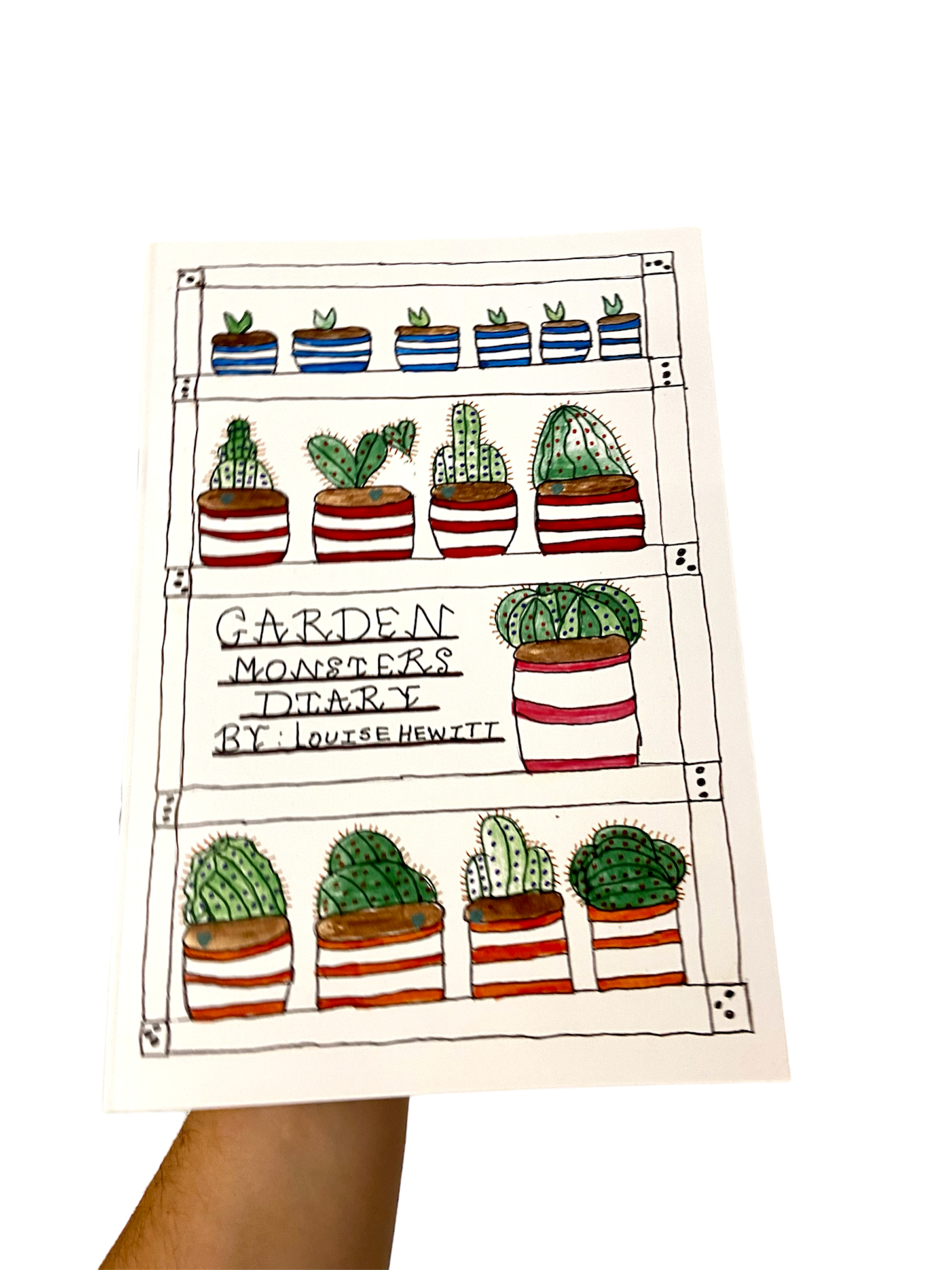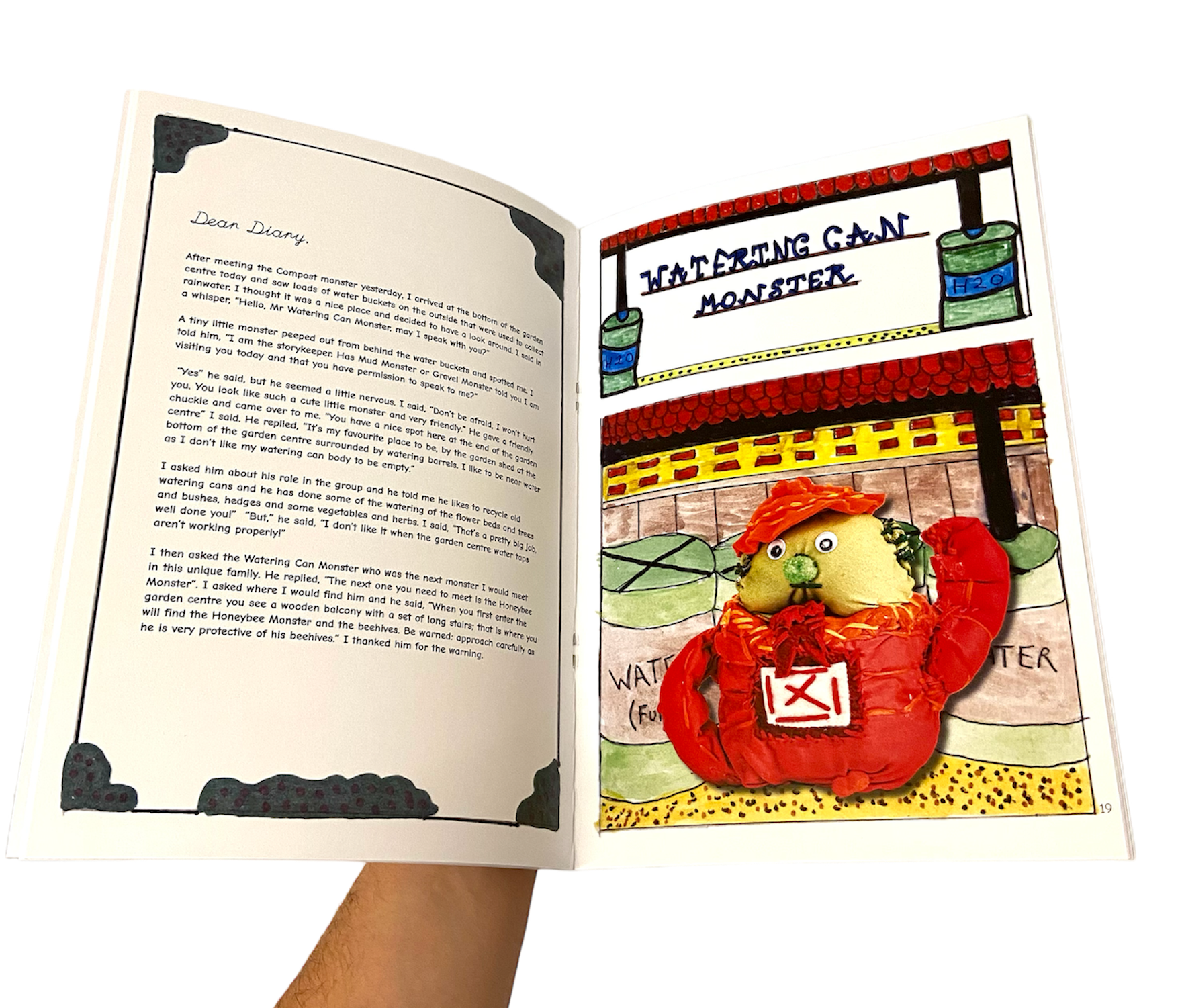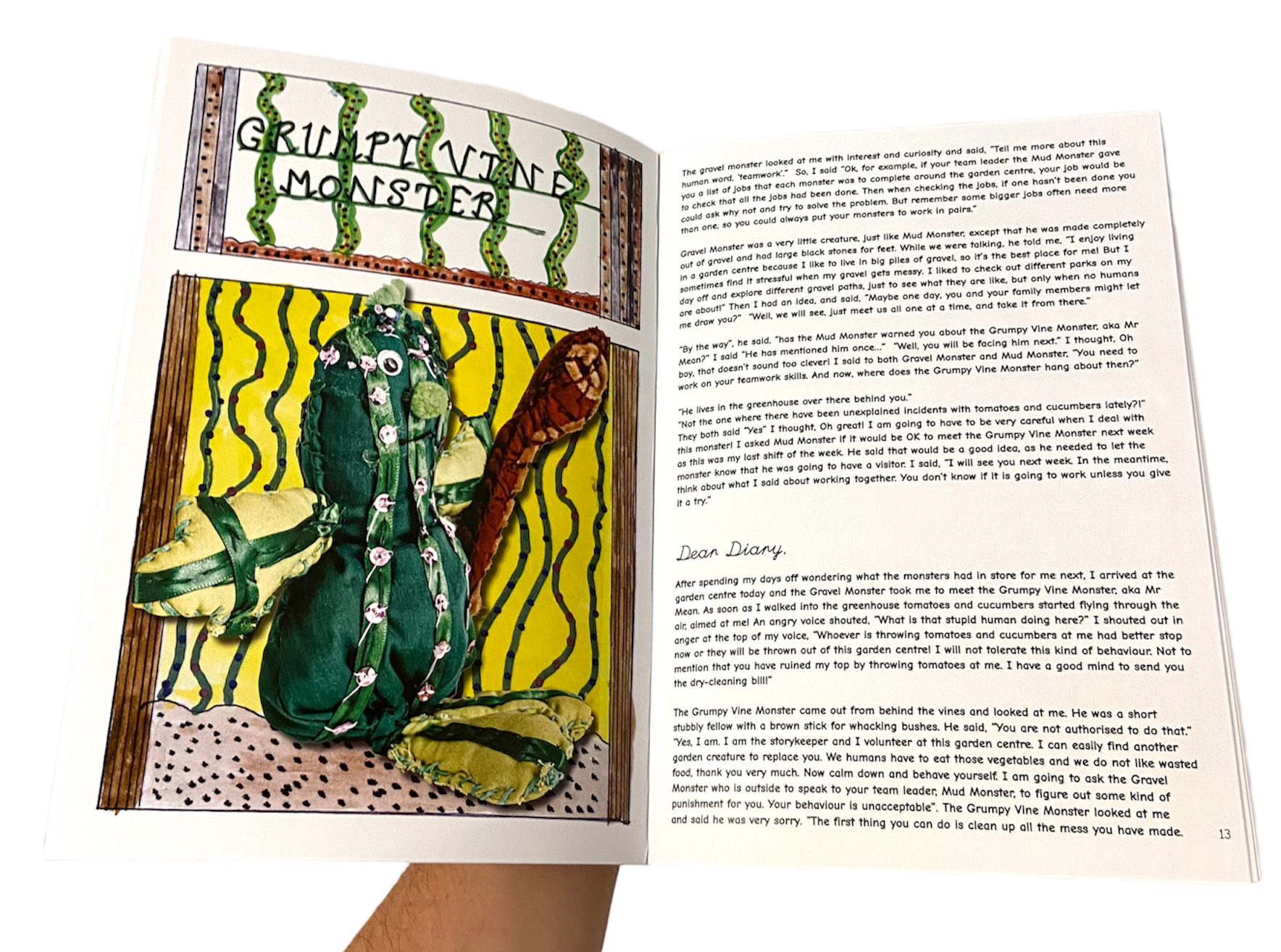 Louise Hewitt
Garden Monster Illustration Book
Artist Louise Hewitt has always loved reading and uses the medium of storytelling to bring her creative ideas to life. She has created a series of magical, otherworldly 'Garden Centre Monsters' in both ceramics and textiles, which she uses to teach children about the importance of recycling and other environmental themes.
This project was created through Louise working closely with Hulme Garden Centre and led to the development of this illustrated book, depicting the Garden Monsters in textile form.
Garden Monster Illustration Book
£10.00
Louise Hewitt, Garden Monsters Diary
A4 Illustration Book
Full Colour
10 in stock
Louise Hewitt
Louise is a talented ceramicist, textile artist, storyteller and poet, inspired by Beatrix Potter and Roald Dahl.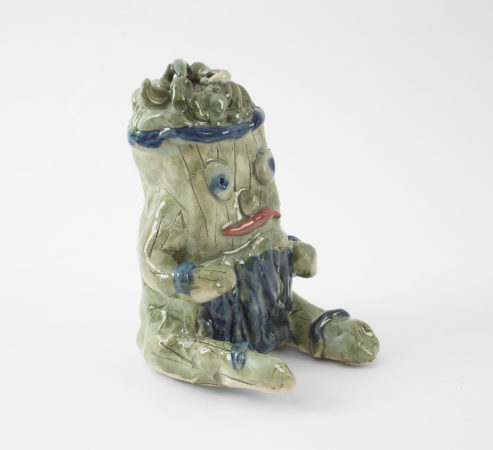 Commissions
We are delighted when people want to commission work from us and our artists. This can either be as a group project or an individual artist creating one of their unique pieces for you.
To find out more and to arrange a studio visit please contact Katherine Long on 0161 232 1223 or email katherine@venturearts.org