Artists
Ben Goring
Ben Goring is a studio artist working mainly in ceramics and drawing.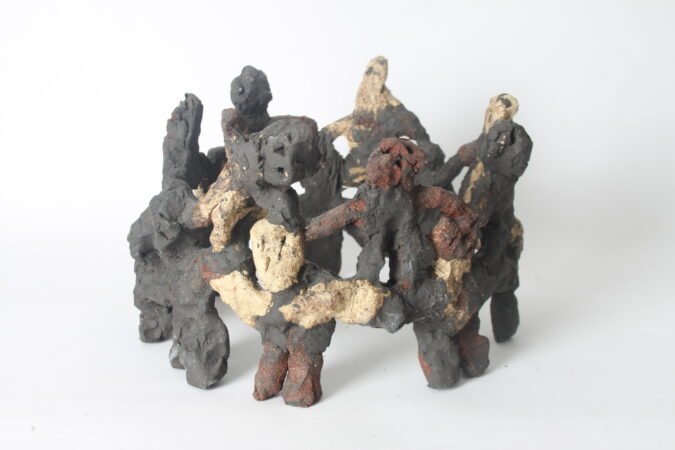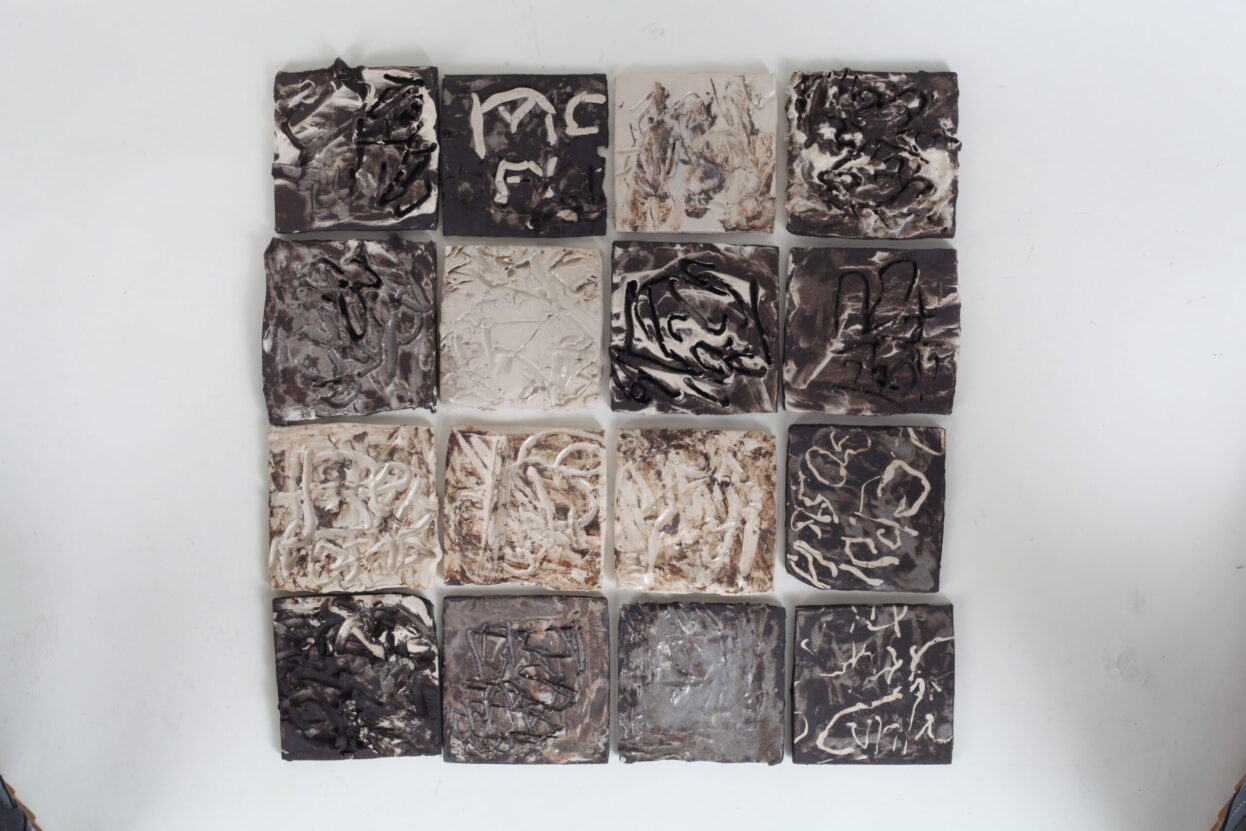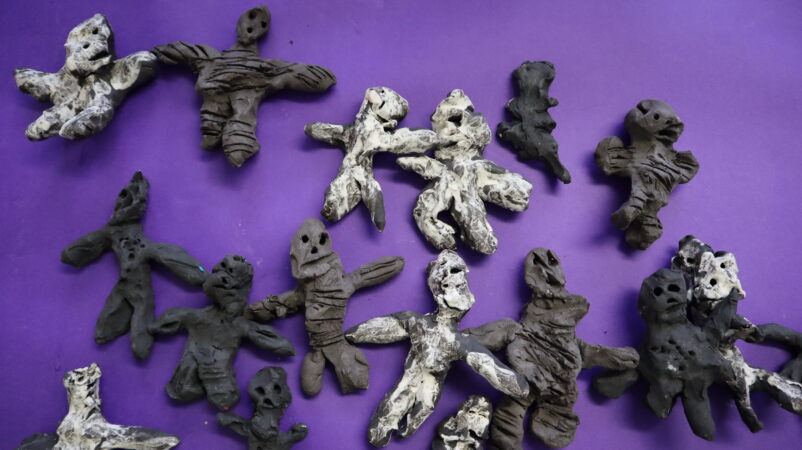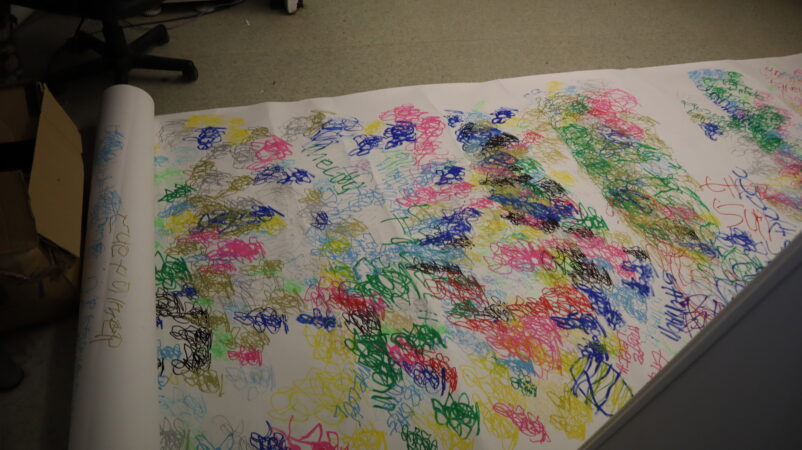 Ben makes clay images of his favourite bands, musicians and his family, with a love of working large scale. His work is often informed by football, music and festival culture.
In 2022, Ben led the Venture Arts Summer Packs project, through which clay was sent out to families, along with Ben's instructions about how to make joined figures of their favourite bands.
Ben Goring's exhibitions and events
Humanity, Outside In's National Open Exhibition, Sotheby's, Project Ability

Brighton and Hove Museum, 2023.
See more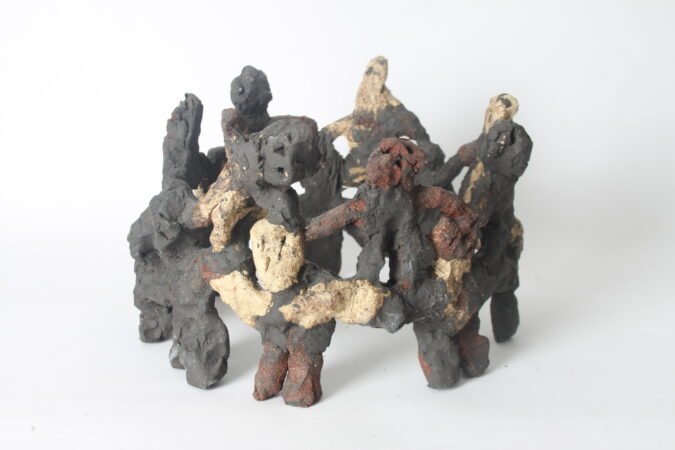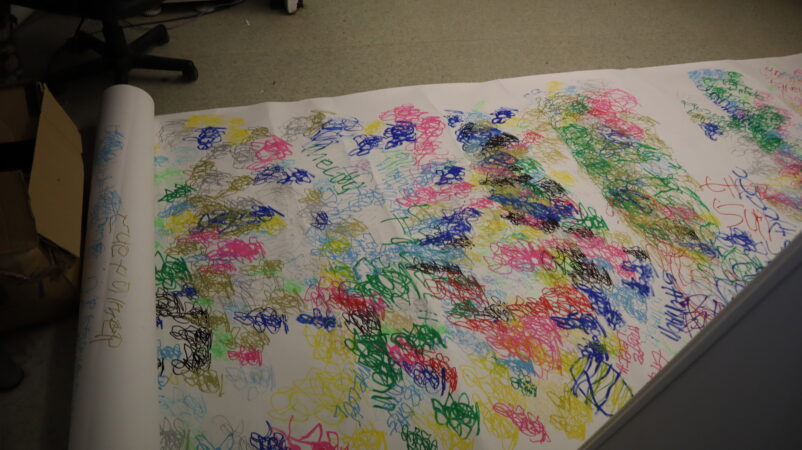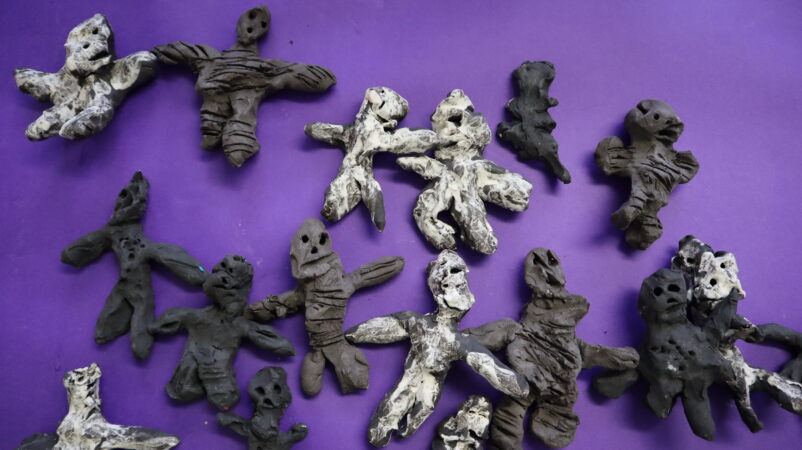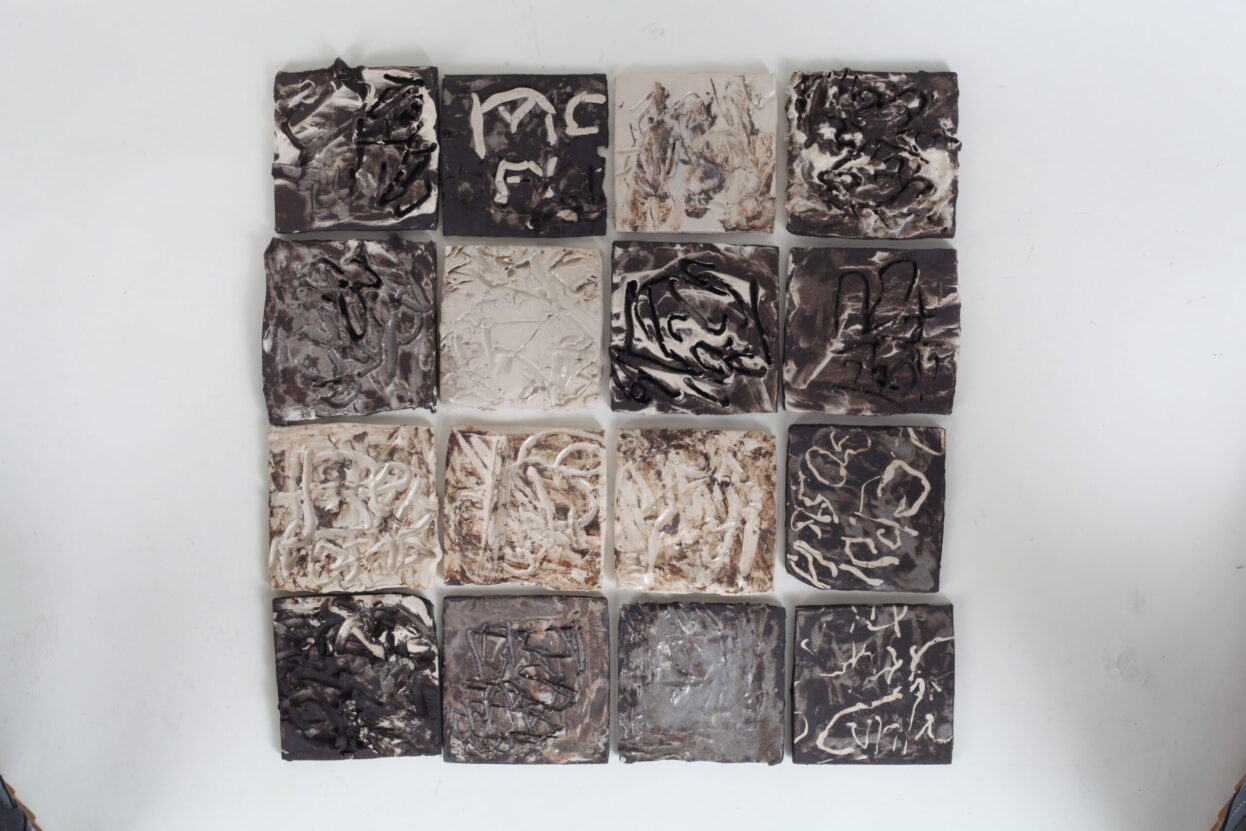 Commissions
We are delighted when people want to commission work from us and our artists. This can either be as a group project or an individual artist creating one of their unique pieces for you.
To find out more and to arrange a studio visit please contact Katherine Long on 0161 232 1223 or email katherine@venturearts.org