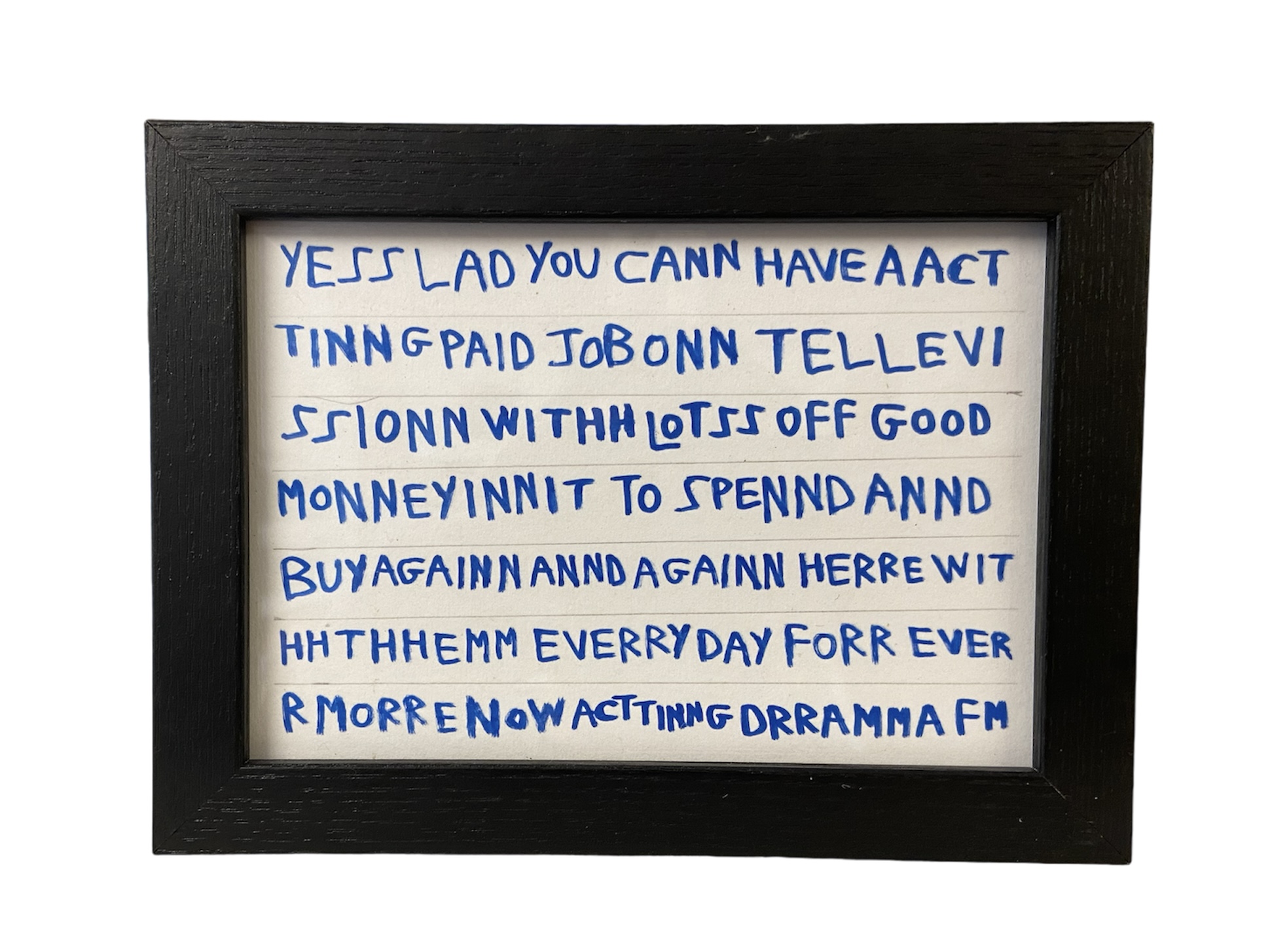 Barry Finan
Framed Postcard
Barry Finan is an artist born in Manchester. Defining himself as a writer, actor and artist, he produces bold, text based visual art he calls "WRRIGHHTINGSERRSS". He uses repetitive letters to elongate his words, which can become scripts, personal messages and hopes for the future.
This piece was done in collaboration with The Whitworth Gallery.
Framed Postcard
£10.00
Barry Finan, YESS LAD YOU CAN
Frame Size(cm): 17 W x 12.5 H x 3 D
Barry Finan
Barry Anthony Finan works consistently with text. The text highlights a vision of life in large letters.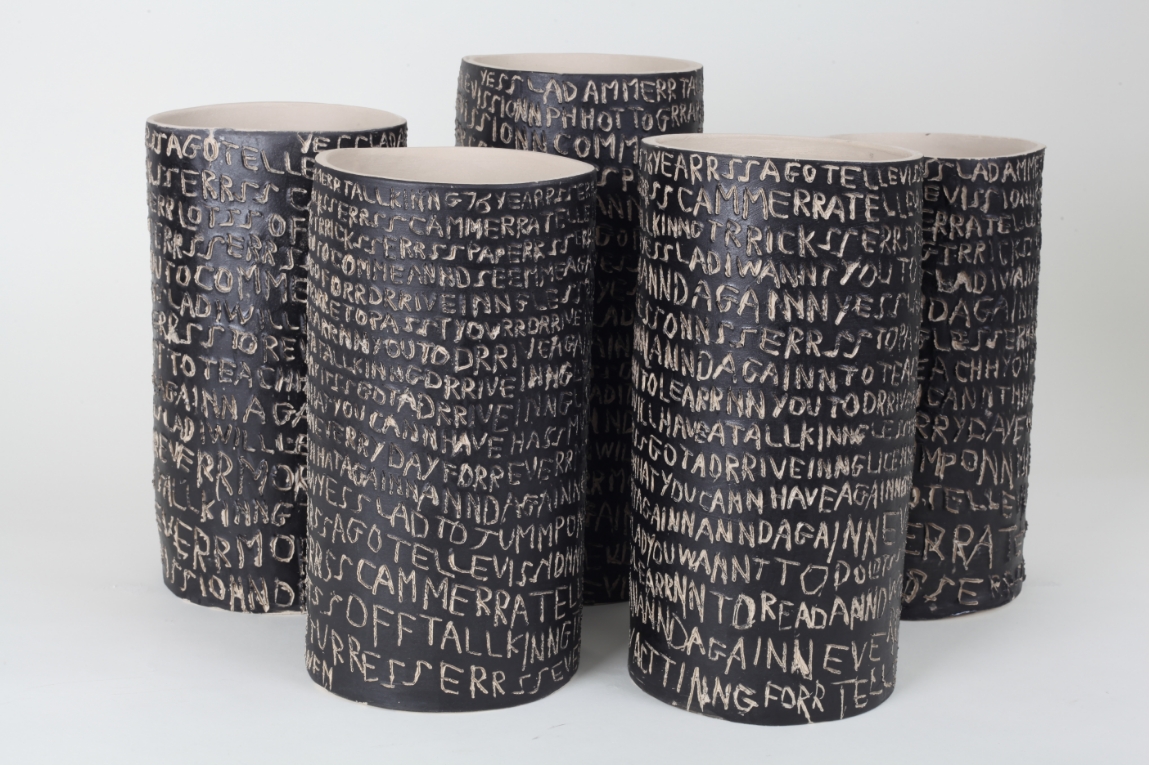 Commissions
We are delighted when people want to commission work from us and our artists. This can either be as a group project or an individual artist creating one of their unique pieces for you.
To find out more and to arrange a studio visit please contact Katherine Long on 0161 232 1223 or email katherine@venturearts.org