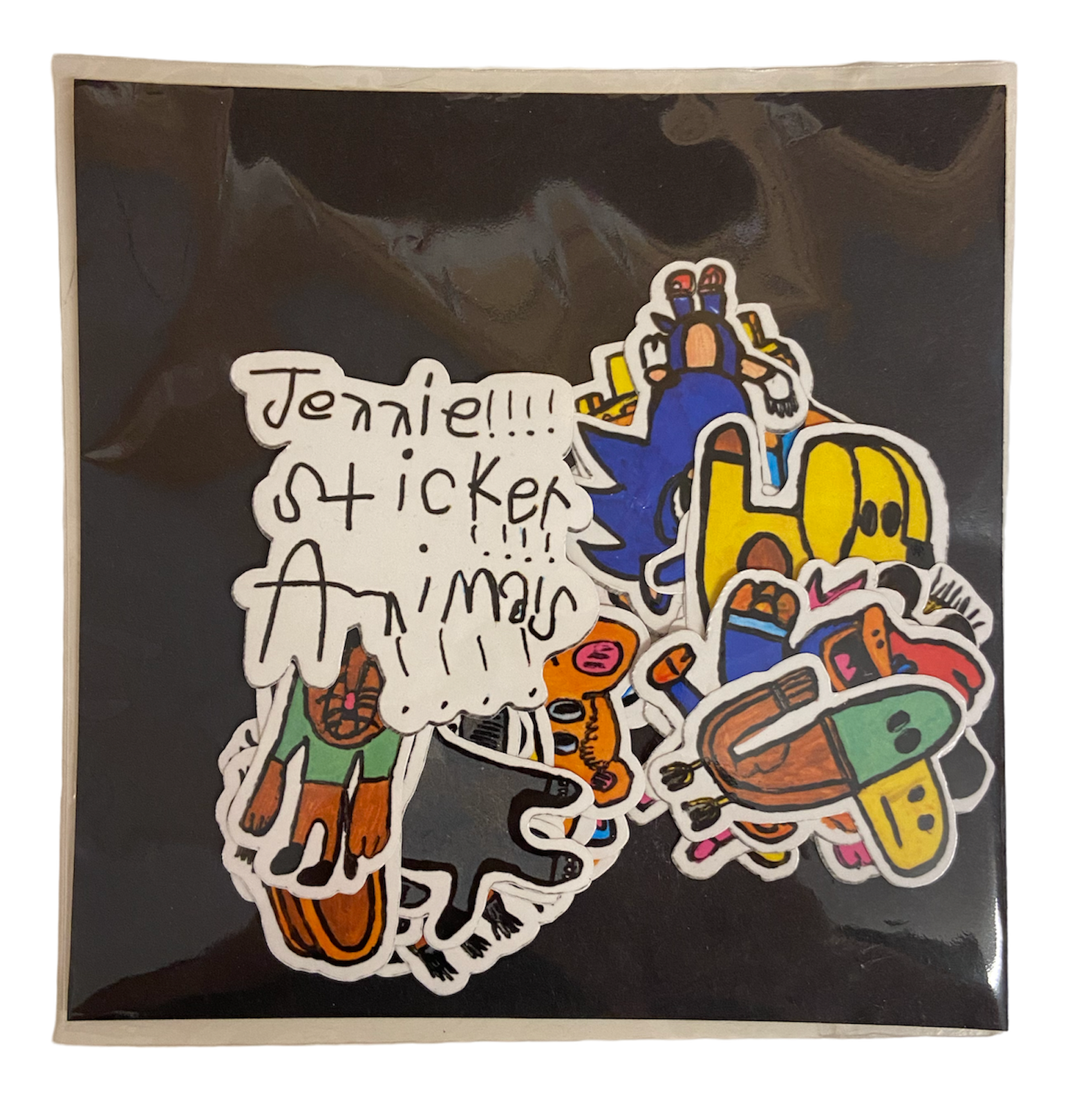 Jennie Franklin
Sticker Collection
Jennie's drawings appear like an energetic stream of consciousness. She picks and chooses imagery and text from various sources, which she combines to create her own intuitive compositions. Leaflets, flyers, posters and other printed material serve as source material, and familiar children's characters often appear. She sometimes includes self portraits, depicting her own emotions.
In recent years Jennie has created a series of intricate drawings on stickers of animals, both bold and vibrant, with striking line work to tie the pieces together.
This collection of 27 stickers are packaged in a biodegradable cellophane bag.
Sticker Collection
£12.00
Jennie's Animal Stickers, Jennie Franklin
11 in stock
Jennie Franklin
Jennie Franklin produces detailed drawings in pencil and pen, taking inspiration from found printed material and children's characters.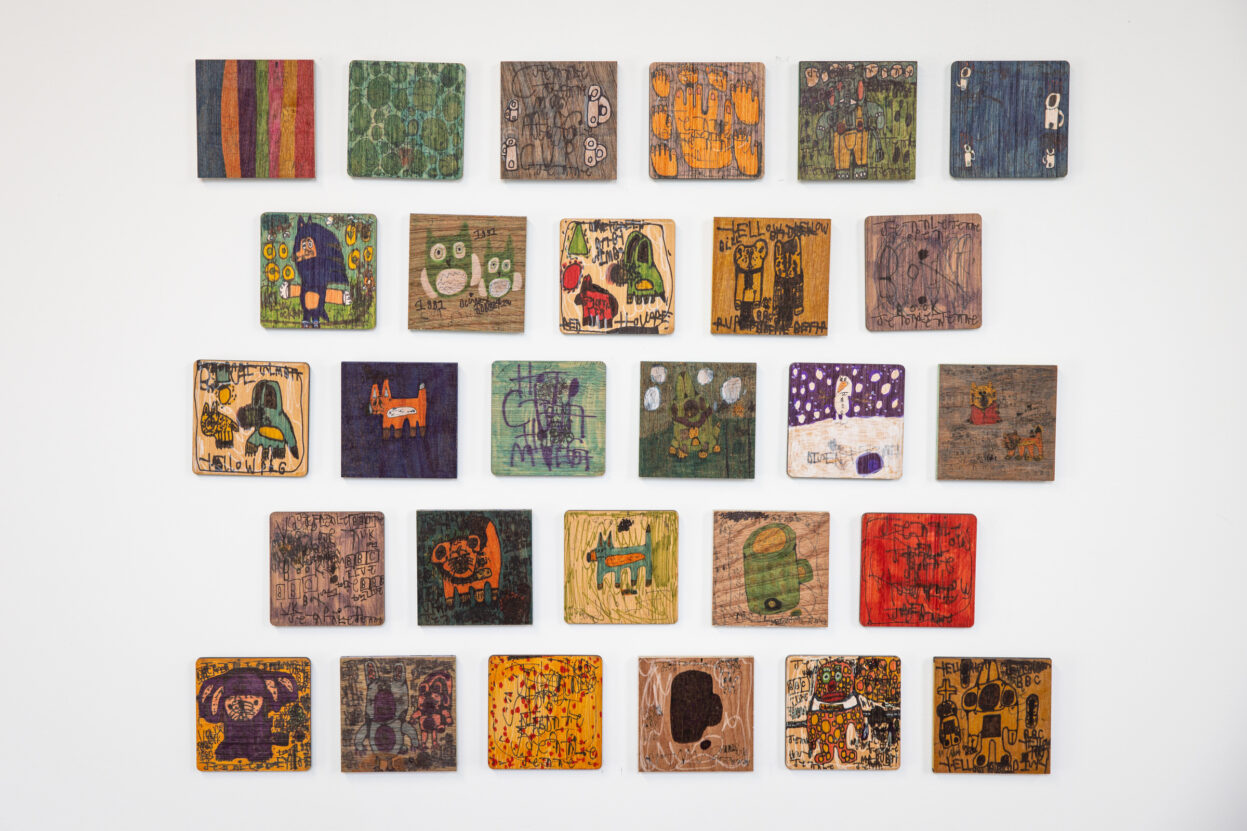 Commissions
We are delighted when people want to commission work from us and our artists. This can either be as a group project or an individual artist creating one of their unique pieces for you.
To find out more and to arrange a studio visit please contact Katherine Long on 0161 232 1223 or email katherine@venturearts.org