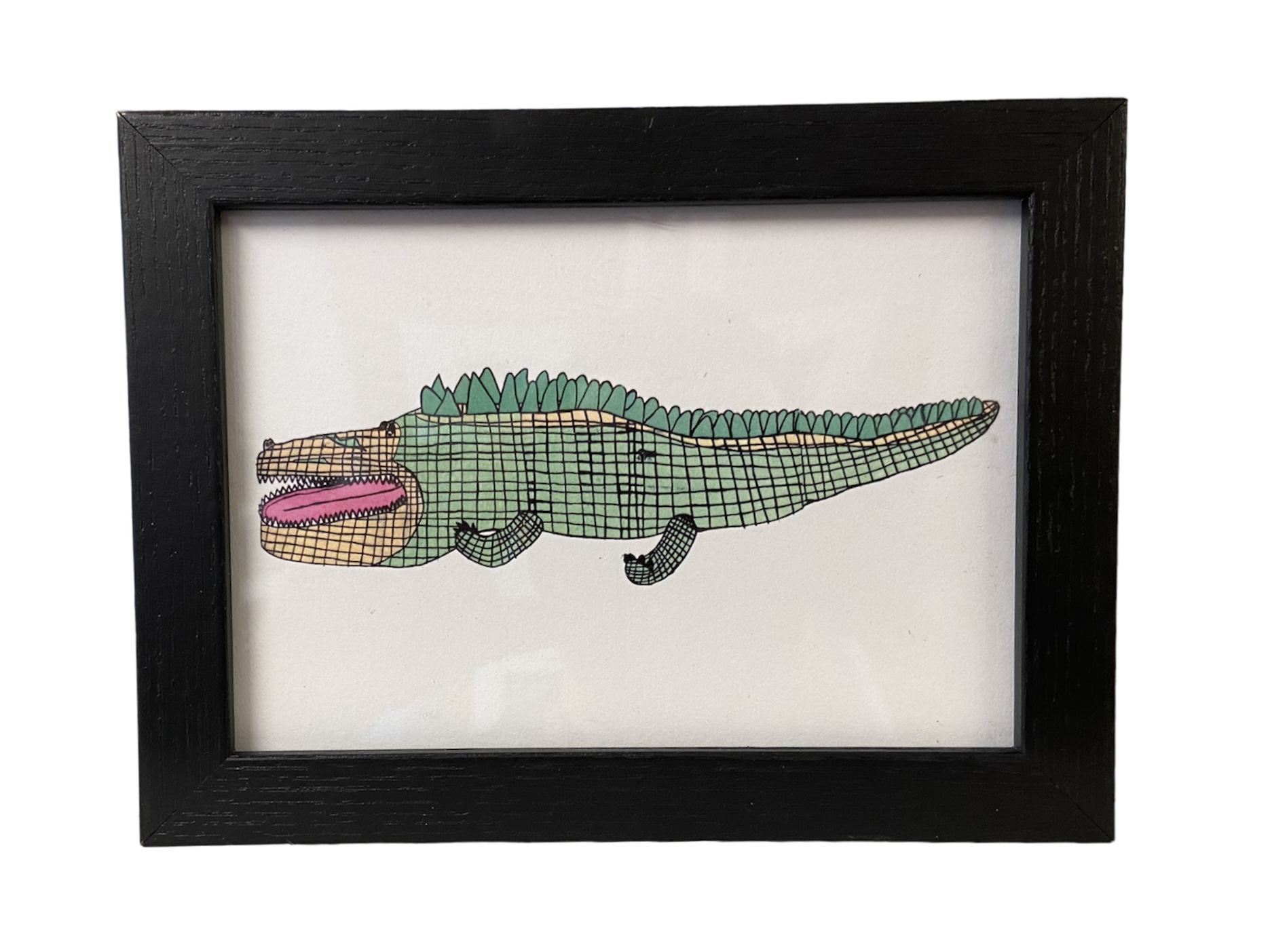 Andrew Johnstone
Framed Postcard
Andrew Johnstone works in a careful, precise and deliberate way - a style that shines through in any medium he chooses. He works in textiles, ceramics and illustration, often depicting animals, transport and portraits.
Andrew's work was greatly inspired by his visits to Manchester Museum. With Andrew working alongside both Manchester Museum & Venture Arts, these digital drawings were made and fabricated in Postcard form.
Framed Postcard
£10.00
Andrew Johnstone, Crocodile,
Frame Size(cm): 17 W x 12.5 H x 3 D
Andrew Johnstone
Andrew's drawing style is instantly recognisable in everything he creates. Recurring themes in his work include transport, animals, TV and film. He often translates his unique style to hand-stitch, creating intricate textile illustrations.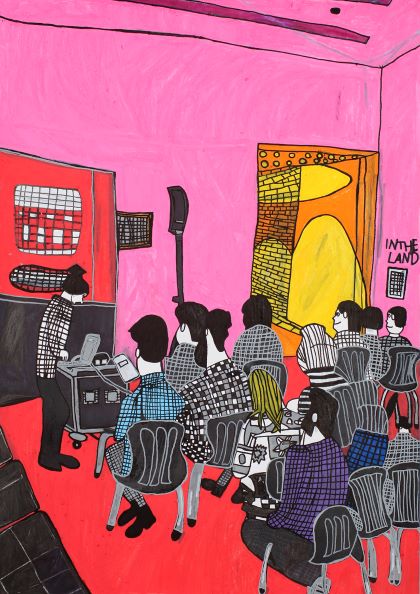 Commissions
We are delighted when people want to commission work from us and our artists. This can either be as a group project or an individual artist creating one of their unique pieces for you.
To find out more and to arrange a studio visit please contact Katherine Long on 0161 232 1223 or email katherine@venturearts.org