Keep on giving this Giving Tuesday, as we celebrate with #MyGivingStory.
It's a chance to showcase the many ways our volunteers, donors and fundraisers, business friends, board members and artists support us.
Giving time: thanks to…
Our Volunteers - a huge shout-out to all our past, present (and future) volunteers. 
They assist our professional art facilitators, and support our artists to create exceptional work.
"I was extremely nervous on joining Venture Arts as I have issues with anxiety and depression, I was soon made to feel very at easy and totally embraced this opportunity. I am passionate about arts and crafts and it's been a huge part of my recovery, so to be involved with such an amazing place is a great pleasure." Fiona 
Our Board Members - who volunteer their time, skills and expertise.
"Our Board of Trustees are volunteers and bring a wealth of experience from across the arts, health, legal, business sectors to help guide the organisation. They give invaluable advice about funding, organisational stability and much, much more..!" Amanda Sutton, Director of Venture Arts
Giving support: thanks to…
Our donors
- as a charity, we rely on donations to help learning disabled artists to reach their creative potential, from trusts and foundations to individuals like you. Whilst a donation of any size makes a direct impact, giving regularly gives us more stability to plan for the future. It's one of the easiest and most effective ways to support our work.
Donate here this #GivingTuesday.
Our fundraisers
- who raise sponsorship and awareness of what we do through running, baking, dancing, walking, hiking, crafting and much more. Find out how you can fundraise for us,
here
.
"Michael has benefited from so many opportunities and experiences thanks to Venture Arts. It was wonderful to be able to give something back in the form of fundraising through both the Warm-hearts Winter Challenge and the Great Manchester Run." Shirley
Our business supporters
- who have embraced the opportunity to build fruitful creative (
Studiotech
) and charity partnerships (
Barry Bennett Ltd.
) with us.
Other businesses and cooperatives have generously donated equipment, prizes and advice. If your organisation would like to support us, please contact
ana@venturearts.org.
Giving artistic excellence: thanks to…
Our artists –
who keep raising the bar with their skills, creativity and artistic ambition.
Venture Arts artist Louise explains why art is important to her:
"With my autism it relaxes my mind and allows my creativity to flow. It used to be more of a hobby to me but now I see myself as an inspired artist."
Louise and her work were recently featured on BBC Morning Live, in a feature about Mr Motivator's visit to the Venture Arts Studio.
Thanks to... people like you. Can you give to Venture Arts on Giving Tuesday?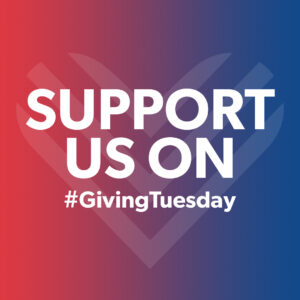 Make our day with a single donation.
Make our year with monthly giving.
Regular giving is especially important as it helps us to enrich more people's lives and to plan for the future.
You can donate here.